Biking Activities in Queenstown
Adventure Sports
Our guide to biking fun in Queenstown
Queenstown is becoming as synonymous with mountain biking as it is with wintersports. With such picture-perfect scenery and rugged mountainous terrain it's easy to see why. If the shimmering lakes and jagged peaks aren't enough of a drawcard for bikers the diverse array of trails and tracks should do it; all levels of biking mastery are catered for, right through the spectrum from nervous novice to valiant veteran.

Want to flip 360s off of a terrifying kicker? No problem. Want to test the limits of gravity on a solid downhill course through pine forest? Too easy. Want to to speed like the proverbial demon in a ridged track and wear your mudsplats as go-faster stripes? Done. The only dilemma facing mountain bikers, is how to fit it all in during a single trip to the adventure capital of New Zealand. There's one simple answer to that: you'll have to come back again.
In a bid to alleviate the agony of choosing where to bike in Queenstown, we have broken down what's on offer into more palatable chunks. See below for the most fun you can have on two wheels: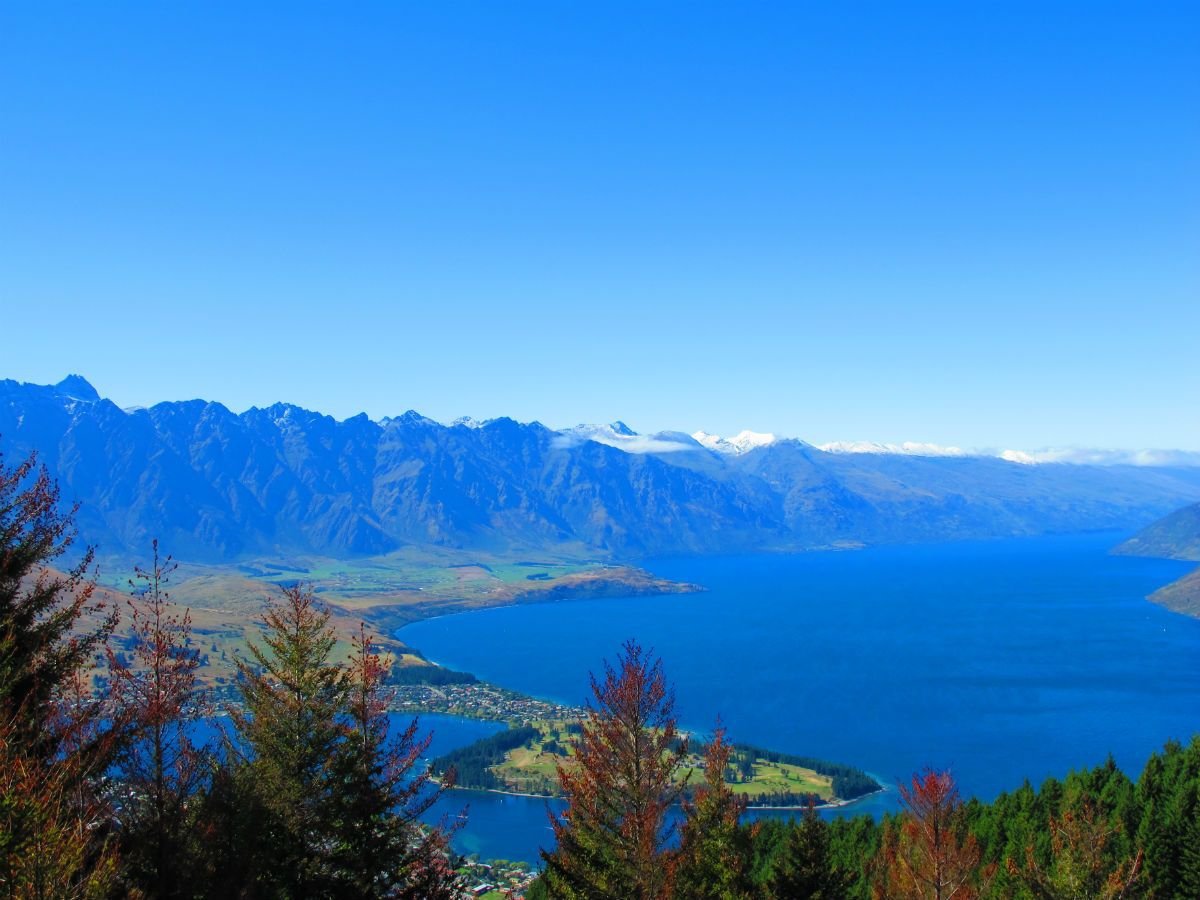 Queenstown Bike Park:
Situated at the top of the Skyline Gondola, Queenstown Bike Park is a world-class spot for mountain biking coupled with jaw-dropping views. Terrain begins at a friendly Green and goes right through the scale to Double Black - not for the faint hearted.
The park is nestled in amongst the pine trees of the Ben Lomond Reserve and the twelve runs on offer total more than 30km of bike track. Roots, ruts and mud make some of the trails more than a little gnarly and those craving to get steep and deep will not be disappointed. Bikers seeking freeride terrain can take their pick of gaps, jumps and drops. The Wynyard Freestyle Park is also accessible from the south of Queenstown Bike Park and is daredevil territory for experienced riders wishing to fly high from jumps.
Half day passes, day passes, half season passes and season passes are all available. The scenic gondola ride means you get more time to enjoy the downhill part and less time actually getting your bike up there to begin with. If you're going to be in Queenstown for the whole summer it might be worth investing in the season pass.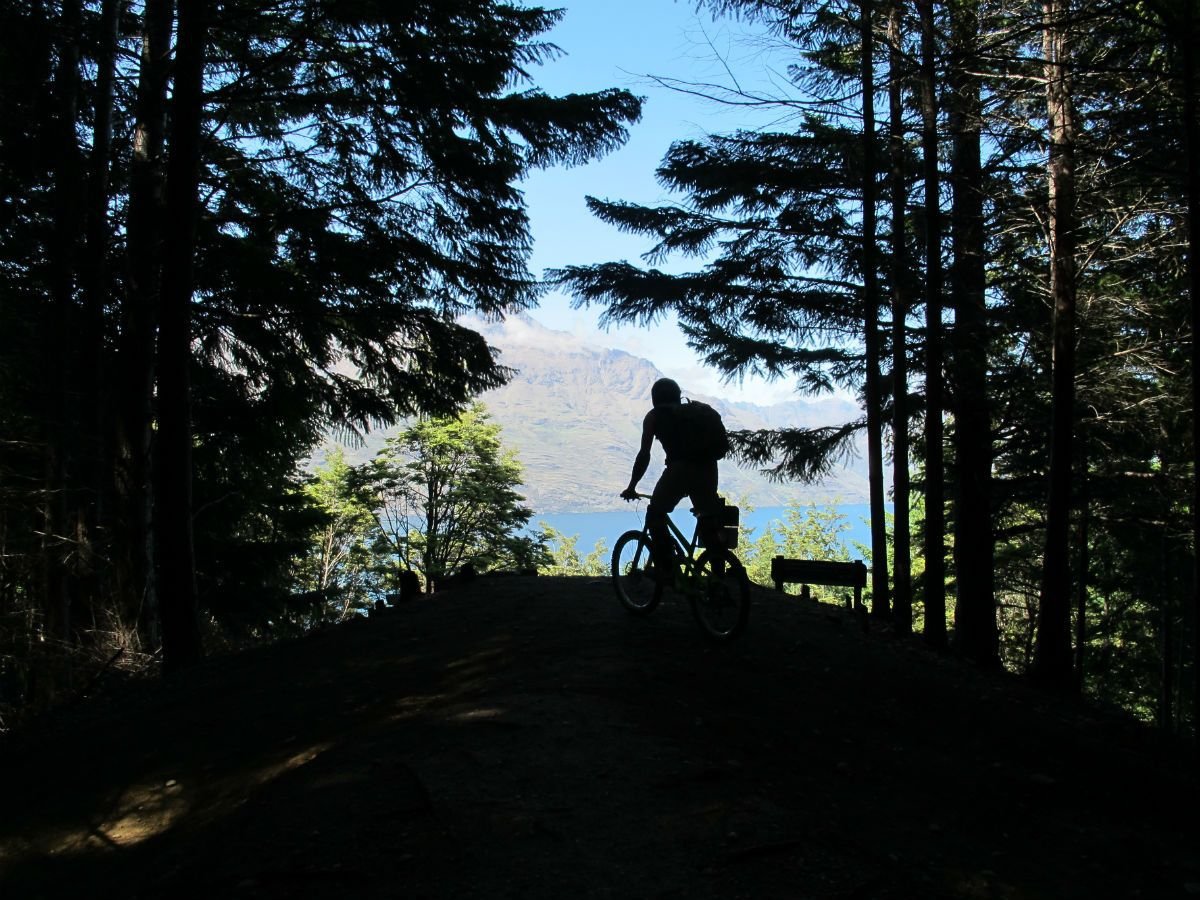 Guided Biking Tours:
A number of operators offer an impressive range of heli-bike tours. Helicopter rides last from 8 to 15 minutes with some landing spots as high as 2000 metres and the longest trail at a whopping five hours. Each of these trip options has a little something different whether it be finishing off the day at a historic pub for a cold pint, jumping in a Land Rover and four wheel driving, or even landing on the breathtaking lunar-like landscape of Mt Pisa.

Vertigo Bikes are maestros that do a bit of everything from full guided tours to DIY rental. Those wishing for something truly special might want to book a Remarkables Heli Tour. Bikers enjoy an exhilarating helicopter ride over The Remarkables mountain range before being deposited (with bikes) on a ridgeline. Soak up the tranquility at altitude before tearing down an 18km backcountry track.
Vertigo also offer a Skippers Canyon guided tour which takes you into historical gold mining territory with plenty of rocks and streams for you to negotiate. This tour is open to people of varying abilities and they even throw in a bit of historical information. Educational and extreme all in one!
For those wishing to tackle Queenstown Bike Park but who want to ride in a group or would like a guided introduction delivered by those who know it best. Vertigo built the first track in the park many moons ago and Vertigo can show you around, give you tips on how to handle the various features, and ease you in to the experience. All Vertigo tours include quality mountain bikes, protective gear and often a few other extras throw in.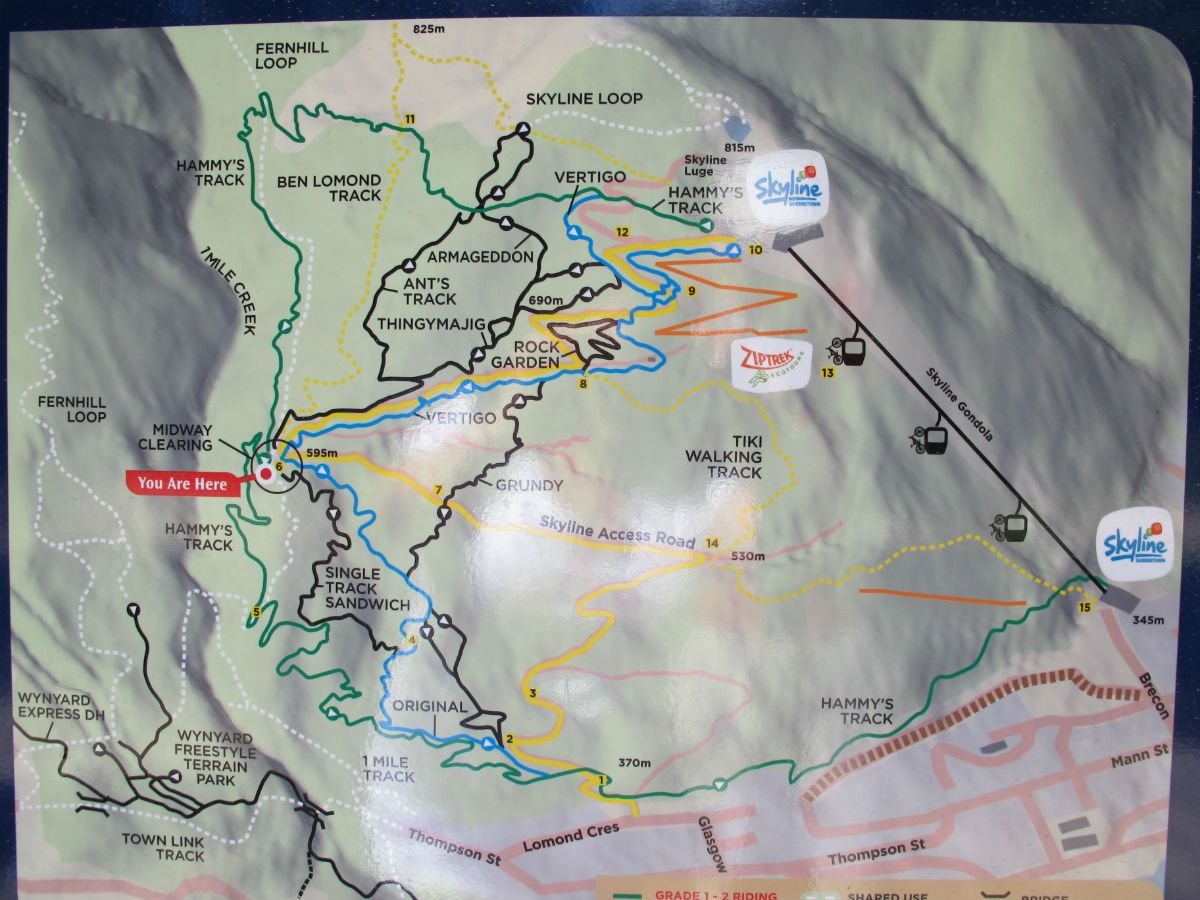 Self Guided Biking Tours:

Tours are not for everyone and neither are bike parks, so for those riders seeking their own unique and independent experience, the do it yourself option is very much a reality. Queenstown's main shopping streets are packed with rentals so shop around and find the best deal for yourself.

Gibbston Valley Cycling offers bikes and electric bikes to explore the wineries of Gibbston and will pick you up and drop you back to Queenstown. Run by locals, Around The Basin offer fully supported half-day and full-day biking tours around Queenstown, Arrowtown and the Gibbston area.

Biking Trails:
There are dozens of trails for you to explore. At the top of your list should be the 110km Queenstown Trail opened on October 18th 2012. Part of New Zealand's Great Rides project, Queenstown Trail is a flagship trail and can be ridden in full, or in segments as day trips, or even half-day trips from Queenstown.
If 110km seems a little daunting, go local and hop on the trail from Queenstown to Arrowtown to check out the rustic charm of Queenstown's neighbour, and the fascinating piece of history that is the Chinese Settlement Village.

Or, you could follow the Gibbston River through the vineyards of the rocky Gibbston Valley region and pause to sample some of Central Otago's finest wines. You can even use the Queenstown Trail to connect to various other attractions such as Jet Boating, Bungy Jumping, or just simply bike to a secluded spot and soak up the views of the majestic mountains, crystalline rivers and sparkling lakes that make up the Wakatipu Basin.
You should find that rental shops equip you with trail maps as well as all the necessary gear - though some protective armour will be optional. You will also find that most rental shops hire out Go Pro helmets so you can film your adventures and prove just how brave you were and how stunning Queenstown really is.
So there you have it. As the snow melts, the ice thaws and Queenstown edges into Spring and then Summer, adventure sports are still very much on the menu. Mountain biking will take you to parts of the region that most non-biking tourists won't see, giving you not only an adrenalised physical activity, but also that exhilarating feeling of exploration and which is, after all, why most of us travel.