Queenstown Stargazing
Family Fun Inspiration
Our guide to the stargazing options in the Queenstown region
With its iconic alpine setting in the South Island, Queenstown is well known for being the 'adventure capital of New Zealand'.  The four season resort has been built on its huge range of thrilling activities combinded with breathtaking scenery. 

Less well known, is the town's growing stargazing reputation.  The opportunity to avoid light pollution, and observe dark skies surrounded by incredible mountain and lake scenery, means Queenstown is an ideal stargazing region.  We've picked out the main stargazing options for visitors to experience. 

1.  Skyline Gondola Stargazing

Enjoy an evening gondola ride with the sprinkling lights of Queenstown far below as you head up the mountain to experience a fascinating stargazing tour.  With the stunning backdrop of the mountain and lake scenery, a professional Stargazing Guide will enable you to explore the hidden skies not seen by the naked eye, and impossible to see in many other locations of the world.  Learn about Maori starlore and observe constellations, nebulas, far away galaxies and our neighbouring planets.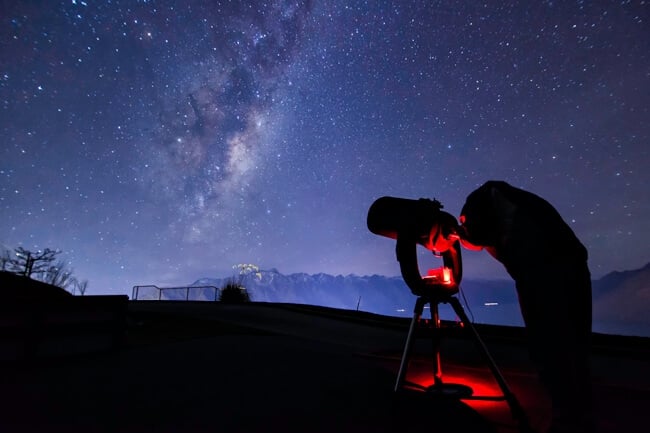 2.  Cardrona Ski Resort & Dinner Stargazing
Drive over the Crown Range to Cardrona Alpine Resort and enjoy a dinner and stargazing evening.  Having enjoyed the scenic drive over from Queenstown or Wanaka, enjoy a three course meal at Cardrona's Mezz restaurant followed by 90 minute tour of the skies with an expert Astronomer.
The Cardrona Valley offers some of the best conditions for stargazing with minimal light pollution and dark skies.  Your guide will talk about the night sky specific to our location in New Zealand and cover what can be seen without the aid of a telescope.  In the second part of the tour, you'll use the top of the line portable telescope to see star clusters and nebulae, the moons of Jupiter, rings of Saturn and other galaxies.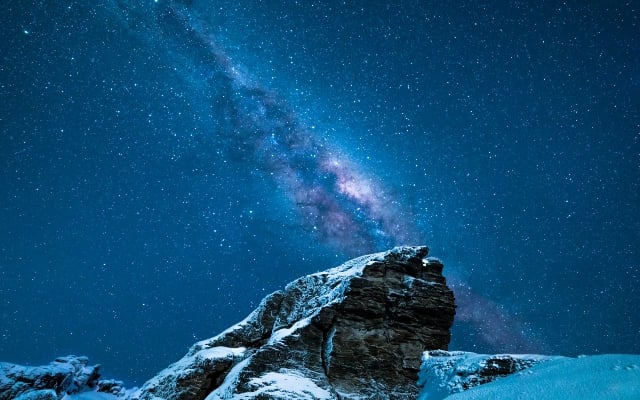 3. Onsen Hot Pools - Under the Stars
Imagine relaxing in a hot pool looking out onto snow-capped mountains and under a star-studded night sky.  Onsen Hot Pools lets you take in the beauty of the surroundings and enjoy uninterrupted views across the Shotover Canyon.  Soaking in a private Cedar Hot Tub that is heated to 37.8C on warmer days and up to 39.8C during the winter, the pools allow up to four adults.
With complimentary transport to and from Queenstown, this is the easy and fun way to enjoy the night skies. Just switch off the house lights, then sit back and look up.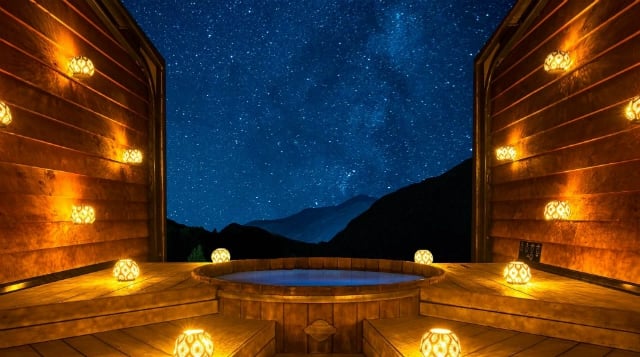 4. Moke Lake Stargazing
Just a 10 minute drive from Queenstown, Moke Lake is a beautiful scenic spot off the beaten track. The pretty lake setting is framed by mountains and is a popular spot for walking, cycling and camping. In the evening, Moke Lake is an ideal location for stargazing, secluded away from any light pollution.  The symmetrical lake reflections of the mountains create a glorious Astrophotography shot.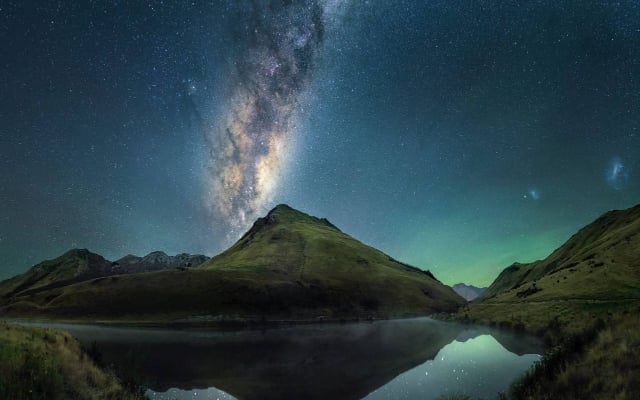 Photo Credits:

Cardrona Night Sky - Danny Warley
Moke Lake Night Sky - Jake Scott-Gardner, Joanna Scott