Top 10 Unusual Activities In Queenstown
Hot List Inspiration Top 10
Our guide to the best activities that offer something a little more unusual in Queenstown
Queenstown is an all year round resort with a well-earned reputation for adrenaline activities and winter sports. It's also a resort which caters well for golfers, wine enthusiasts and lovers of the great-outdoors. But what about those activities that offer something a little more unusual?

Well, we've created our latest top 10 list for those looking for something a little bit different from the mainstream activities.

Top 10 Unusual Activities To Try In Queenstown

1. Hydro Attack

Take to Lake Wakatipu and enjoy a water based activity like no other. The Hydro Attack reaches speeds of 80kph on the water and 40kph diving underneath the water! Hydro Attack is a unique ride that sees you strapped inside a cross between a torpedo and a fighter jet. One moment you will be skimming across the lake, the next moment diving under the water. Hydro Attack is the world's first commercial operator of these unique semi-submersible machines. Departures are from The Lapsley Butson Wharf on the Queenstown Lakefront. More Info.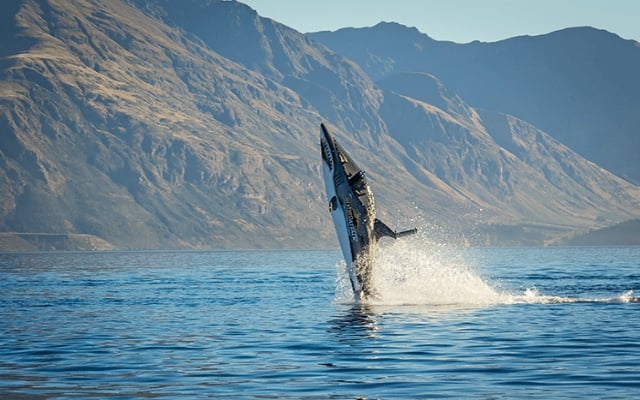 2. Nevis Catapault

From the team that created the bungy jump, you can now experience the biggest and most extreme catapult in the world. Propelled 150m across the Nevis Valley, you will reach 3Gs of force as you are flung at almost 100kms an hour in 1.5 seconds flat. It's then a spine tingling drop to send your adrenaline levels through the roof. Departures with AJ Hackett are from the Queenstown Bungy Centre (Corner of Shotover and Camp Street). More Info.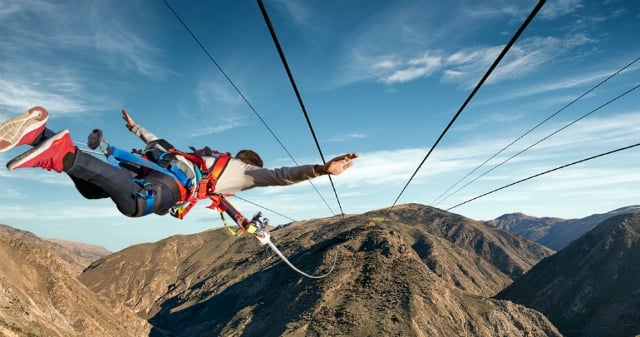 3. Central Otago Motorcycle Tour

Let Dave Moreton and Janeen Wood guide you around the most spectacular scenery on the South Island on your own motorcycle. With decades of motorcycling experience between them, you're in good hands as you ride through stunning scenery and incredible natural wonders. You can choose either the trail bike tours (Honda CRF230) or road tours (all 650cc), with trips ranging from single day tours to the 10-day ultimate New Zealand adventure. More Info.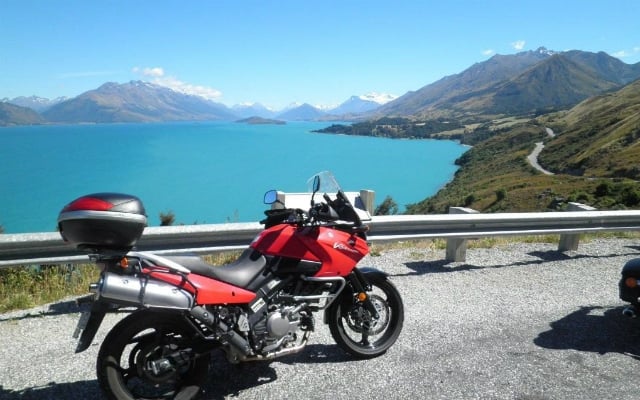 4. Lord Of The Rings

Go deep into Middle Earth with the team at Pure Glenorchy and visit the real star of the Lord Of The Rings, The Hobbit and X-Men movie locations! Set locations include Lothlorien Forest, The Misty Mountains and Isengard. Insightful guides bring the locations to life with stories about filming as well as the local area and history.

The small group tours are in comfortable four-wheel-drive vehicles with forward facing seats and include morning or afternoon tea depending on the tour time. You will even have a chance to dress up in costume for a really special photo op. Tours depart from The Station Building in Queenstown or collection from your accommodation can be arranged. More Info.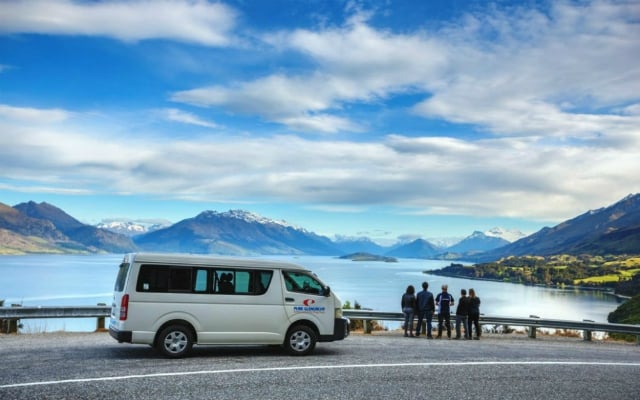 5. Xtreme Off Road

Choose from two different activities and discover The Southern Alps the Xtreme Way. Situated in Kingston at the south end of Lake Wakatipu and just a 30 minute scenic drive from Queenstown Airport, Xtreme Off Road combines world-class vehicles with out of this world scenery to deliver a thrilling ride experience.

The 2.5km X Track gives you the opportunity to release your inner rev head, with ample opportunity to drop the hammer or, put the pedal to the metal. If you want something more scenic, there is a 2-hour tour up Kingston Hill that provides you with some of the most breath taking views of Lake Wakatipu. More Info.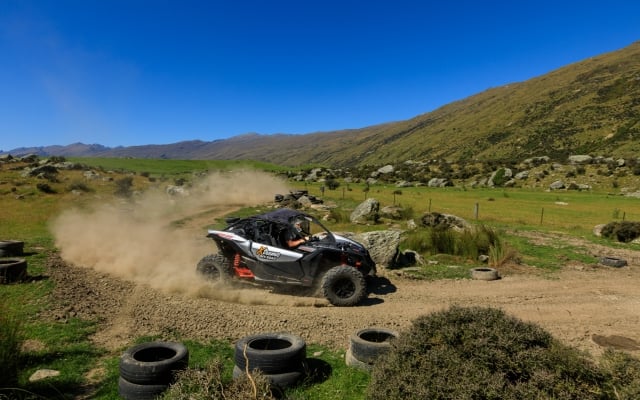 6. River Boarding

Take to the water and surf the historic Kawarau River. Join river boarding pioneers to navigate a rocky gorge over fast flowing rapids, surrounded by craggy cliffs and magnificent scenery in this thrilling and fun activity. There are three levels of small group trips depending on the level of adventure you want. Fully qualified and experienced guides will train and lead you throughout half day trips so no experience is necessary. More Info.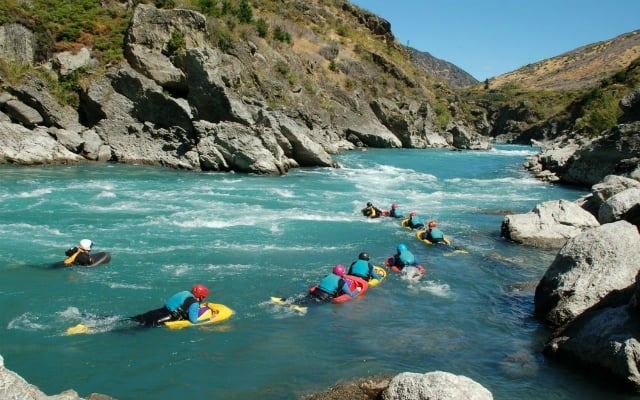 7. Wine Cave Tour

Enjoy a spot of wine tasting in the Gibbston Valley Wine Cave. The Wine Tour is a must-do activity for wine enthusiasts visiting the region. Learn the wine growing history of the region as you take a walk through the vines and down to the wine cave. With its imposing set of wooden doors and over 300 barrels of Pinot Noir lining the walls, this is a unique way to sample world-class wines. The cave and winery is located on 1820 State Highway 6, Gibbston. More Info.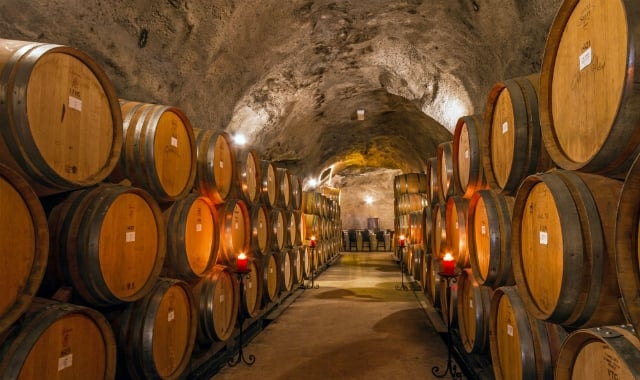 8. Dart River Funyak

Combine a trip in the wilderness on-board a jet boat with paddling unique Funyak inflatable canoes for a different way to explore Mount Aspiring National Park. Begin the day marveliing at the scenery as you are transferred to Glenorchy from Queenstown, which is widely considered one of the world's top 10 scenic drives. It's then onto a one hour jet boat ride through the sparking waters of the Dart River and onto your Funyak launch site. From the comfort of your inflatable Funyak, navigate hidden side streams, rock pools, and dramatic chasms under expert guidance.

The tour includes a buffet lunch, which marks the midway point, before continuing downriver. Back on dry land at Paradise, it's then a back-country tour through the valley to Glenorchy and to the filming locations of The Lord of the Rings and The Hobbit movies. More Info.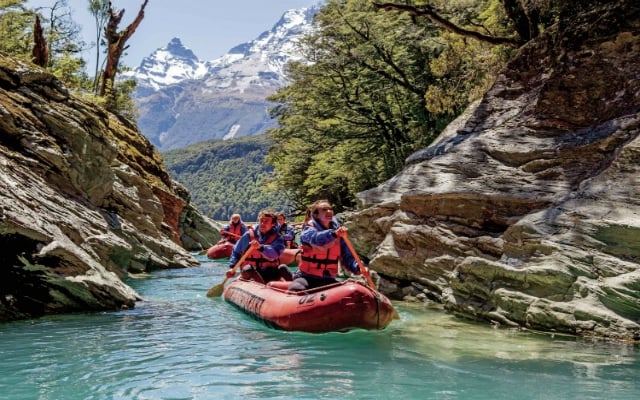 9. Ice Bar

Enjoy a drink surrounded by an amazing ice interior with an array of incredible ice sculptures. There are two ice bars in Queenstown to choose from. When you visit either bar you will be given jackets and warm garments, so you can enjoy the icy atmosphere without freezing yourself. Check out Minus 5° ICE Bar on 88 Beach Street and Below Zero Ice Bar, Searle Lane.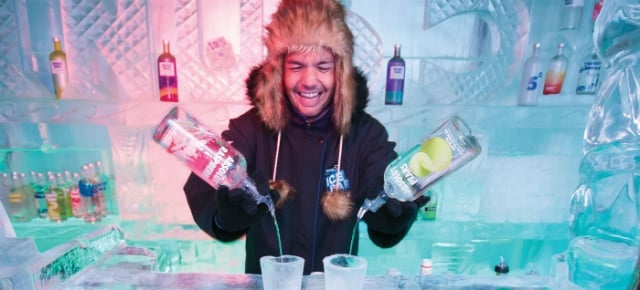 10. Canyoning

Get off the beaten track and take on technical jumps, abseiling and hiking in Mount Aspiring National Park, a UNESCO world heritage area. After being kitted out with canyoning equipment, set off on a bush walk before reaching the start of the canyon. It's then time to navigate rocks, waterfalls and raw nature, led by your experienced guide. After all the thrills, enjoy a spot of lunch before returning back to Queenstown. More Info.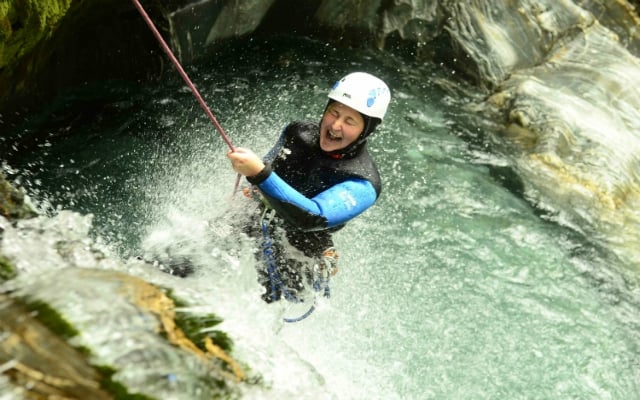 Queenstown Experiences:

For the best deals, check our 'Experiences Guide' for a wide choice of activities and attractions to book and visit.