Finding The Best Queenstown Breakfast
Food & Drink Hot List
A guide to our favourite breakfast places in Queenstown.
A good breakfast is the perfect solution to getting over the night before or, preparing for an action packed day of activities. As a four season resort town packed full of dining options, Queenstown has some great options for enjoying the most important meal of the day'. We've picked our favourite breakfast options that offer a diverse choice to cover different tastes.

Breakfast With A View

The Bathhouse enjoys a prime location on the beach overlooking Lake Wakatipu. It's the ultimate people watching and scenery gazing spot in Queenstown. The stylish cafe and restaurant has a stylish interior with large windows to take advantage of the views. However, when the sun is out, head outside to enjoy al fresco dining and soak up the amazing Queenstown scenery. For a light feed, try one of their tasty scones to accompany your coffee. For a more substantial breakfast, there is the Egg Benedict, the Bathhouse Breakfast and Breakfast Burger dishes.

Location: 38 Marine Parade. Open from 9.00am.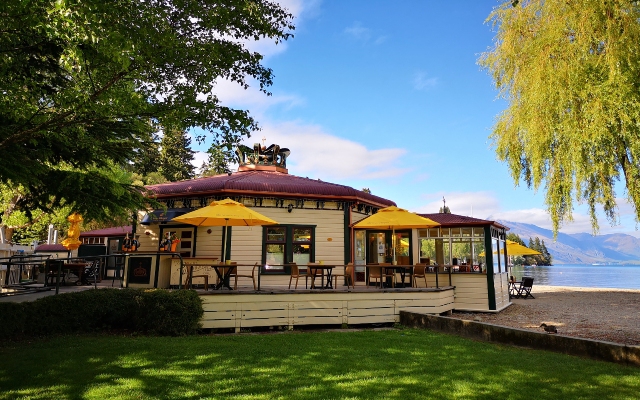 Luxury Breakfast

Inspired by the artists, writers and philosophers who frequented the the Latin Quarter in Paris during the sixties, the Left Bank Bistro is a lovely place to enjoy a relaxing breakfast. Hidden away on Duke Street and part of the luxury Sofitel Hotel, the French styled bistro feels far removed from the hustle and bustle of Queenstown. This is your opportunity to enjoy great coffee accompanied by delicious pastries and a chic interior. A hidden gem.

Location: 8 Duke Street. Open from 7.00am.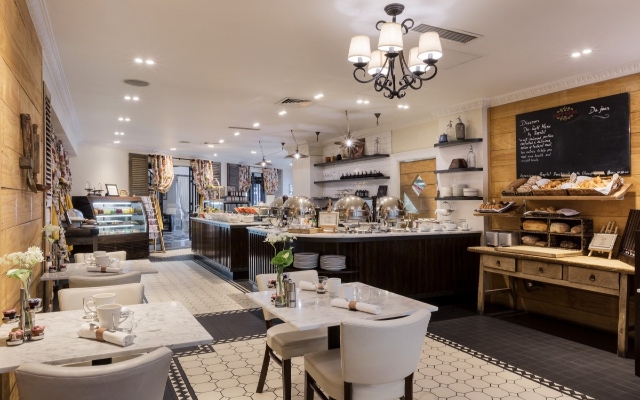 Value For Money Breakfast

Brazz is casual dining at its' best and has been a popular hangout since 2002. Located in the Village Green, this popular bar and grill serves up hearty food throughout the day and evening. This is the place to go to get a big brekkie at a great price. The $15 breakfast serves eggs cooked how you like, on toast with streaky bacon, crispy hash brown & baked beans. The menu also includes the likes of Bacon Benny, and The Works (full cooked breakfast) and Buttermilk Pancakes.

Location: 1 Athol Street. Open from 9.00am.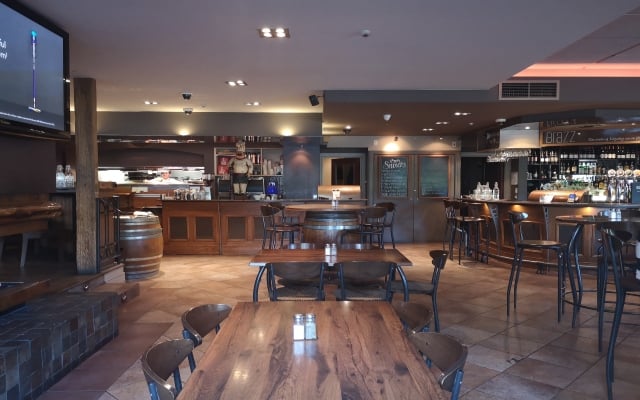 The All Rounder Breakfast

Vudu Cafe & Larder is a local's favourite and is a busy place for good reason. Along with fresh and tasty cooked breakfasts, the cafe features excellent savoury and sweet counter food. The swift service means even during busier times, the customer turnaround is quick so tables usually free up in no time. This is the place to go if you are looking for a classic 'something for everyone' menu.

Location: 16 Rees Street. Open from 7.30am.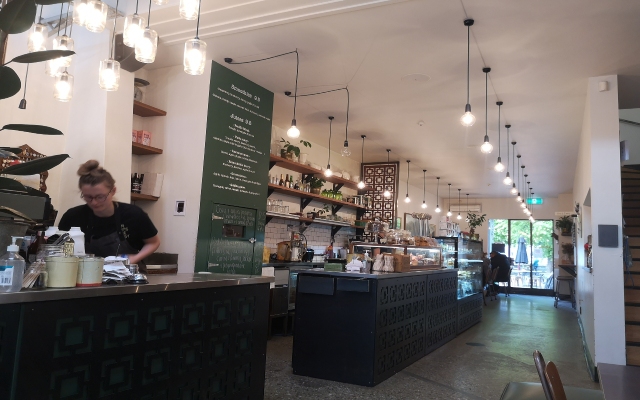 Scenic Walk Breakfast

Take a walk or ride towards Frankton alongside Lake Wakatipu, and enjoy a delightful breakfast overlooking the water. The Boatshed Cafe is situated right by the lake in Frankton Marina. The building dates back to the late 1800's in the restored, New Zealand Railways Shipping Office. The cafe is more of a locals' hang out given its location, but well worth the effort. The seasonal menu includes blueberry french toast with honey & thyme mascarpone, fruit & crystalised lemon pistachios and The Boat Shed Benedict, another of our favourites.

Location: 874 Frankton Road, Frankton Marina. Open from 8.00am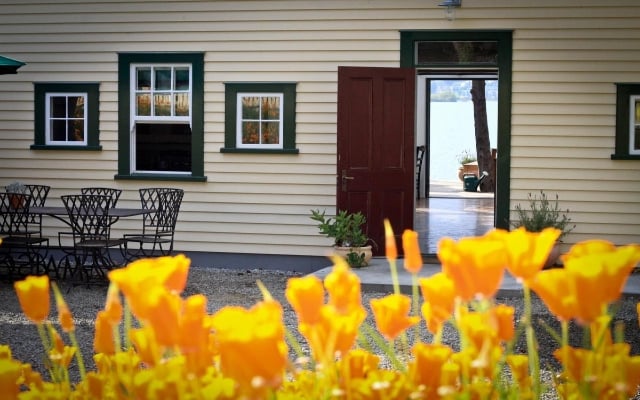 Vegetarian Breakfast

Yonder is a casual and quirky establishment filled with a healthy, tasty and diverse selection of food for breakfast, lunch and dinner. It has a lovely entrance, interior and outdoor dining area which makes it a popular meeting spot. The menu has a focus on gluten-free, vegetarian, and vegan options available all day long and great coffee. What's more, all their breads, pastries, sauces and marinades are made in house for added quality.

Location: 14 Church Street. Open from 8.00am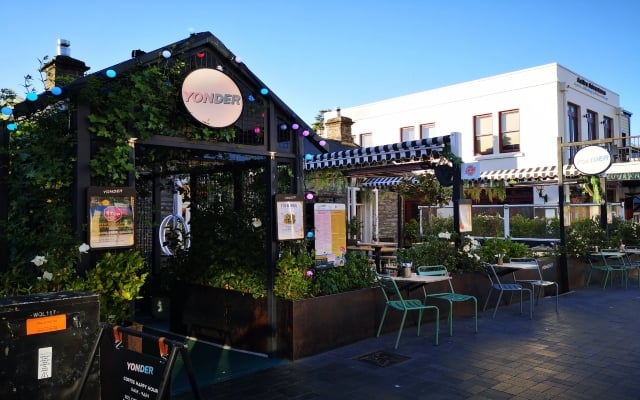 Takeaway Breakfast

For those in a rush who need to grab something and go, check out the Fergbaker as your breakfast takeaway option. Located right next door to the always busy Fergburger, the pasty menu offers freshly baked croissants, muffins, breads, donuts, pies and wraps. Pretty much everything you want on a breakfast takeaway menu is found here.

Location: 40 Shotover Street. Open from 6.00am.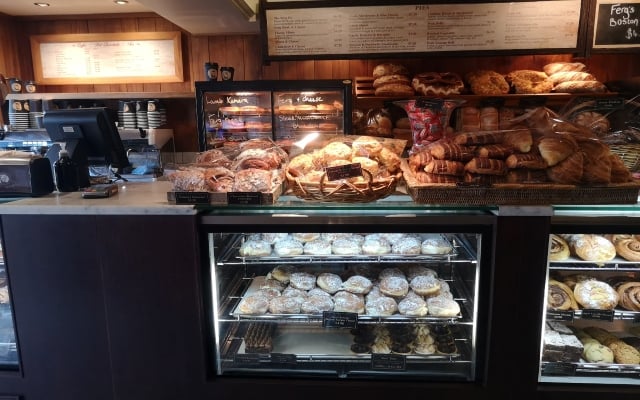 Romantic Breakfast

The Nest Kitchen & Bar is located in the Kamana Lakehouse Hotel on the outskirts of town. It has the 'wow' factor. From the seductively-lit, art deco style restaurant and bar features to the floor to ceiling windows, enjoy a breakfast with breathtaking views down Lake Whakatipu.
​
Location: 139 Fernhill Road, Fernhill. Open from 7.00am.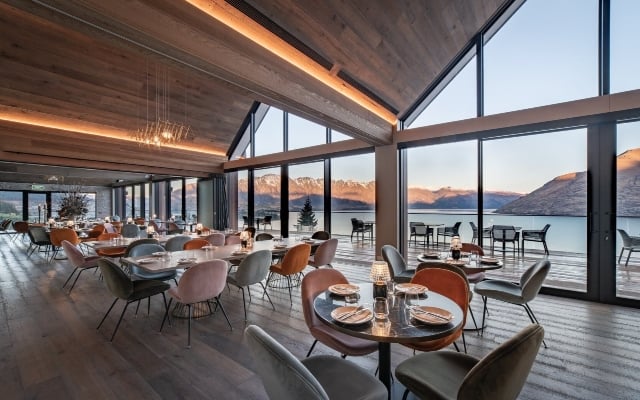 The Full Cooked Breakfast:

The Exchange is a favourite of our's. Located just off on the Village Green, the extensive menu includes the 'Exchange Benedict' along with an ever changing selection of specials and tasty cabinet food. However, the full breakfast is the works and is the ultimate way to kickstart your day. Eggs, Bacon, Saussage, Sourdough, Musgrooms, Tomato and Potato Rosti - it's all on a plate waiting. Go for it!

Location: 39 Ballarat Street. Open from 7.30am.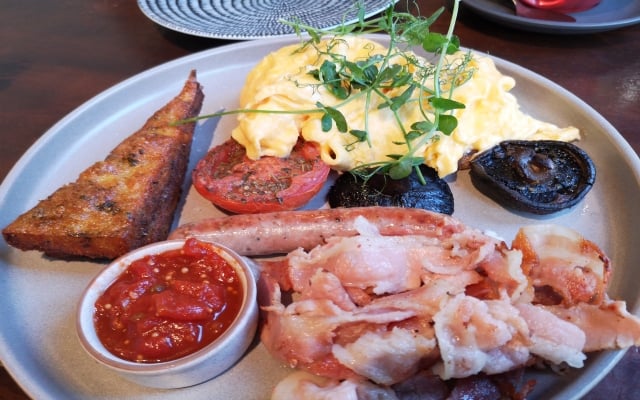 The Cabinet Food:

Located on Isle Street, near to the Gondola, Bespoke Kitchen serves healthy, yet scrumptious food. The regularly changing menu features seasonal produce and dishes including chocolate and beetroot cake, smashed pumpkin and spiced chickpeas and pulled lamb flatbread. The savoury cheese scones and other assorted cabninet food is ideal for those after a lighter breakfast option.

Location: 9 Isle Street. Open from 7.30am.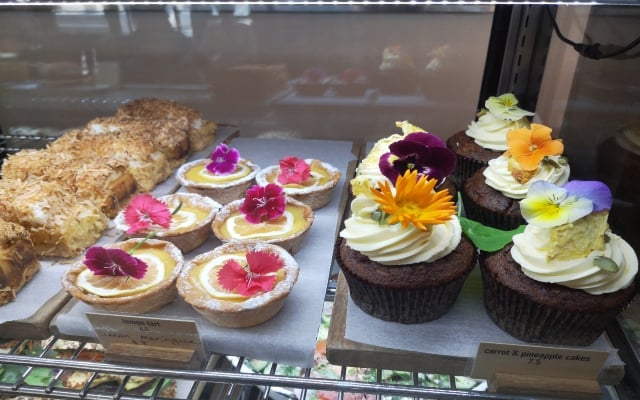 Queenstown Car Hire:

If you need to hire a car to reach any of the cafes, check our My Guide Car Rental Comparison Tool for the best deals on the market.

Queenstown Experiences:

For the best deals, check our 'Experiences Guide' for a wide choice of activities and attractions to book and visit.