Hidden Secrets of Central Otago's Wine Country
Food & Drink
Our writer explores the wineries of Central Otago
As a long-time Queenstown local and wine devotee, I tend to make several pilgrimages each summer to the nearby wineries where I bask in the sunshine, sample the recent harvest and soak up the mellow ambience.
It's now December, the snow has melted, the temperature is heating up and the vineyards are calling me once again. This time I wanted to make my ritual a little different. I wanted to combine one of my favourite activities of walking, with another favourite, wine. I had heard good things on the grapevine (I love it when a pun comes together!) about Mt Difficulty in Bannockburn and Wooing Tree in Cromwell and so I decided to vary my usual itinerary, and venture a little further afield.
An unofficial wine trail, Highway 6 leaves Queenstown passing Lake Hayes and Arrowtown on the left, winding its way through the vineyard region of Gibbston and out into the rugged rocky Kawarau Gorge, through which the luscious green Kawarau River flows. Transport options through the wine country of Central Otago are plentiful and wine enthusiasts and curious tourists alike can choose from cycling or walking the Gibbston River Trail, taking an organised wine tour, or hiring a taxi as a personal chauffeur service.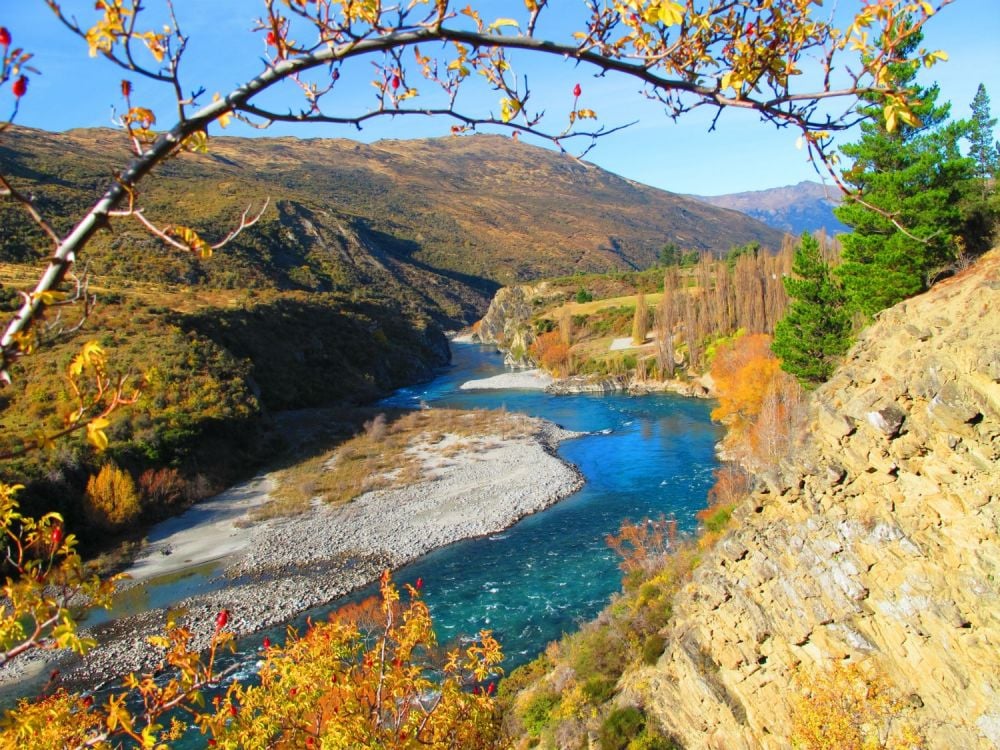 My first port of call was Peregrine, one of the more distinctive vineyards in Central Otago, famous for its award-winning building with the angular industrial roof which echoes the majestic wingspan of the winery's namesake - a Peregrine falcon. My companion and I parked ourselves in the tasting room underneath the falcon's wing for a brief respite from the day's intense sun. I began with a sample of the 2011 Peregrine vintage Pinot Noir which was rich and decidedly moreish, and then for something completely different, the Mohua Sauvignon Blanc which had a citrus zing.
A mere minute's walk from Peregrine is the start of the Wentworth Loop and part of the Gibbston River Trail. We decided to hop on this short track and check out the views of the Kawarau River. The Wentworth Loop includes purpose-built steel bridges crossing chasms which gave us a little bit of adventure to offset the pleasant placidity of the wineries. From the Wentworth Loop, we tacked onto another part of the Gibbston River Trail, the Highway Trail, which is a gravel track approximately 3km long, and links through to Gibbston Back Road, and our next pit-stop, Brennan Wines.
The tasting room at Brennan Wines is converted from their original vineyard shed, and so it retains a rural appeal in its setting. After trying the B2 Pinot Noir Rose and a splash of the 2012 Brennan Rose I settled on the latter with its crisp, refreshing sweetness. We made our way outside to the picnic area where we found a couple enjoying a casual game of Petanque. A stunning spot surrounded by mountains, the outdoor area at Brennan Wines was a choice spot to relax after our exertions on the River Trail.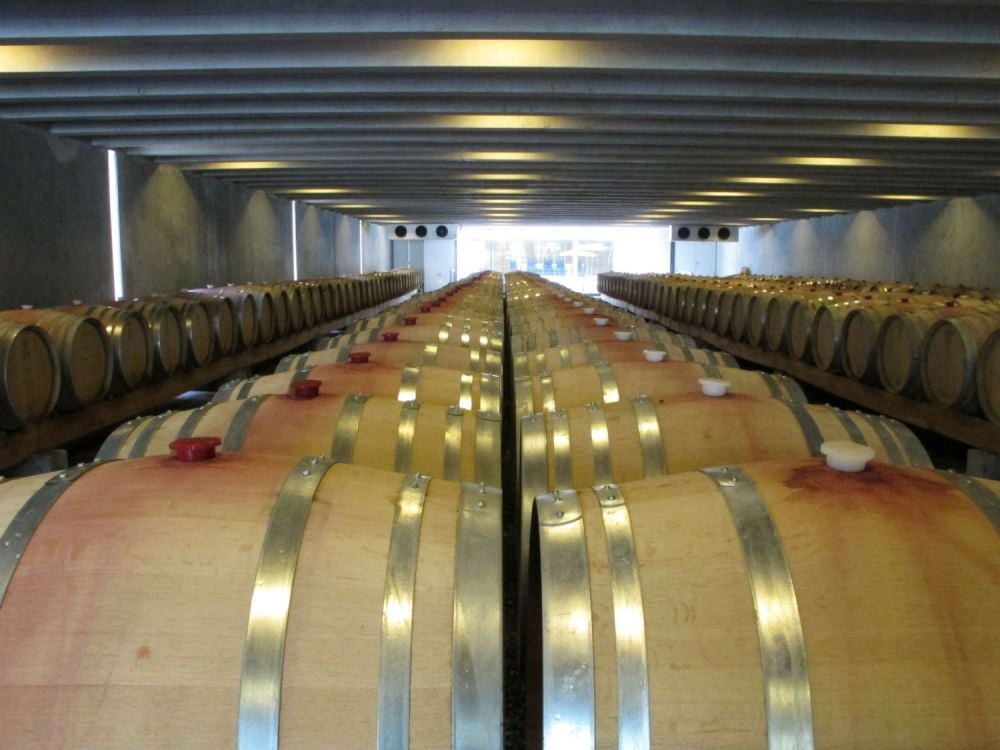 Next up, not wanting to walk all the way to Bannockburn (the River Trail was one thing, but another 16 kms seemed a little excessive) we opted for a half-day hire with Blue Bubble Taxi. As we arrived at Mt Difficulty the rumbling of my stomach loudly announced it was time for some nourishment of the more solid variety.
The menu at Mt Difficulty is pleasingly difficult to choose from and each dish is enough to make you salivate just from reading aloud. After much agonising, we opted for a Mt Difficulty Platter which included such imaginative morsels as wild thyme honey & mustard glazed ham, and Stewart Island smoked moki. Our tastebuds were well and truly massaged and it was a decadent treat to enjoy such fine things. From Mt Difficulty's elevated position on a rocky outcrop, we sat back and drank in the sweeping vista of a semi-arid landscape.
Feeling that all was well with the world (admittedly, partly a wine-induced bonhomie), I settled into a quiet contentment with my glass of Roaring Meg Pinot Noir in my hand, my belly full, and good company by my side. The curse of living so close to world-class wineries (woe is me) is that there is always one just around the corner, each with subtle differences in their output, and always worth tasting; you think you've found your favourite wine, and then a new winner will undoubtedly emerge. With this thirst for discovery, and of course for more wine, we jumped back in our Blue Bubble Taxi and on to the Wooing Tree in Cromwell.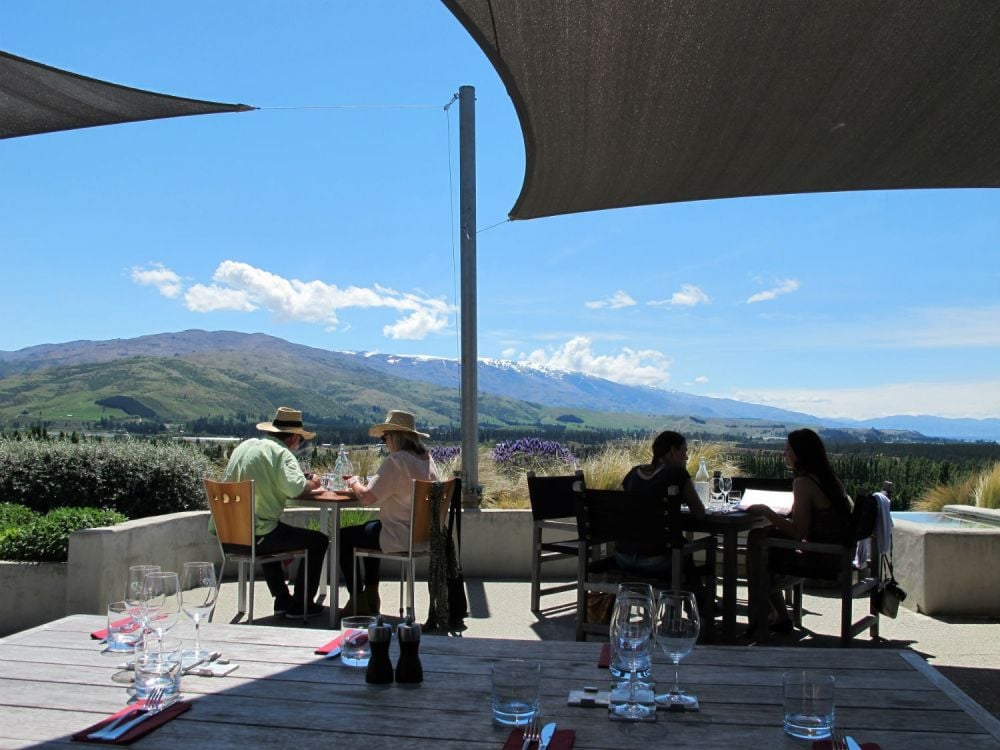 The Wooing Tree is so named after a tree on the land which has reportedly been the site of many a marriage proposal. My faux-casual announcement of this fact and much eyebrow-wiggling to my companion didn't seem to garner any bites, and so I settled for the fact that Wooing Tree would woo me not with romance, but with good wine instead.
Grabbing a seat on the lawn overlooking the water, we reluctantly drank the day's last glass of wine, a chilled glass of Blanc de Noir. I consoled myself that although the day was over, at last count the Central Otago region was approaching almost a hundred wineries and that this leaves me with approximately seventy wineries still to visit. Summer has, after all, only just begun....