Lake Hayes
Our guide to the stunning Lake Hayes
Lake Hayes is a tranquil and beautiful lake that's just 15 minutes drive from downtown Queenstown. The lake attracts walkers, runners, and cyclists who are all drawn to the natural beauty of the area. The reflective lake offers panoramic views of the surrounding mountains and is an invitation to take your camera out and snap away.

There are two main areas to park up and enjoy the lake. Lake Hayes Pavillion, a popular venue for events and weddings, is situated on Highway 6 (Gibbston Highway) and offers a number of free parking spaces.

Or, you can continue along the road, turn left and after a few hundred metres drive into the Lake Hayes Scenic Reserve entrance. Once you drive down the gravel road, you will be able to park up on the grass area in front of the lake. Toilet facilites are located in the Scenic Reserve area.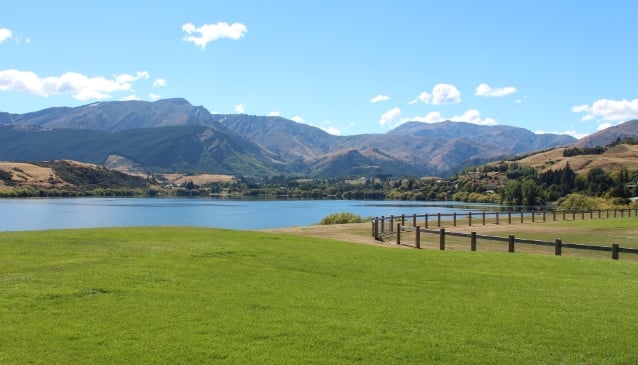 The Lake Hayes Walkway is a scenic walk that takes about 2 to 3 hours to complete. The Lake Hayes rowing club makes use of the calm lake while many locals are content to just pitch up and paddle in their kayaks.
The historic gold mining town of Arrowtown is a short 5 minute drive away, while the world-class Millbrook golf resort is also close by.
All you need to do is turn left out of Lake Hayes Pavillion, continue along the Highway 6 then take the first left along the Lake Hayes-Arrowtown road and you will pass by Millbrook on your way to Arrowtown.
The Gibbston wine region, famed for its Pinot Noirs, is just 10 minutes drive from Lake Hayes along the Gibbston Highway (Highway 6).