Gibbston
Our guide to the wine growing region of Gibbston
Positioned between Queenstown and Cromwell, the Gibbston wine region is a must for anyone who enjoys a tipple or two in the sunshine. With fertile vineyards irrigated by the Kawarau River, which runs across the north border of the region (parallel to SH-6, the Gibbston Highway), there are over a dozen wineries to visit, from both established estates to many smaller, boutique outfits.

It's a great place to enjoy a driving holiday, 'wine-hopping' across the countryside, with plenty of B&Bs and homestays within easy reach of the highway, plus more substantial hotels and motels in Queenstown and Cromwell. Because it's cooler here than in most other Otago wine regions, the wine harvests are often up to a month later and convenient if you're doing a detailed wine tour and want to fit in as many vineyards as possible; just add the Gibbston Valley as your last stop.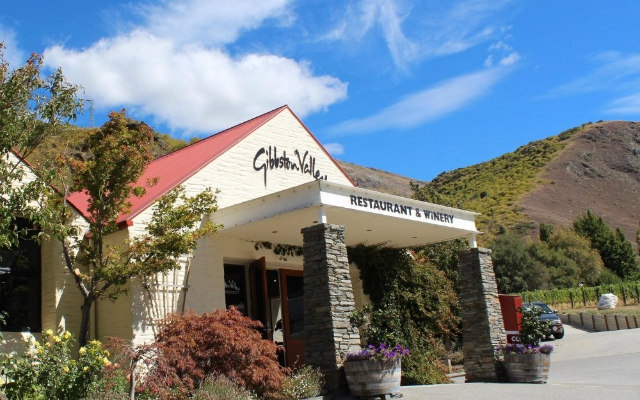 Gibbston Wineries:

Gibbston Valley Winery is perhaps the most famous vineyard in the region, the first vines being planted here in 1980 by Alan Brady, arguably the wine supremo of the whole region, who also runs several other wineries. His gamble on trying to make wine in an area surrounded by snow-capped mountains, with extreme seasonal climates, paid off handsomely and, since his first harvest was released to the public in 1987, his wines have been winning regular awards and, most importantly, a consistent reputation.
The Pinot Noir grapes, in particular, thrive in this soil, and the wines produced from them are often considered some of the finest in the country. Gibbston Valley Winery also has an award-winning restaurant, a shop and a spectacular subterranean wine cave, blasted out of tonnes of cool, Otago schist (gold-seamed) rock - the ideal place to mature wine, as well as stand and taste it.

Other vineyards to add to your journey, include Chard Farm, Brennan Wines and Peregrine Winery. Both the Gibbston Tavern and Cargo at Waitiri offer decent food stops and a selection of beers to sample along with wines of course.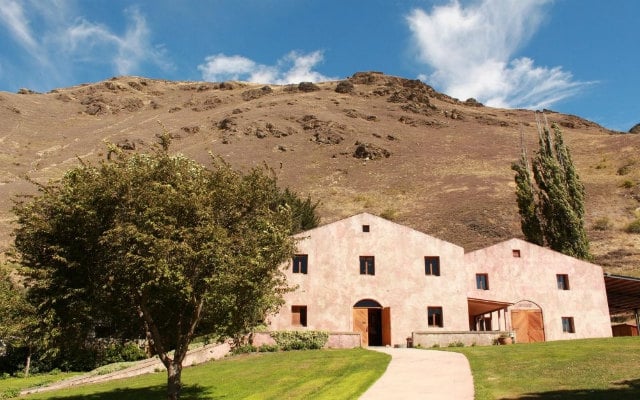 Once you've exhausted the Pinot Noir, check out the other attractions of the area, including the Gibbston Valley Cheesery, which specialises in cow, sheep and goat milk cheeses hand-crafted in the European style. Throw yourself off the Kawarau Gorge, at the AJ Hackett Bungy Jump, or visit the historic gold mining settlement of Arrowtown, particularly noted for its 19th century Chinese community.

If you need to start walking off the extra calories all those vineyard visits have added, get yourself on the Gibbston Valley River Trail, which runs 8km from the bungy bridge, alongside the golf course by the river. It's serene, historic, and simply spectacular.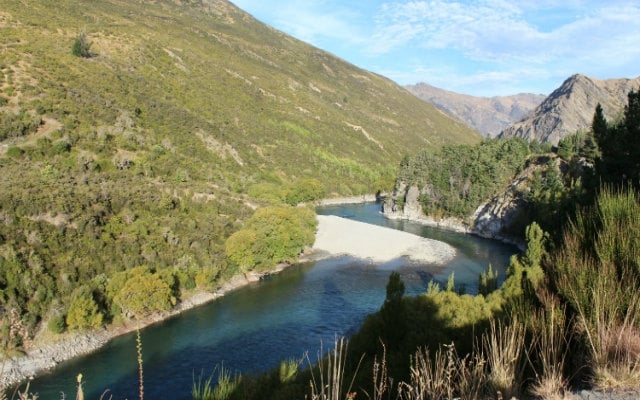 Biking The Wineries:

A great way to explore the wineries is on two wheels. Around The Basin Bike Tours and Going Blue offer self-guided tours around the local wineries along the Gibbston River Trail. Choose from either mountain bike or electric bike hire, and a half day or full day bike tour. A cheesery, historic tavern and many wineries are available on this trip and you can visit as many as you choose.

Read our Arrowtown Biking Article for full details on cycling from Arrowtown to Gibbston, a wonderful half-fay ride.