Queenstown to Milford Sound Drive
Adventure Editorial Inspiration
Our guide to the 10 hour return drive to Milford Sound
Our Top Experiences and Tours in Queenstown:
If youʻre booking your trip to Queenstown last minute, we have you covered. Below are some of the top tours and experiences!

Milford Sound is one of the highlights of any visit to Fiordland National Park. If someone as eminent as Rudyard Kipling was willing to call Milford Sound the, eighth Wonder of the World, then that was good enough for us.

We also thought it would be a good idea to actually practice what we preach, and make the popular drive from Queenstown to Milford Sound, and back, in one day.

This part of New Zealand is devastatingly beautiful, with so many visual delights every time you turn a corner, so no two journeys are the same. And knowing how the weather can change at any time down here, we were excited, too. What did Mother Nature have in store for us on our trip? We had no idea, but couldn't wait to find out.

7.00am: Depart Queenstown

We started off from Queenstown with a gentle and memorable 45 minute drive down to Kingston. The route skirts the northern end of Lake Wakatipu in Queenstown then heads south along the highway. The Remarkables then loom into view, like old friends keeping us company. Passing by Jack's Point Golf Course, it's tempting to drop by for a round or two overlooking the water, but we still have a way to go. So we keep hugging the lake south, as the sun begins to wake the rest of the world to a new day.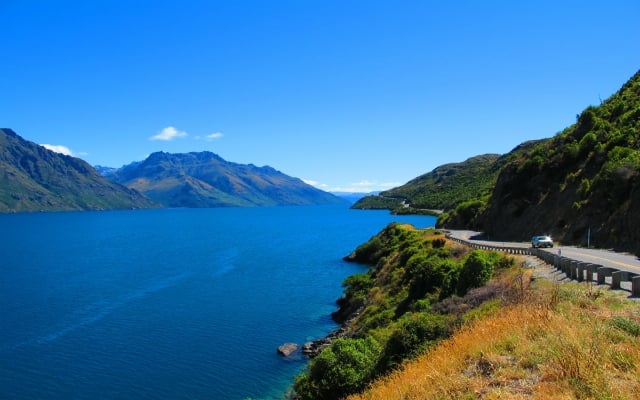 7.45am: Kingston
Kingston is best known for the Kingston Flyer, a vintage steam train that runs between Kingston and Fairlie. (this service is no longer in operation). It was once a valuable transport link for gold miners and traders,before turning into a tourist attraction. The Flyer Cafe Bar is right next to the station, too, and offers a nostalgic sense of yesteryear.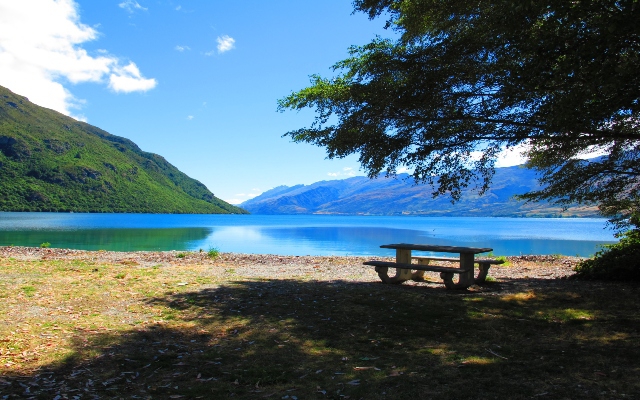 8.00am- 9.30am: Drive to Te Anau
After our coffee stop, we continue south on highway 6. Along the way, we pass through the farming settlements of Garston, Athol, Acton and Mossburn. Mossburn is known as New Zealand's 'deer capital', and you can usually see dozens of them grazing along the highway. Garston has a cafe and hotel, and quaint rural houses smatter the landscape around Athol. Approaching Acton, you'll find flat, lush, green fields, with an impressive picture postcard mountain backdrop in the distance. From Mossburn, we join picturesque highway 94, which will take us all the way along the open road, to Te Anau.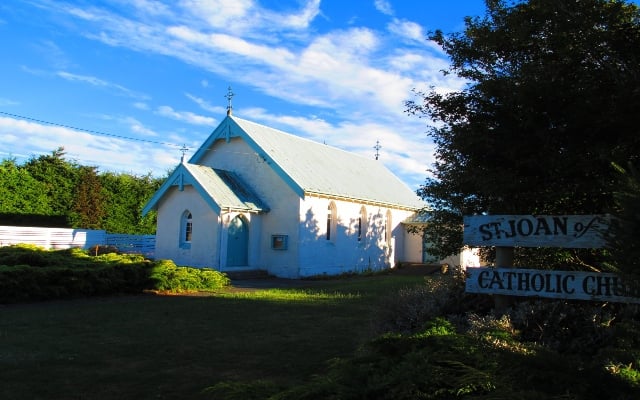 9.30am: Te Anau
Te Anau is the gateway town to Milford Sound. As such, it has a pretty good infrastructure including hotels, motels, campgrounds, and plenty of shops, bars, restaurants and ATMs. It's kind of like the last 'pit stop' before you head north into the wilds of Fiordland, so it makes sense to make sure you have all your essentials before heading off again. We stop for 30 minutes here, picking up a few 'bits and bobs', and marvelling at the beauty of Lake Te Anau, the largest in the South Island.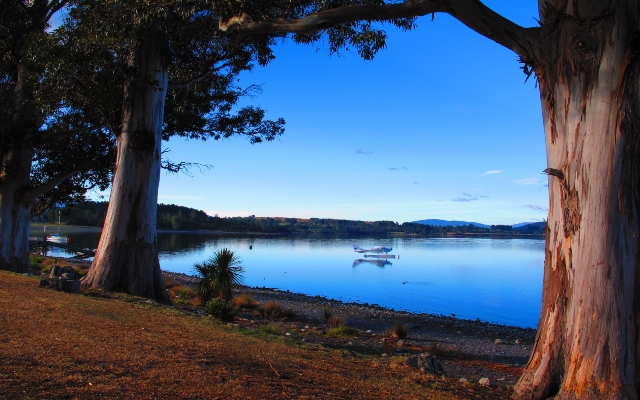 10.00am - 11.45am Te- Anau to Milford Sound
Making sure our camera batteries are fully charged, we're ready for the final driving leg to Milford Sound. As we headed out of Te Anau, north on highway 94, and climbed the winding road up through the beech forest, we could feel ourselves entering another world. The road actually skirts the lake, so close you could touch it, but the curtain of trees only lets you glimpse the water every now and then.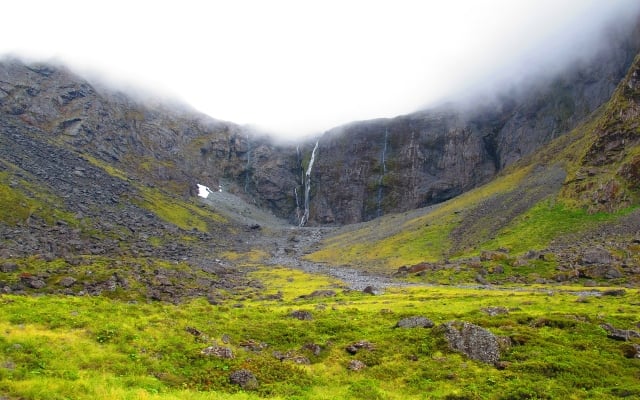 About an hour out, we spotted Lake Gunn. It's surrounded by native bush and forest, and on the western shore, you can see many mountains, including Melita Peak (1680m) and Consolation Peak (1760m). There are a couple of well-positioned stopping off points here, too, to get that perfect shot. We then carried on the road for another 10 minutes, until we reached Mirror Lakes. It's a great place to stretch your legs, but also you get to see why these lakes are so called. We took the short, 5 minute loop walk up into the beech forest, and found several smaller lakes. Here, you'll witness incredible reflections off the water, of the Earl Mountains in the background. Vast paintings hanging in nature's own art gallery.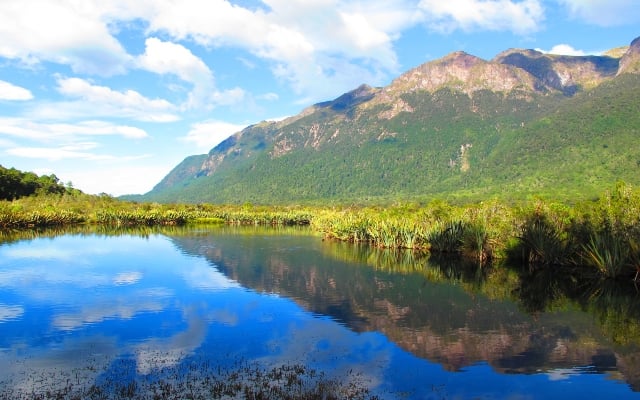 Before we reached Milford Sound, we passed through Homer Tunnel. The Tunnel opened in 1954 and links the Sound to Te Anau and Queenstown, by cutting right through the Main Divide mountains at the Homer Saddle. At 1270m long, and a gradient of 1:10, it used to be the world's longest gravel road tunnel. Thankfully, it's now been sealed, although the darkness is still quite intimidating!
Once out of the tunnel, we pulled over to do the Chasm Walk. It's a spectacular 20 minute return trek, where you can stop and admire a series of crashing waterfalls from two footbridges over the Cleddau River. Millennia of water erosion have sculpted amazing basins and pathways through the rocks.
12.15: Milford Sound
Arriving at Milford Sound, it's hard not to be instantly blown away by its beauty. It was named in honour of the town of Milford Haven, in Wales, but the towering cliffs and endless fiords seem to belong to an entirely different world. To catch our breath, we stopped by The Blue Duck Cafe for a much needed rest after the drive, and to grab a bite to eat, before heading out to the wharf and visitor centre.
The best way to experience Milford Sound, is to hop on one of the dedicated boat cruises. There are several operators, including Mitre Peak Cruise, JUCY Cruise, Southern Discoveries and Real Journeys. Trips begin around 9.00am and go on throughout the day until around 3.00pm (slightly later in winter). Take time to appreciate the natural geological wonders of the cliffs and coves, and the abundant marine wildlife like dolphins, seals and even penguins. Strike lucky, and you'll even see a whale (we didn't....).
With every twist and turn of the boat, a new world seems to appear from nowhere. The Stirling and Lady Bowen waterfalls are permanent fixtures here, but if you happen to be visiting when it's raining (which is likely!), it's not unusual to see dozens of other cataracts cascading down the cliffs. Then behold the awesome sight of Mitre Peak, almost impossible to comprehend at over a mile high. No wonder, then, that this 'king of the world' is one of New Zealand's most photographed attractions. Just make sure you have a viewfinder big enough to handle it.
If you've got time, try and stop off mid-cruise at Harrison Cove, where you'll find the Milford Deep Underwater Observatory. It has a 30ft deep viewing chamber, from which you can get up close and personal with all kinds of marine life. Anemones, sponges, fish...all just a metre away from your face. And you don't even have to get wet.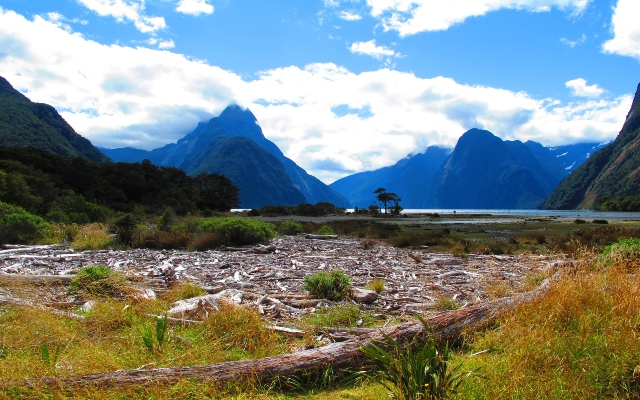 3.30pm - 5.00pm Milford Sound Te Anau
By 3.30pm, it's time to head back to Te Anau in time for dinner. But there were still places we couldn't help but stop at to grab those last camera shots. Between Lake Fergus and Lake Gunn, you can see the Eglinton Mountains in the distance. It was these mountains that Peter Jackson used for the 'Misty Mountains' in his Lord Of The Rings trilogy. Another good picture stop, is the Latitude 45 South marker, south of the Homer Tunnel, past Knobs Flat.
5.00pm - 6.00pm - Dinner in Te Anau
Arriving in Te Anau, there are plenty of places to eat and drink, many with amazing views of the mountains. We decided on a good old takeaway.
8.00pm: Queenstown
As the sun began to dip, we began the two hour trip back to Queenstown. There was no rush, just a lovely, leisurely punt back across highway 94 to Mossburn, then north on highway 6. Winding up alongside Lake Wakatipu again, around 7.30pm, the sky offers up a whole palette of colours. The Remarkables in the background really do live up to their name, and the twilight waters of the lake undulate, as does our car, as we soon see the lights of Queenstown welcoming us home. Obviously, we finish off our day with a few well-deserved nightcaps, and reminisce about what a truly unforgettable day we've just had.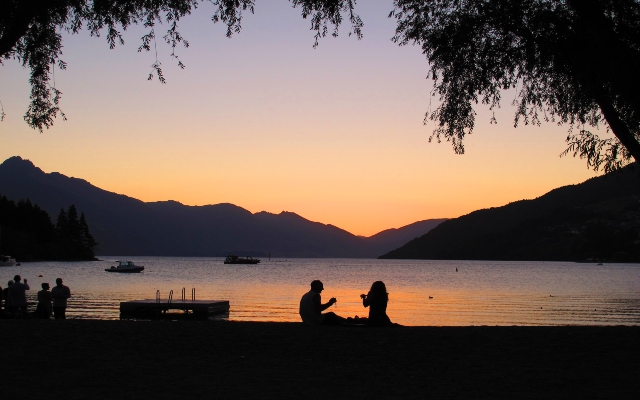 Car Hire:

If you need to hire a car check our My Guide Car Rental Comparison Tool.