Arrowtown Autumn Festival
Family Fun Seasonal Celebrations
Our guide to the family-friendly Arrowtown Autumn Festival
Our Top Experiences and Tours in Queenstown:
If youʻre booking your trip to Queenstown last minute, we have you covered. Below are some of the top tours and experiences!

Every year the changing of the seasons in Arrowtown is heralded, and celebrated, by the Arrowtown Autumn Festival.

This historic gold mining town comes alive at the time of the festival and is a cherished favourite of the locals to engage in and show off what they know to be a very special and unique place. Visitors to the festival will find a programme teeming with arts, history and colour. It really is one of the best ways to experience this delightful town during the lively buzz of the festival.

Arrowtown is simply stunning during autumn. The deciduous trees comprise a rainbow of rusty coppers, ochre yellows and fiery reds so get your cameras at the ready.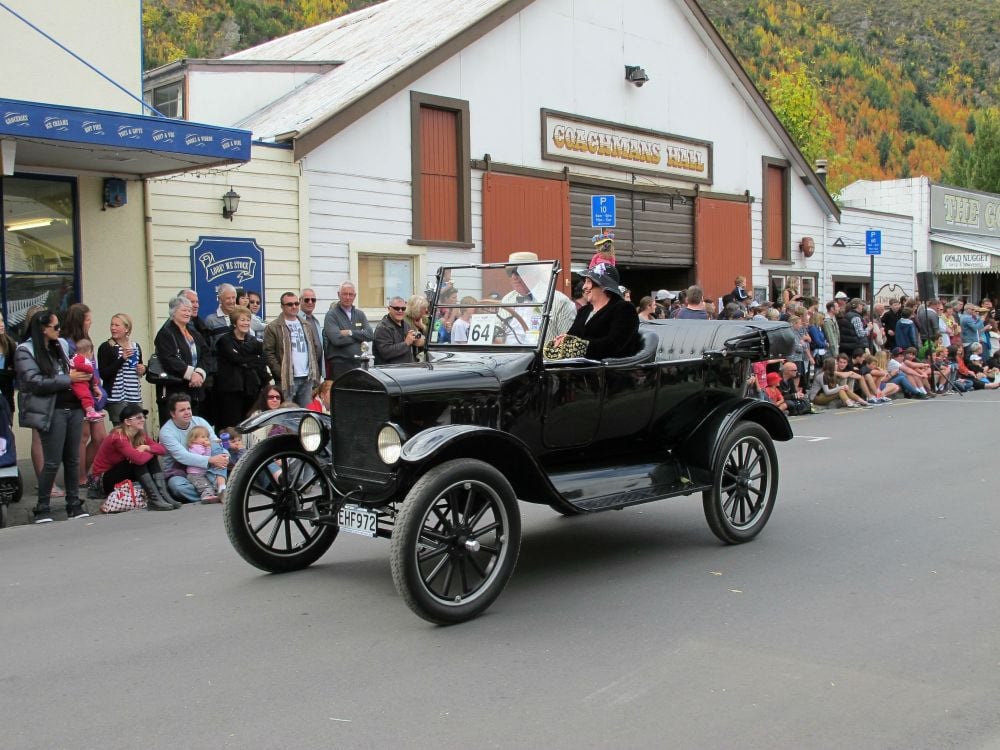 Buckingham Street turns into a sea of colour, fancy and frivolous costumes and quirky floats. The local community always get stuck into this event. It's genuinely heart-warming to see so many people take pride in their town and generations of Arrowtowners parading side by side. The legendary can-can is performed by the Buckingham Belles in homage to Arrowtown's gold rush era and the Miners Band play after the parade by the cottages on Buckingham Street.
Each year the festival programme usually includes the Classic Flights Aerobatic Display to wow the crowds with heart-stopping aerial manoeuvres. There's also the NZ Gold Panning Champioships, lunchtime concerts, busking and art competitions. If you enjoy scenic walks, the Arrow Ambles offer a chance to take part in guided historical walks around the town.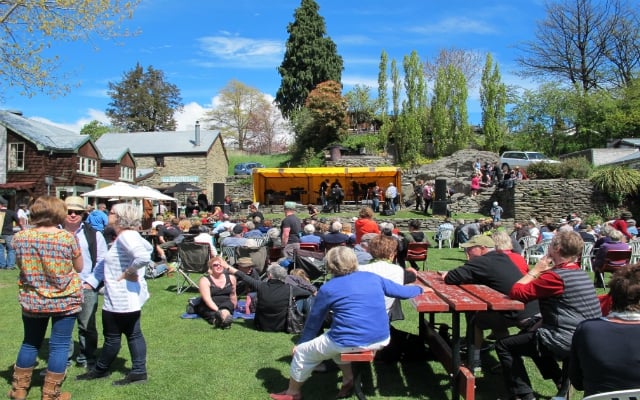 Autumn time in Arrowtown brings milder, more temperate weather than the baking summers. Rainfall is infrequent enough and there is plenty of sunshine so visitors can still enjoy the outdoors. You might want to interchange your festival going with local walks such as Tobin's Track and Sawpit Gully.

It's also worth strolling at a leisurely pace around the back streets of Arrowtown where you will find boutique shops showcasing artisan pieces and clothing made from premium New Zealand products such as Merino wool. More details can be found in our guides to shopping and art galleries.

The Chinese Settlement Village is a fascinating piece of Arrowtown's gold mining history. Many of the houses once occupied by Chinese migrants in the 19th century are preserved outdoor museum pieces. The cramped, basic conditions the hardworking miners endured are still painfully evident.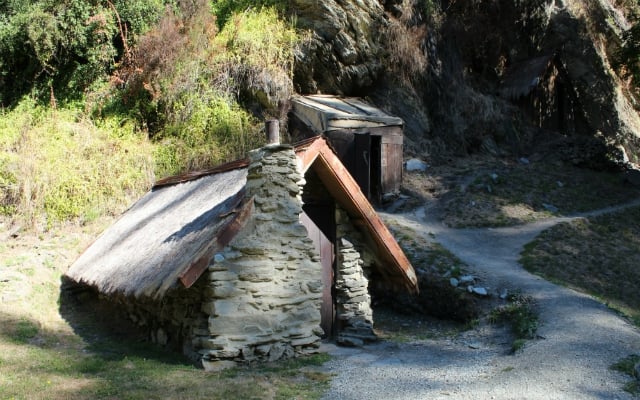 Amisfield Winery is located only five minutes' drive from Arrowtown and is a prime spot for soaking up the autumn afternoon sunshine, sampling some of Central Otago's finest wines and tasting sumptuous high-quality food much of which is sourced locally. Gibbston, the vineyard region, is also a short drive from Arrowtown, where you can find premier wineries such as the award-winning Brennan Wines and Gibbston Valley Winery.
Accommodation does get booked up in Arrowtown around the time of the festival but Queenstown is only a 25 minute drive and should be able to soak up any overspill. Basing yourself in Arrowtown itself will mean that you can join in festivities as much as you like. The festival, though vibrant, is not intrusive and is perfectly family-friendly so staying centrally won't impact on the eardrums or a good night's sleep.

More Festival Info:

Event Programme: Please visit the Arrowtown Autumn Festival website for the full programme listing.