20 Must Do Activities in Queenstown
Adventure Hot List Inspiration
Our Epic Guide To The Best Experiences In Queenstown
Our Top Experiences and Tours in Queenstown:
If youʻre booking your trip to Queenstown last minute, we have you covered. Below are some of the top tours and experiences!

Queenstown, located on the shores of Lake Wakatipu in New Zealand's South Island, is renowned as the 'Adventure Capital of the World'. With its stunning natural beauty, vibrant culture, and thrilling

outdoor activities

, it's no wonder that

Queenstown

is a must-visit destination for adventure enthusiasts and nature lovers alike.

In this article, we will explore 20

must-do activities

that will make your trip to Queenstown an unforgettable experience.

1. Bungy Jump

One activity that Queenstown is famous for is bungee jumping. Leap off the Kawarau Bridge, the site of the world's first commercial bungee jump, and feel the rush as you freefall towards the crystal-clear waters of the Kawarau River. The adrenaline coursing through your veins as you take that leap of faith is an experience like no other. or for the ultimate thrill, try the terror inducing Nevis Bungy.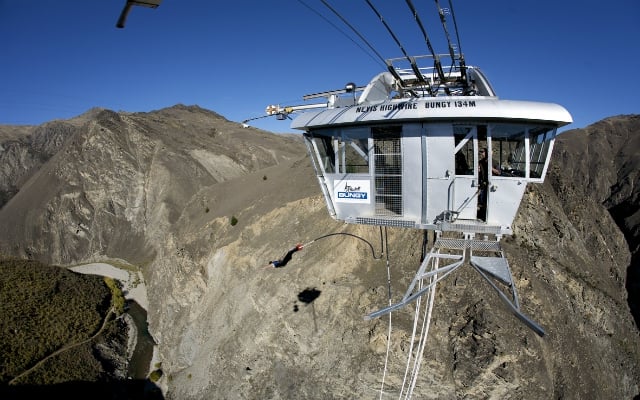 2. Rafting
If you're looking for a thrilling water adventure, Queenstown has an abundance of whitewater rafting opportunities. Feel the rush as you navigate through swirling rapids and admire the stunning landscapes that surround you. The Shotover River and the Kawarau River offer some of the best whitewater rafting experiences in the world, with a range of difficulty levels to suit both beginners and experienced rafters. More info in our
Rafting section
.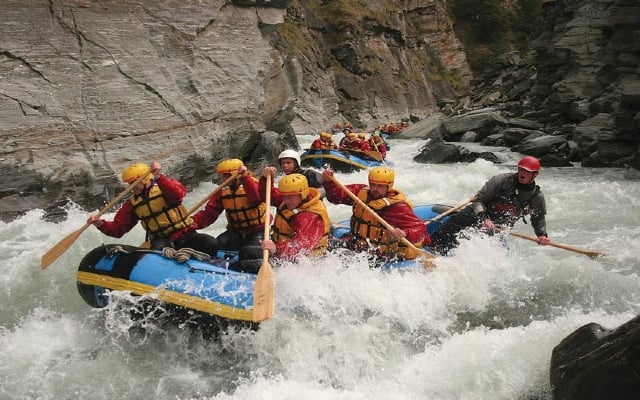 3. Jetboating
Experience the thrill of zooming across turquoise shallow waters, weaving in and out of spectacular canyon gorges, at speeds of up to 90kph. Jet boating has become one of New Zealand's most popular adventure activities, and Queenstown is arguably the capital. View more details in our
Jet Boat category
.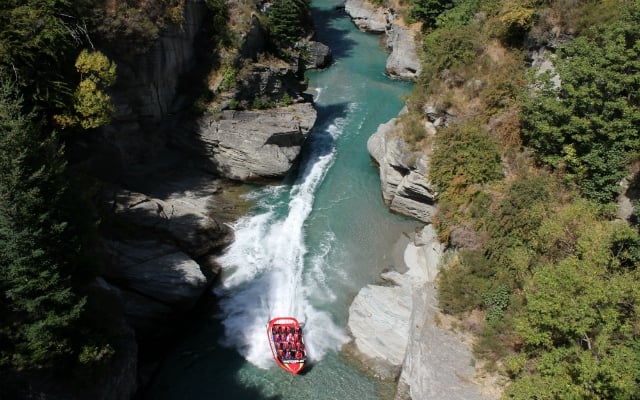 4. Skydiving
Terminal velocity for 60 seconds at 200kph from 15,000ft - it's the ultimate adrenalin rush. Keep your eyes open for spectacular views of the Remarkables Mountain Range and surrounding area. View more details with
NZONE Skydive
.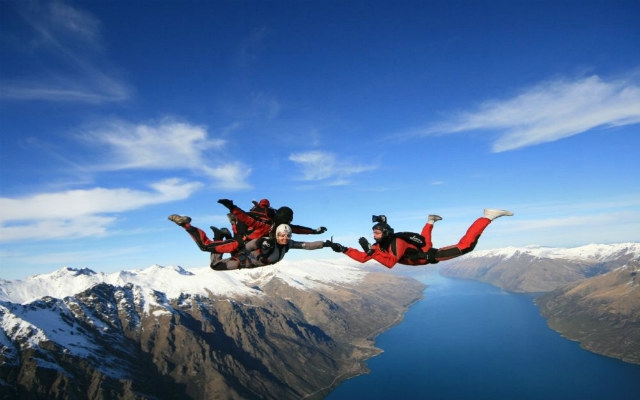 5. Paragliding
From the top of the Skyline Gondola, enjoy the ultimate flight with spectacular views of Lake Wakatipu, the mountains, forests and Queenstown itself. You have the choice of a relaxing glide or an exhilarating adventure flight. View more details with
G Force Paragliding
.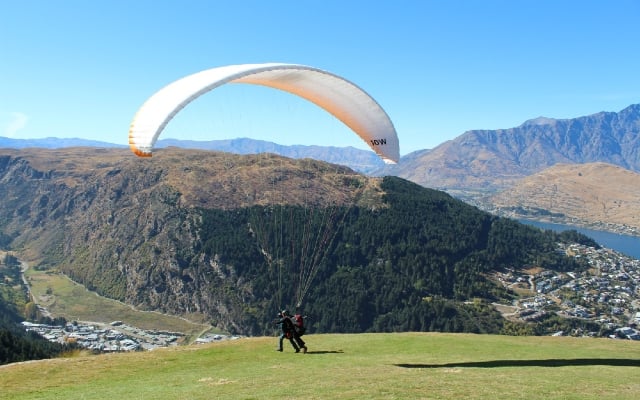 6. Ziplining
Paradise Ziplines is an 8 line zipline experience taking you on 1000 metres of ziplining through stunning scenery. Overlooking an area named Paradise, and the peaks of Mt Aspiring National Park, you will explore a virtually inaccessible native forest and slot canyon, in the heart of the wilderness, travelling by ziplines as you make your way down river on an unforgettable adventure. View more details with
Paradise Ziplines.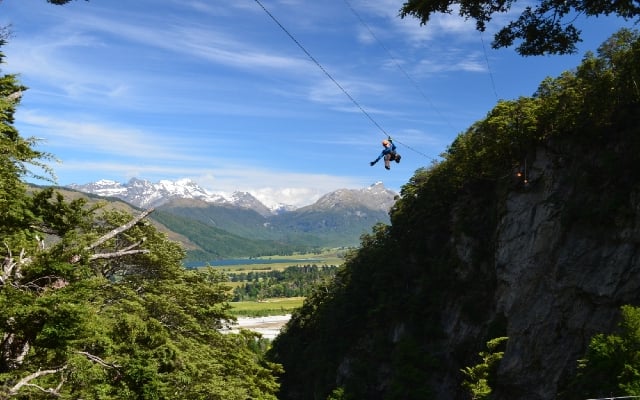 7. Riverboarding
Join world river boarding pioneers to surf the historic Kawarau River. Experience fast flowing rapids, sheer drop cliffs and magnificent scenery as you navigate the aquamarine waters through a rocky gorge, with beautiful craggy bush-laden cliffs on either side of it. View more details with
River Surfing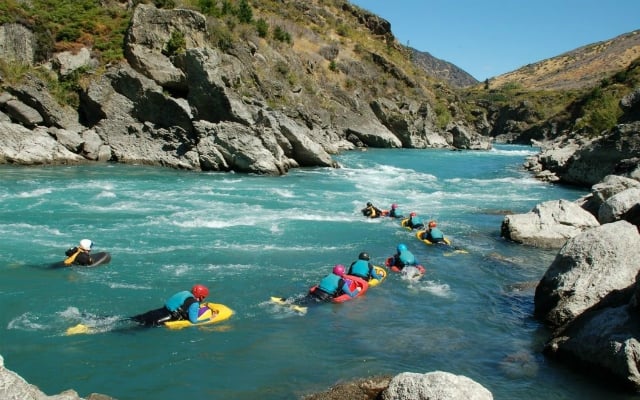 8. Milford Sound & Doubtful Sound
Queenstown is a gateway to the stunning Milford and Doubtful Sounds in Fiordland National Park. Book a return coach and scenic cruise or, for those with a higher budget, combine a thrilling scenic flight with a scenic cruise. It takes approximately 5 hours to reach Milford Sound by road. There are numerous boat cruise operators that cruise for around 90 minutes and two hours. Scenic flights from Queenstown Airport to Milford Sound take just over 30 minutes with a fly-cruise-fly being the most popular option.
View your booking options
.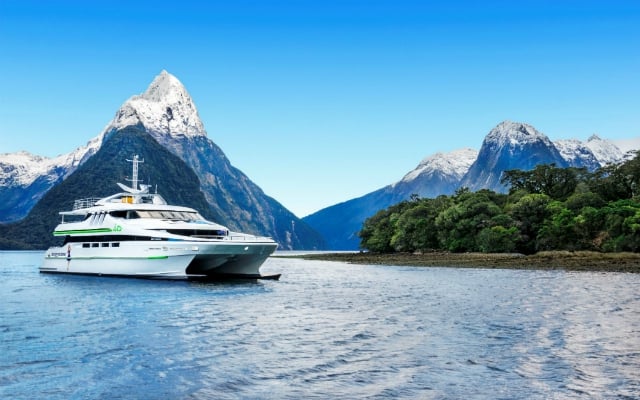 9. Kingston Flyer
Departing from Kingston, relax and unwind on a 90 minute return journey while admiring the spectacular scenery along the 14km rail corridor from the Kingston to Fairlight Railway Station and back. Public train rides, group bookings and private charters are available. View more details with
The Kingston Flyer Vintage Steam Train
.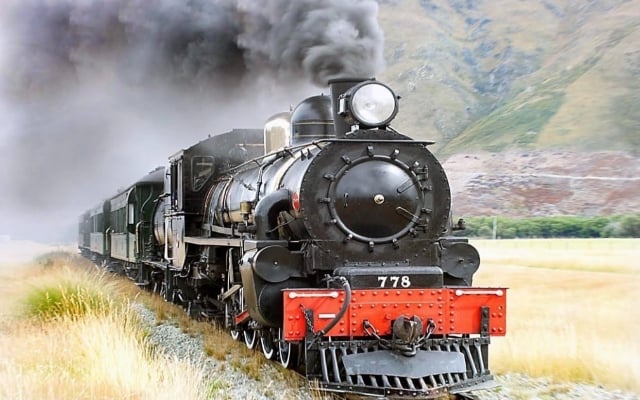 10. Skiing & Snowboarding
During the winter months, Queenstown transforms into a winter wonderland, attracting skiers and snowboarders from around the globe. With four world-class ski resorts to choose from, you'll have plenty of opportunities to hit the slopes and carve your way through the powdery snow. The breathtaking alpine scenery combined with the thrill of gliding down the slopes creates an unforgettable experience. View more details in our
Queenstown Skiing Guide
.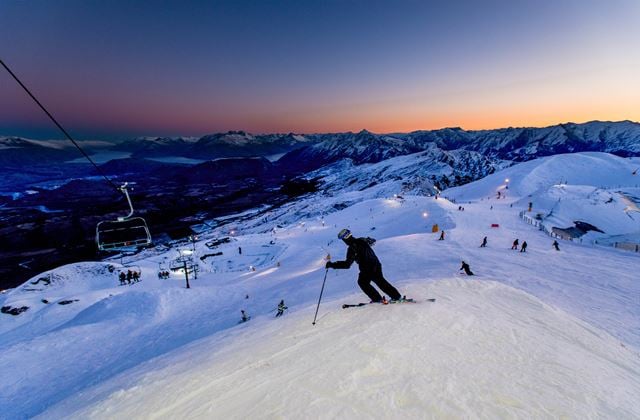 11. Ice Bars
After a day filled with adrenaline-fueled activities, Queenstown offers a vibrant nightlife scene where you can unwind and share your thrilling experiences with fellow adventurers. To add to your night out, visit one of the 2 ice bars for a classic Ice Bar experience, with premium cocktails, a striking lounge bar, and a unique night out in one of the most scenic cities in the world. View more details in our
Queenstown Ice Bar
&
Minus 5º Ice Bar
guides.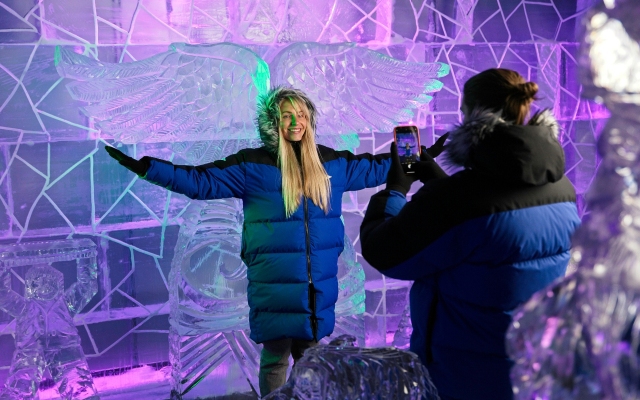 12. Hiking Trails
Embark on a journey of discovery by exploring Queenstown's numerous hiking trails. From short walks to multi-day treks, there's a trail suited for every fitness level. Take in panoramic views, breathe in the fresh mountain air, and immerse yourself in the tranquility of nature. To help, we've picked out our
Top 5 Queenstown Walks
that can mostly be done in a few hours - meaning you'll much more likely to actually try them for yourself.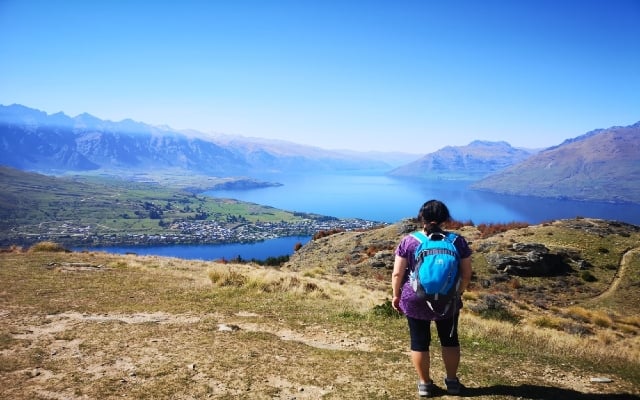 13. Scenic Bike Rides
For those who prefer two wheels, Queenstown offers a variety of scenic bike rides. Pedal along the shores of Lake Wakatipu, cycle through vineyards in the Gibbston Valley, or embark on an epic mountain biking adventure in the nearby trails. Our
Top 5 Bike Trails In Queenstown
includes a couple of rides from the Queenstown Trail but also a few that are fairly close by and equally beautiful.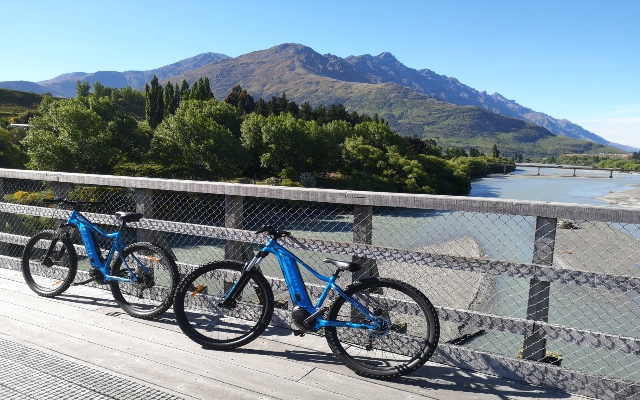 14. Skyline Gondola
Located an easy 5 minute walk from central Queenstown and exclusively accessed by scenic Gondola, Skyline Queenstown is a 'must-see' attraction during your visit to Queenstown. The best views in the region are found here, spread out in a spectacular 220 degree panorama, with breathtaking views. There's also the 'Luge' ride, dining options and more.
View more details in our
Skyline Queenstown Gondola g
uide.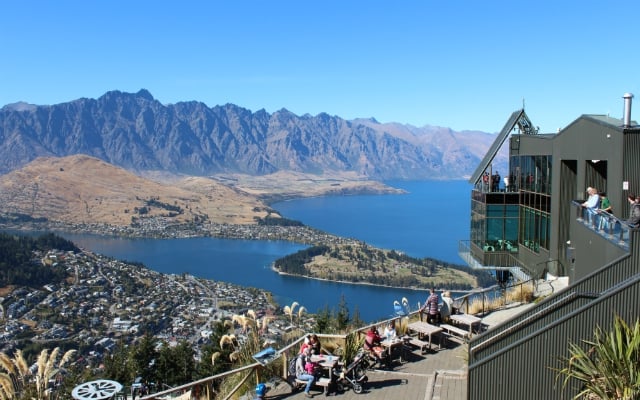 15. Scenic Boat Cruises on Lake Wakatipu
Experience the beauty of Lake Wakatipu with a leisurely boat cruise. Marvel at the breathtaking mountain scenery surrounding the lake, listen to the fascinating stories of the region's history, and soak in the peaceful atmosphere that envelops you. View our guide to the
Best Scenic Cruises in Queenstown
.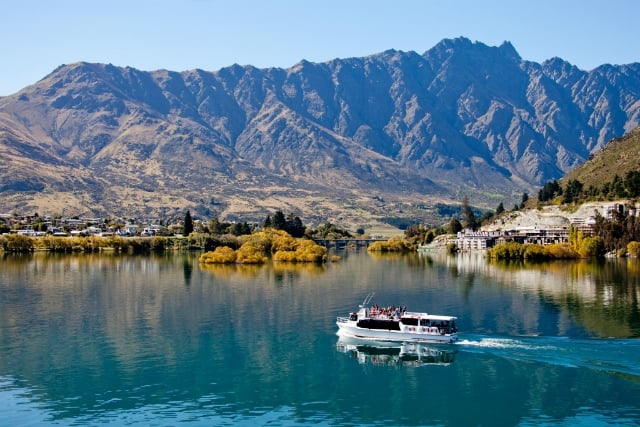 16. Arrowtown
Arrowtown is an old gold mining town and a real slice of New Zealand history. Situated, just 20km northwest of
Queenstown
, at the base of the Arrow River, the charming settlement of Arrowtown is easily accessible via Arthur's Point or SH-6 at Arrow Junction. Resembling a Wild West frontier town, Arrowtown has lots of delightful whiteboard buildings, with pretty, colonnaded shop fronts, ornate cornicing and a real 'gold fever' feel. View more details in our guide to
Arrowtown
.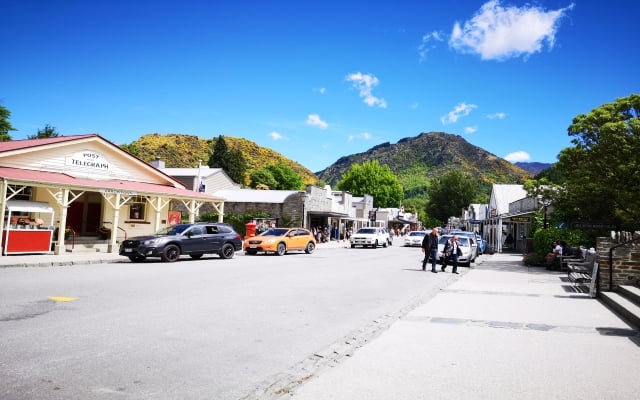 17. Scenic Flights
It might not be the cheapest way to see the area, but Queenstown Scenic Flights must surely be one of the most memorable. Fly over the majestic Remarkables, or around Mt Cook/Aoraki. Scenic Flights in Queenstown are a great way of getting to see places that you might otherwise be pushed for on time, to reach. Whether you want to stay local and float over the breathtaking mountains and lakes of Queenstown and Glenorchy, or head up to Milford Sound and Fiordland, there's a good range of flights to suit most budgets. View more details in our guide to the
Best Scenic Flights in Queenstown
.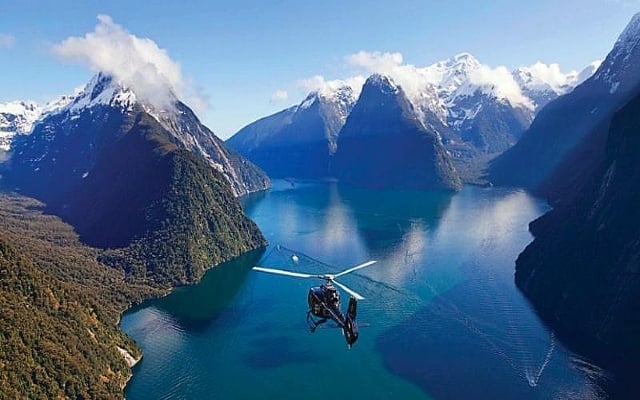 18. Wine Tasting in the Central Otago Region
No trip to Queenstown is complete without indulging in the region's world-renowned wines. Take a tour of the Central Otago wine regions nearby and sample award-winning Pinot Noir, Chardonnay, and other varietals. Enjoy the stunning vineyard landscapes and savor the flavors of the local produce. However, the best way to visit the wineries, is to book a 'Hop On Hop Off Tour' where you'll get insightful commentary combined with the luxury of not having to drive! View more details with
Hop On Hop Off Wine Tours Queenstown
.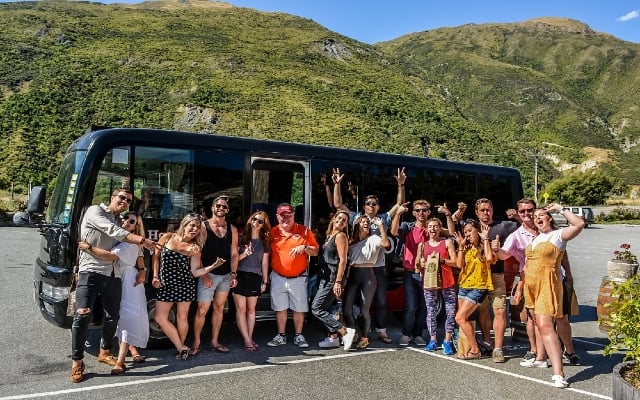 19. Spa and Wellness
Indulge in a rejuvenating spa treatment at one of Queenstown's luxury wellness centers. Relax with a massage, soak in a hot tub with mountain views, or try out alternative therapies such as yoga and meditation. Recharge your mind, body, and soul. Check out guide to
Wellness options in Queenstown
.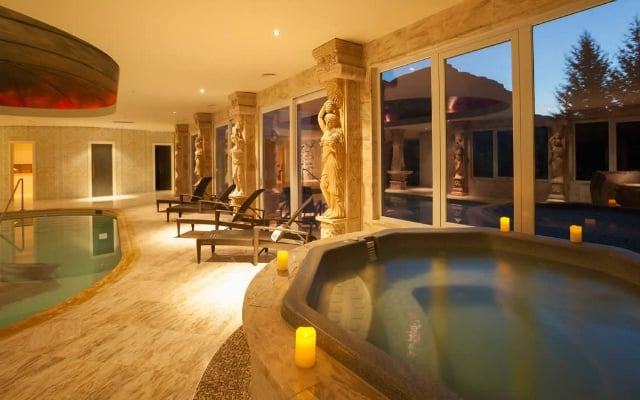 20. Kiwi Bird Park
Located in the heart of Queenstown this family friendly park offers a great showcase of the animal diversity of New Zealand. There are over 20 species of native wildlife on display, including New Zealand's national icon, the kiwi and our living fossil, the tuatara. View more details with
Kiwi Park in Queenstown.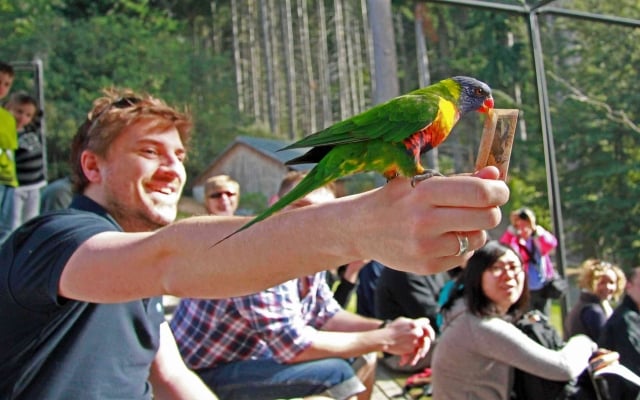 Grab The Best Activity Deals!
To enjoy great savings, check out the very latest activity deals with our Queenstown Experiences section and grab the best prices!
Grab those deals.
Plan your trip to this remarkable destination and embark on a journey of discovery in the "Adventure Capital of the World".