The Road To Glenorchy
Inspiration
Our guide to the spectacular short drive from Queenstown to Glenorchy
With a reputation for adventure activities, visitors to Queenstown can often overlook a truly mesmerising activity on their doorstop - and it doesn't cost a cent. All it requires is a rental car if you are a visitor and a couple of hours and decent weather.

The 46 kilometre drive from the centre of Queenstown to Glenorchy is one of the world's great drives. The New Zealand you imagined from watching the Lord of The Rings and Hobbit films, can be found here.

Film enthusiasts will make a pilgrimage to Paradise, situated just north of Glenorchy which featured numerous scenes, including Boromir's dying scene in 'The Two Towers' film. Surrounded by the spectacular Humboldt and Richardson Mountain Ranges, it's also a great starting point for those wishing to explore both Fiordland and Mount Aspiring National Parks, as well as the Rees and Routeburn Valleys.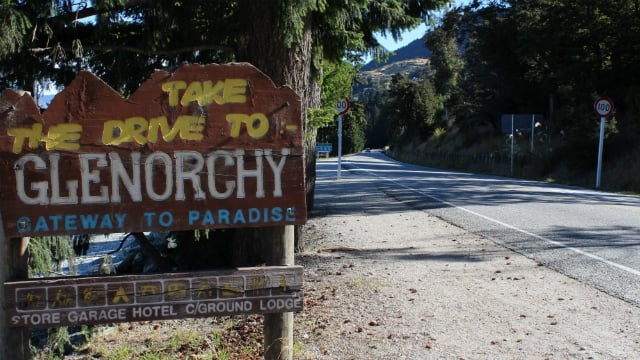 The Short & Winding Road

The winding route from Queenstown gives breathtaking views of Lake Wakatipu and the mountain landscape. Allowing for a stop to take photos, plan for a one hour journey, or 45 minutes without stops.

Driving out of Queenstown on Lake Esplanade Road and alongside St Omer Park, head straight over the mini-roundabout and you will soon see the Glenorchy sign. From here, just follow the road until you reach Glenorchy.

Along The Way - Points of Interest:

Seven Mile Point Reserve 7km from Queenstown. From the creek, there is a walking track that passes through bush and pine forest that leads to Seven Mile Point. Descending down, there are descent views of Wilson Bay from Kirks Terrace. The track also provides access to Seven Mile Bike Park.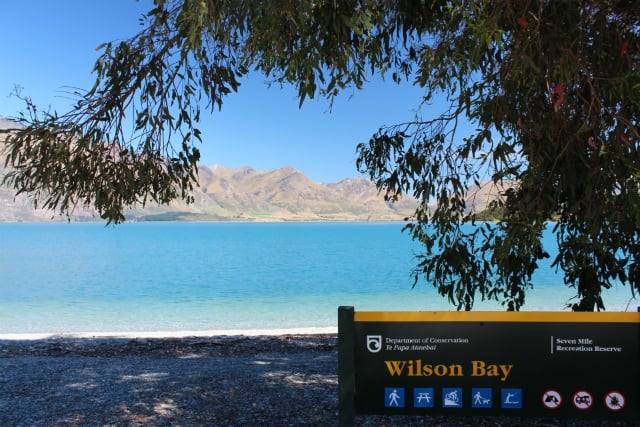 Wilson Bay 10km from Queenstown. A lovely spot to pull over and enjoy. The secluded beach includes a small carpark and amazing views. Get the camera ready.

Mt Crichton Walk 12km from Queenstown. One of the best short walks in the region. The 2 - 3 hour walk through Mt Crichton Scenic Reserve includes beech forest, waterfalls, Sam Summers Hut and impressive Lake Wakatipu views.

Bob's Cove Track 14km from Queenstown. Relaxed and easy walk around a forest and scenic cove to a lookout that rewards you with gorgeous views of Lake Wakatipu and the Remarkables. Along the trail you can also pick up the Historic Bridle Trail, and the 12 Mile Delta track.

Bennetts Bluff Lookout - 24km from Queenstown. This is the place to stop for those Instagram shots, with postcard views of Lake Wakatipu vistas and the mountain backdrop.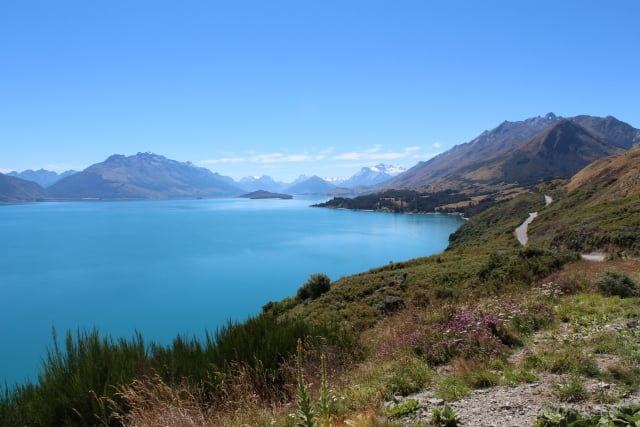 Pigeon Island & Pig Island 37km from Queenstown. Pigeon Island is the largest island on the lake at 170 hectares. There are a couple of walking tracks around the Island and to the summit. Rippled Earth Kayaks offer safari launches from the shores near Glenorchy. A short 45 minute paddle across the lake will take you to a secluded beach on either Pigeon or Pig Island.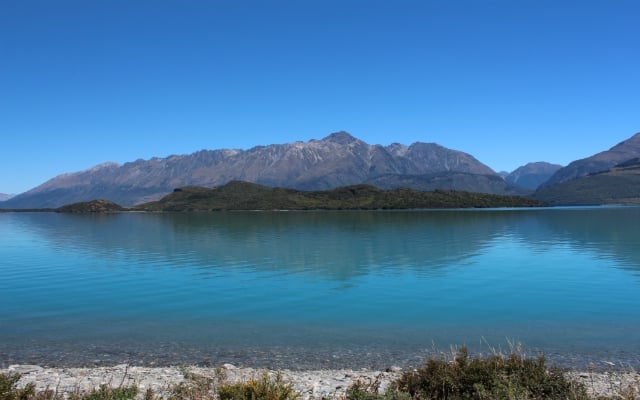 Glenorchy Village

The village of Glenorchy features one main hotel and a couple of cafes to grab lunch or a coffee. From the main car park there is a great Loop Walk which is well worth doing. It won't take long and the views are something else. You can read more in our Glenorchy Loop Walk guide.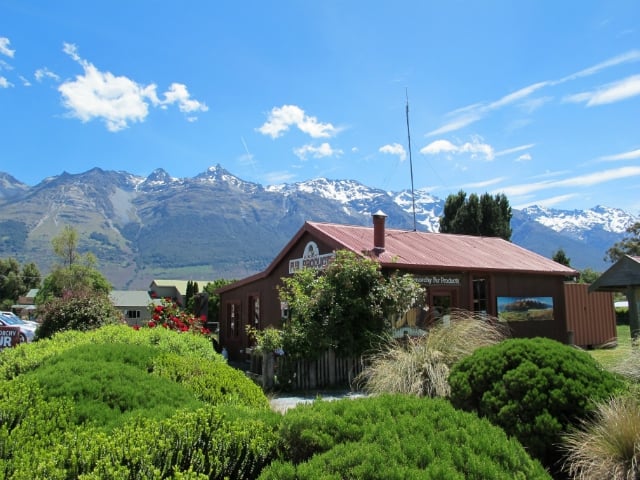 Glenorchy has a campground, a golf course and hosts a number of activities including Ziplining, horseriding, guided walking tours, jetboating, canyoning, skydiving and scenic flights. If you visit in January, you can catch Glenorchy Race Day, a lively Kiwi tradition of amateur horseracing and a great party afterwards.

The best way to get the most out of this amazing landscape is to book a scenic flight or guided tour. Heli Glenorchy offer scenic flights in modern helicopters designed for both small and large groups to travel in comfort with amazing views of Mt Aspiring National Par, Fiordland and the panoramic views over Glenorchy.

The team at Pure Glenorchy will guide you through the stunning scenery of Mt Aspiring World Heritage National Park, the Dart River Valley and Paradise, and visit iconic locations from The Lord of the Rings, The Hobbit, Wolverine & X-Men movies..

A further 26 kilometres from Glenorchy is Kinloch, a good base for walks given its location halfway between the Routeburn Track and the Greenstone and Caples tracks.