Fiordland
Our guide to visiting Milford Sound and Doubtful Sound
In keeping with its individual nature, the name 'Fiordland' was adapted from the Scandinavian word 'fjord', emphasising the area's uniqueness. It is a wild, untamed landscape; nature at its best. A world heritage site on the southwestern tip of the South Island, the majesty of Fiordland's scenery is truly breathtaking and it's no surprise that writers like Kipling were inspired by its beauty.

While here, you can visit Milford Sound and Doubtful Sound; be seduced by the commanding Southern Alps; and marvel at the numerous waterfalls and rich, unyielding rainforest that, all in all, will make you feel like you're in another world. Lovers of the great outdoors will be spoiled for choice in Fiordland. Watch the world go by on a kayaking tour, fly over the snow-capped mountains, or cruise up and down the lakes and fiords. And don't be content to stay above water - try diving below to try and find the rare, black corals unique to the area.

Te Anau is the nearest town to Milford Sound (2 hours drive), and is the obvious place to make 'base camp' while exploring Fiordland. The town has plenty of accommodation, cafes and restaurants, shopping and ATM's. From here, you can catch a coach to Lake Manapouri; the departure point for tours to Doubtful Sound.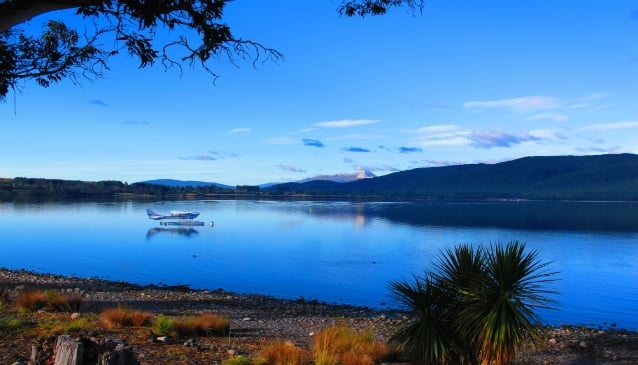 Milford Sound:
Named after the Welsh town of Milford Haven, Milford Sound is often judged to be New Zealand's most popular tourist destination. Deep fiords and sheer cliffs give the place an 'otherworldly' quality and you'll need your camera ready when you see the spectacular Lady Bowen and Stirling waterfalls.

Given the popularity of Milford Sound, there are numerous boat cruise operators that depart from the main wharf. The lunchtime sailings are the busiest with many of the large tour groups arriving at this time. Most of the cruises are between 90 minutes and two hours, featuring guided commentary so you don't miss the waterfalls, dolphins, penguins seals and whales. A popular alternative is to book a guided flight and observe the majestic scenery from above. Most flight operators depart from Queenstown. Read More.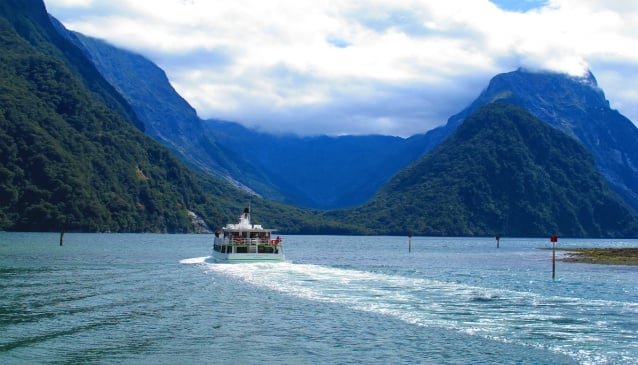 Doubtful Sound:
Named by Captain Cook, who was unsure if entry into the area was possible, Doubtful Sound is larger than it's neighbour, though less accessible. Most areas can only be reached by boat (overnight cruises from Pearl Harbour are an attractive option), but it's worth it to see the rich vegetation, dramatic outcrops, gushing waterfalls and quite stunning landscape.
Doubtful Sound is also home to a 70-strong community of bottlenose dolphins are one of the most southernmost colonies in the world. With fur seals, blue penguins and the occasional killer whale, a trip to Doubtful Sound promises to be a day not to forget. Read More.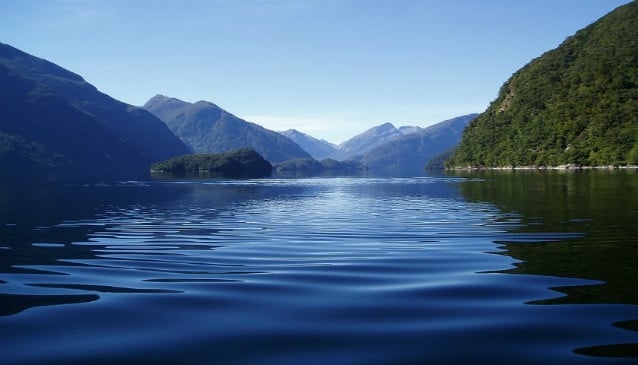 The Great Walks:
Three of New Zealand's designated 'Great Walks', are situated in Fiordland. The Routeburn Track runs roughly from Queenstown to Te Anau (32km) and is popular with day hikers, who like to 'dip in and out' of different legs of the route. The more adventurous can complete the whole track in three days, stopping at designated huts along the way. The Kepler Track is 60km long, circular, starting and finishing at Lake Te Anau, to where shuttle buses run during summer.

The most famous Great Walk is the Milford Track, which stretches from Lake Te Anau to Milford Sound. Because of its popularity, the track is heavily regulated, especially during summer (number of walkers is limited), and independent camping is not permitted. It is advisable to book your place on the Milford Track walk well in advance. All Great Walks can be undertaken either independently or with a guide.

Getting There:
Many visitors will book scheduled coach excursions to Fiordland, usually from Queenstown, although there are also trips that run from Invercargill. Those that opt to drive themselves, usually head for Te Anau or Manapouri, and then book with tour operators to get them to Milford and Doubtful Sounds or the other fjords. Fiordland Scenic flights can be booked from Queenstown and Te Anau.