Doubtful Sound
Exceptionally beautiful, unspoilt network of fiords and natural splendour in Fiordland. Coves, cataracts, cliffs and amazing wildlife await the plucky adventurer. A real lost kingdom.
Doubtful Sound is one of the last undiscovered places on Earth. You'll need to head to Manapouri and hop on one of the boat cruises across the lake, to reach the Sound. Or,you can join one of the organised coach trips that wind their way around the Wilmot Pass, taking you deep into some of the planet's truly unspoilt beauty spots.

You'll discover breathtaking scenery like crashing waterfalls, craggy cliffs, and mountains that touch the sky, as well as incredible and rare flora and fauna. Keep your eye out for whales, fur seals, bottlenose dolphins and the famous black coral of Fiordland.

The Taipari Roa Marine Reserve, close to Elizabeth Island, is home to yellow glass sponges and Fiordland crested penguins, and is also a haven for all of the area's other wildlife.Deep Cove is where you'll see some of the clearest water in the world, a literal life elixir for the creatures and plants that live here. Also in Deep Cove are hundreds of spectacular waterfalls, and lots of small, but perfectly formed islands.
The cove also sources water for the Manapouri Hydroelectric Power Station - the country's largest. It's a real treasure trove of natural wonderment in Doubtful Sound, and the fact that it's so difficult to reach, makes the trip extra special.

Be one of the few people in the world to experience this unique corner of Earth, either on an organised day trip or overnight excursion.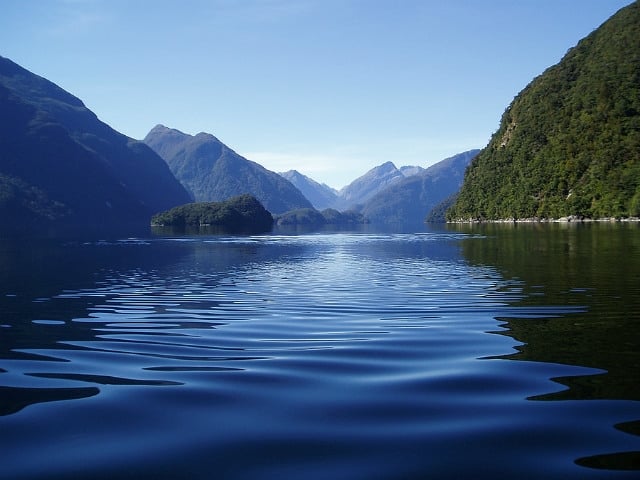 More Info:

Doubtful Sound Cruise Experience
Choosing Between Doubtful Sound or Milford Sound