Tobogganing in Queenstown
Family Fun Sports
The unique landscapes of
Queenstown
, with its steep mountains and snowy terrain, have helped to create a tobogganing culture that reflects the town's adventurous spirit.
While tobogganing may seem like a modern sport, its roots in Queenstown can be traced back to the early days of settlement in the region. In the 1800s, toboggans were used as a form of transportation during the snowy winters. As time passed, locals began to use toboggans for recreational purposes.
Today, the ski resorts of Queenstown offer the opportunity to enjoy tobogganing for the whole family, especially the kids.
Where can you go Tobogganing in Queenstown?
Today, there arew a few options on the ski resorts for visitors and locals to enjoy a spot of tobogganing.
Coronet Peak
- Buy a sightseeing pass and take the gondola ride to the summit of Coronet Peak for spectacular views. Then hire a toboggan and cut loose in the snow play area. Single and double Toboggans are available to hire on the mountain, subject to conditions and availability.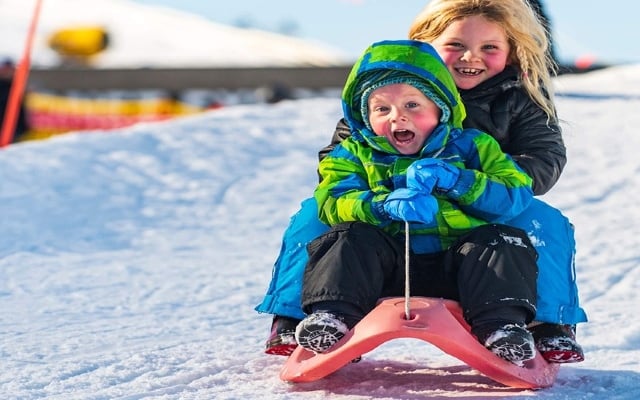 The Remarkables
- Share the smiles as you slide down the Remarkables tobogganing area and play in the snow. Toboggans are available for hire at The Remarkables, subject to conditions and availability. If you already have one, you are welcome to bring it with you. Take note that toboggans can only be used in the allocated toboggan area.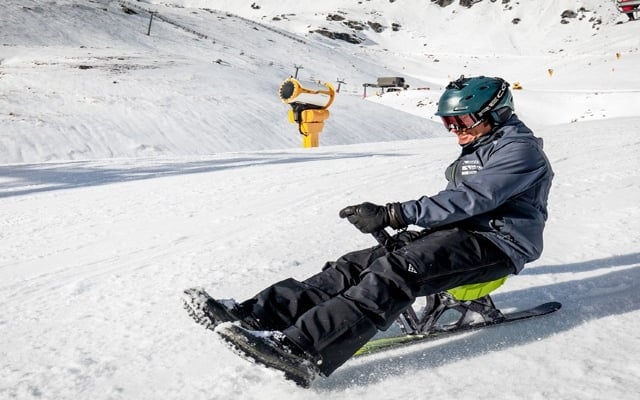 Cardrona
- Around an hour's drive from Queenstown is the family friendly Cardrona Ski Resort. There is only a limited option with small plastic play toboggans only allowed to be used after 4.00pm on the beginner slope and around the base area.
All year Round Tobogganing
You don't have to limit yourself to winter and the snow for Tobogganing
.
Head up the
Skyline Gondola
and enjoy the
Skyline Luge which has become a must-do activity while in Queenstown. Jump in your specialised Luge cart and enjoy a thrilling, gravity fuelled downhill ride.
Located at the top of the Gondola, the purpose-built Luge carts put you in complete control as you take on over 800 metres of banked corners, tunnels and dippers. Take it easy on the Arrow Track or zoom around the curves and over the bumps of the Dart Track, then hop on the chairlift and do it all over again.