Queenstown For Kids
Family Fun Inspiration
Our guide to the best activities for kids in Queenstown
Queenstown is a multi-purpose, multi-faceted tourist destination. Parents shouldn't be put off by the high-octane persona of the town which can, at times, seem as though it is aimed purely at young single people. It's equally as accessible for families with children of all ages.

Here's our guide to the best activites for kids in Queenstown.
Adrenaline Fun For Kids:
You might be forgiven for thinking that the adrenalin activities Queenstown is so famous for are exclusively for adults but this is definitely not the case. Kids are able to bungy, skydive and go white water rafting along with the best of the older generations and quite often, more fearlessly. There are always minimum ages so do check with each provider but this is great news for adventurous families.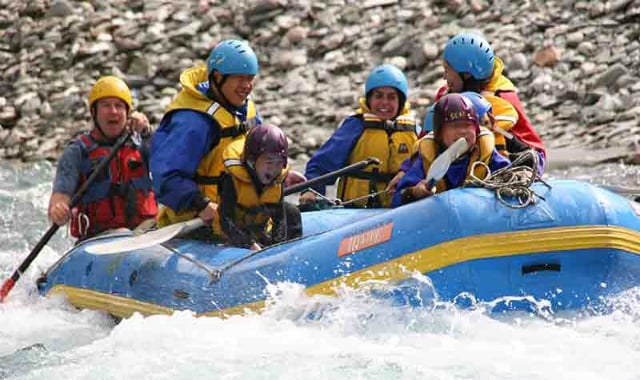 Adventure Fun For Kids:

There are some models of adventure tourism which are aimed at the whole family, as opposed to watching each other jump out of or off something, rather it can be an inclusive experience in which you later share the memories.

Ziptrek Ecotours, Off Road Quad Biking and various jet boating companies provide the thrills of ziplining, white water, powerful machines, and fast speeds in a safety-conscious, family-friendly environment.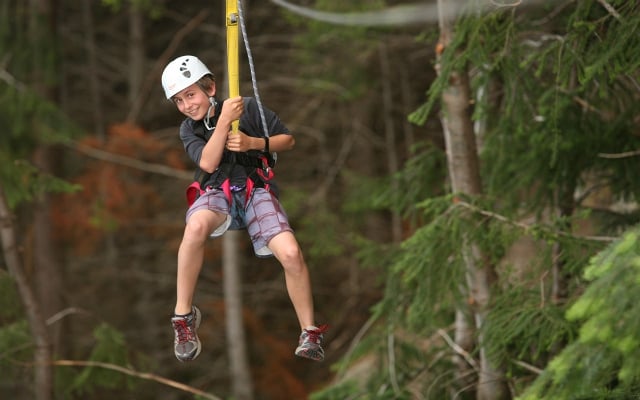 If you're intrigued by the lesser-known sport of river surfing, it takes place on the lush Kawarau River in a stunning tree-lined gorge and involves 'surfing' river waves, riding whirlpools and optional rock jumping. Children over the age of 8 are welcome on Riverboarding trips so the whole family can get physical, get wet and get a real taste of adventure.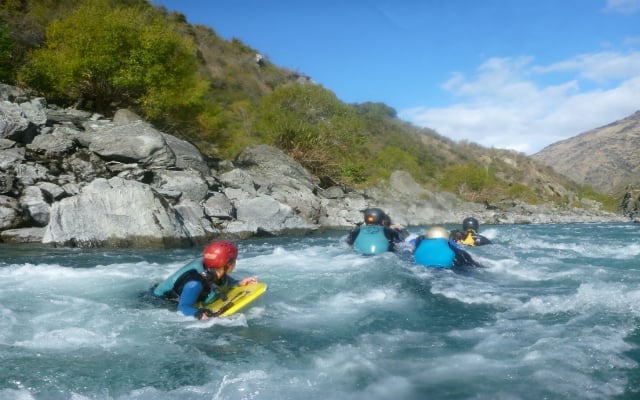 Segway Tour For kids:

If adventure tourism doesn't suit your family's needs, a recommended activity is taking a Segway On Q guided tour. The motorised transporters are fun for kids to operate and as a group you can take a more sedate family experience around the most beautiful parts of Queenstown.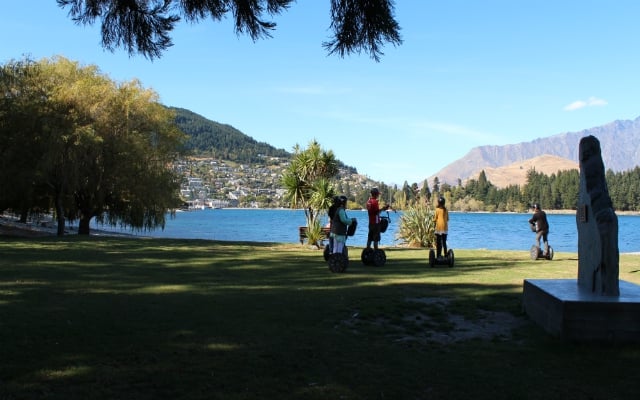 Attractions For Kids:
The Skyline Gondola has the right mix of excitement and scenery for the whole family. Each pod has plenty of viewing space so as you go all the way up you can watch the town get smaller and smaller behind you. At the top there is plenty to see, from the panoramic views to bungy jumping to paragliders taking flight. The Luge is also a fun activity and tends to bring out the big kids in mum and dad.
The Kiwi Birdlife Park is situated right at the foot of the Gondola and provides a wildlife fix for the kids. Under 5s go free or a family pass (2 adults 3 children) is only $95. Conservation shows, Kiwi bird feeding and Tuatara encounters should keep the family busy for several hours.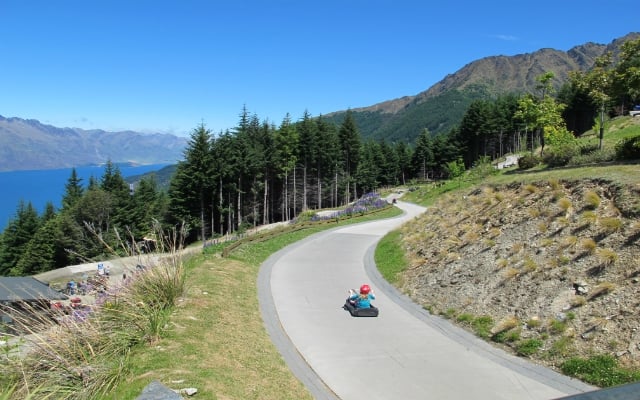 Free Fun For Kids:
Frisbee Golf is completely free (if you don't have your own frisbees you can hire these from outdoors shops or check with your hotel/backpackers to see if they have some you can borrow) and it takes place in Queenstown Gardens. Get competitive with each other and see who can score the highest as you enjoy the fresh air, stunning views and each other's company.
The numerous walking tracks of Queenstown should satisfy active families with unrivalled opportunities to get out into the great outdoors for absolutely free. Infants can go in hiking backpacks which can be hired from many of the outdoors shops on Shotover Street.
If your children are too big to go on your back but too small to tackle the tougher terrain, there are plenty of short walks under an hour around Queenstown Gardens, on the Frankton Track and along the way to Glenorchy or in Arrowtown. Kids will take great pleasure in skimming stones across the lake, exploring the many jetties or scrambling up rocks.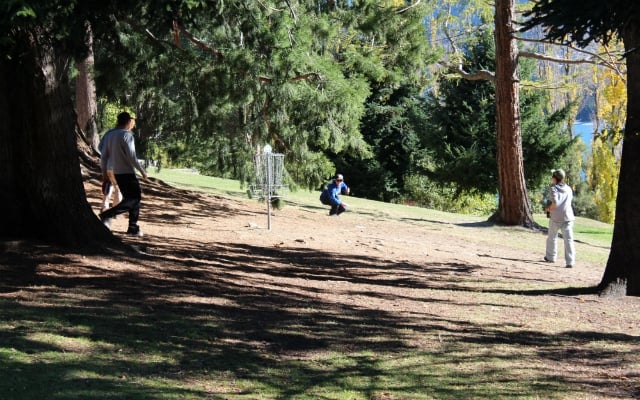 Festival Fun For Kids:
The Winter Festival is a great time to experience Queenstown in the winter. A large portion of your Winter Festival experience will be about spectating, so wrap the kids up warm, treat them to a hot chocolate and share in their delight.

The opening night's fireworks are a reliable recurring fixture and are sure to dazzle the wee ones with the oomph and splendour you might expect. Other regular events include the Day on the Bay when madcap locals take part in Birdman displays and various races. Combining skiing or snowboarding with the Winter Festival is an active and exciting family holiday.

So, if you're a young family coming to Queenstown, you'll discover that the area really is one big natural playground.