The Quieter Side To Queenstown
Inspiration Retreats & Relaxation
Our guide to the more relaxing activities on offer in Queenstown
There is no disputing that Queenstown is the adventure capital of New Zealand, but you should not let that put you off visiting the southern town even if adventure sports are not really your thing.

I'm no adrenaline junkie, but during my time living on the South Island, I spent many happy holidays in Queenstown without ever throwing myself off a bridge attached to a piece of elastic. In between the bungy ropes, canyon swings and jet boats, Queenstown has many other quieter attractions on land and on the water.

If you want to get on the water, but do not fancy the speed of the jet boats, then take a trip on one of the cruise ships on Lake Wakatipu. A trip on the TSS Earnslaw will take you back to the stately days of steam travel with a range of packages available depending on your schedule. The shortest trip is around an hour and a half offering time to enjoy the scenery and explore the boat including the engine rooms.

If you have more time, take a longer excursion and cruise to Walter Peak High Country farm on the far side of the lake. Here you can tour the farm and see the animals and take high tea on the homestead veranda. A BBQ Lunch and horse treks are optional extras to extend your visit. For a more refined lunch try Million Dollar Cruise's lunch cruise which features a scenic boat ride and lunch at the luxury Hilton hotel's lakeside restaurant.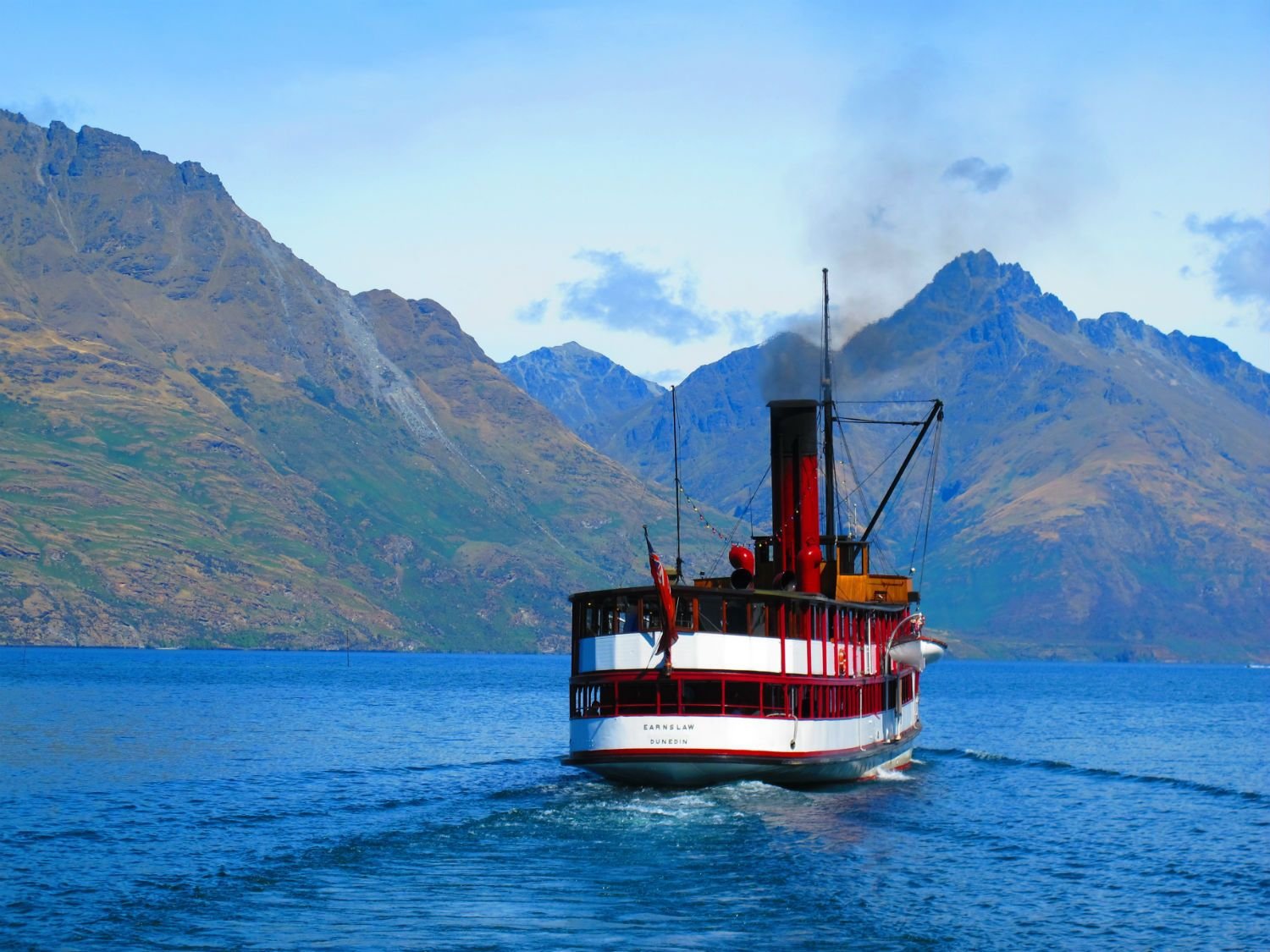 Back on dry land, take time to explore some of Queenstown's great walking options. For gentle strolls head along the lakefront or into the beautiful gardens. It is worth stretching your muscles a little here to have a game of Frisbee golf. Rules, scorecards, and Frisbees are available at most local sports shops.
If you prefer golf in the more traditional format, then Queenstown has several courses to choose from, including the prestigious The Hills Golf Club, five-star facilities at Millbrook and Jack's Point and stunning scenery at Kelvin Heights. All are open to non-members, but it pays to enquire in advance.
For a more strenuous walk, there are several longer routes such as the Fernhill One Mile Track or the Jack's Point Track. You could also try the Queenstown Hill Walk which takes around three hours return and offers wonderful views from the top, but if that sounds a bit too much like hard work, then glide your way up the hill instead with a trip on the gondola, a short walk from the town centre. The gondola will take you 450 metres above the town to the Skyline complex. Here you can take in the 220-degree view, go for a walk or enjoy a meal at the restaurant.
Do not forget to take some time to wander around central Queenstown. There are plenty of bars and cafes to choose from for a quick refreshment stop or a lingering afternoon in the sun and the Remarkable Sweet Shop in Beach Street is heaven for people with a sweet tooth, with everything from Kiwi icons such as jet planes to imported English and American treats.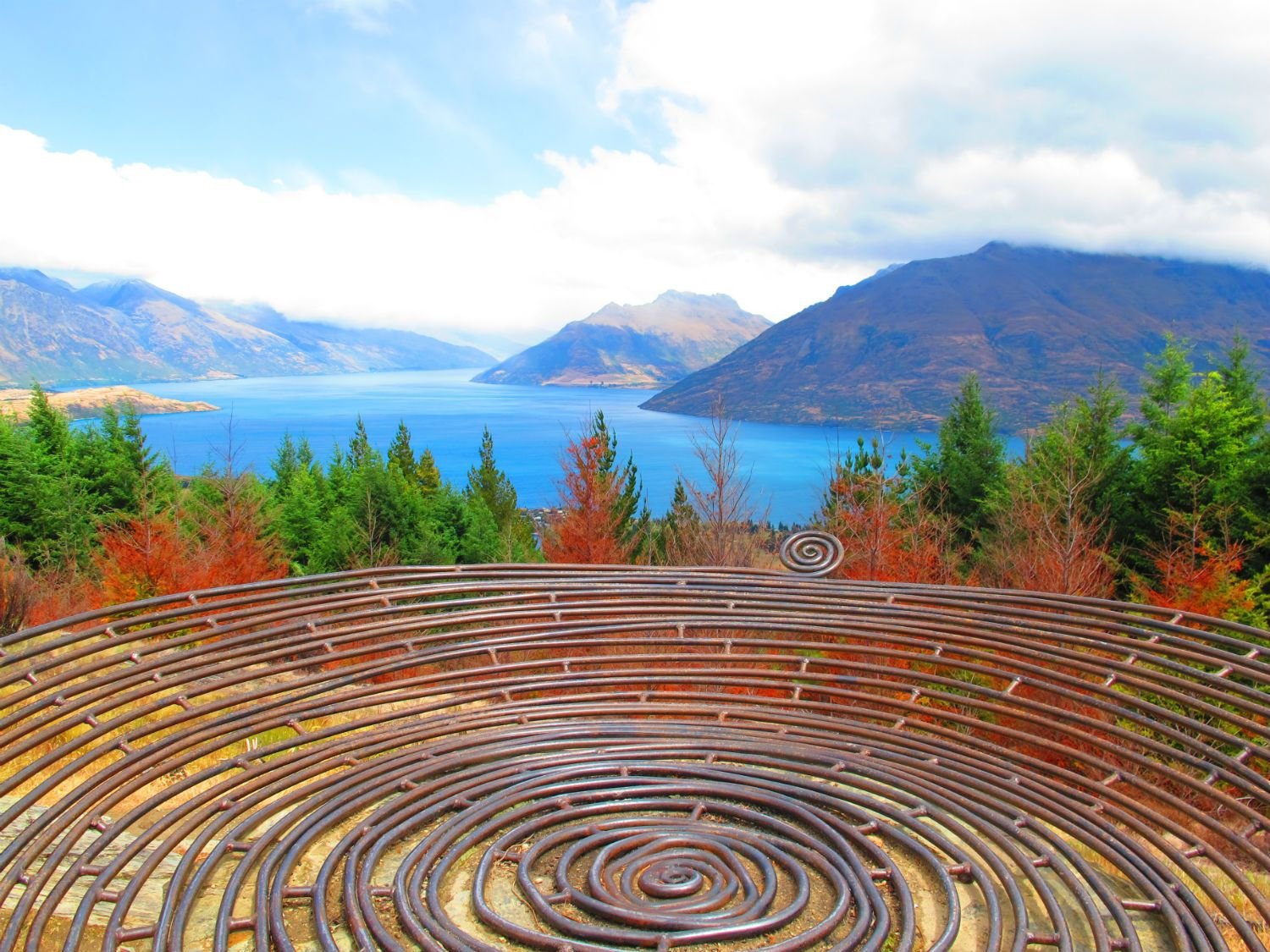 At the end of a busy day, unwind at the Onsen hot pools. Located at Arthurs Point, each private pool has a retractable wall that opens to reveal magnificent views of the Lower Shotover River. The views combined with the luxurious surroundings make the pools a perfect way to relax before going to dinner at one of Queenstown's many restaurants.
Unsurprisingly, many of the best restaurants are situated on the Steamer Wharf waterfront area where seafood is a speciality. Along with seafood, there are italian, thai, pub and steak options, most enjoying amazing lakeside views.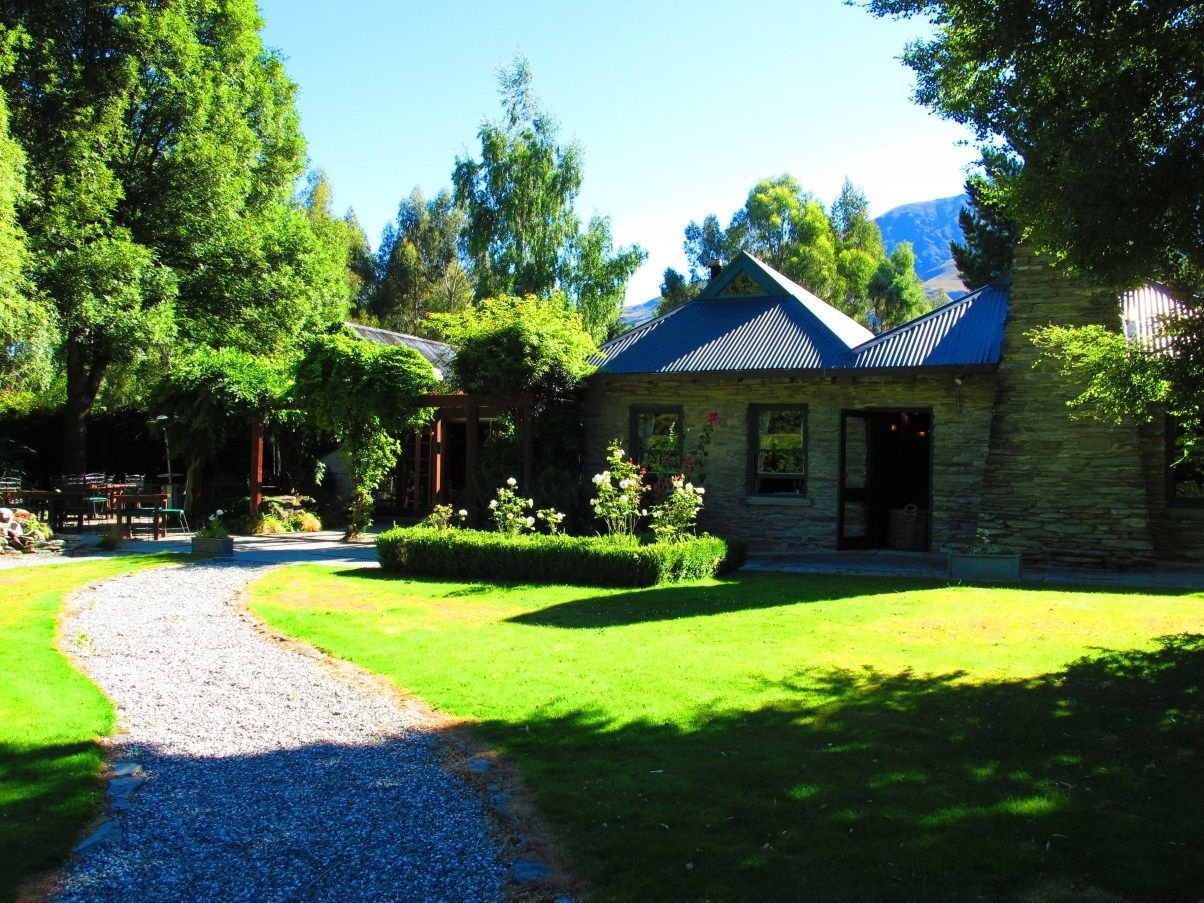 The wider area
If you are staying in Queenstown for a few days, then take time to explore the wider area as well as the town itself. Wine lovers will find much to interest them with several wineries in Cromwell, Bannockburn, and the Gibbston Valley, which are all within easy driving distance of Queenstown. Many offer tasting, vineyard tours, and food. Be sure to stop at Gibbston Valley Winery and visit their wine cave, an underground wine storage facility blasted from the surrounding mountains.
Glenorchy is about an hour's drive from central Queenstown and is the perfect place to get away from the hustle and bustle of daily life. Do some walking, take some photographs, or simply soak up the scenery. Do not forget to stop and get out of your vehicle at Bennett's Bluff on the way to admire the view.
Another short drive will take you to Arrowtown, a former gold mining town that now combines quaint history with modern culture. Enjoy a coffee in one of the many cafes, explore the walking and cycling tracks, learn about life in a gold town at the Lakes District Museum, and even try your hand at gold panning in the Arrow River. On a rainy day, catch a movie at Dorothy Browns Boutique movie theatre with its chandeliers and Chinese silk ceiling.
One good way to see the surrounding area if you are short on time is on a scenic flight. As well as giving you a bird's eye view of the area, these trips also allow you to see more in a short space of time than you would by driving. Options include Air Milford's flights to the picturesque Milford Sound and Helicopter Line who can fly you around the town, land you on a peak in the Remarkables, or take you further to see glaciers.
For a more hands-on experience, take the Crown Range road to Wanaka where, at U-Fly, you can have a go at flying the plane yourself. Take care on the Crown Range road's hairpin bends and stop for a drink at the historic Cardrona Hotel on the way.
Queenstown will never be the quietest destination in New Zealand, but do not be too hasty to cross it off your itinerary just because you do not like adventure sports because there is plenty to interest even the more sedate tourist.