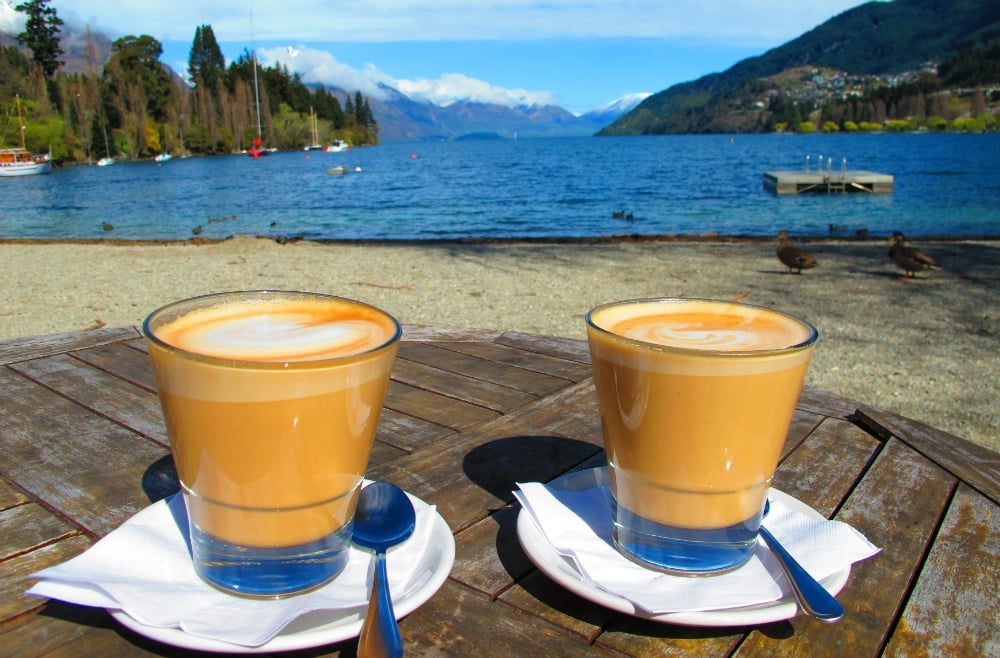 Our Top 5 Queenstown Cafes
Food & Drink Hot List
I'm not going to claim 'my top 5' are the best cafes in Queenstown but they are my favourite cafes
Queenstown
has its fair share of
cafes
to enjoy, so it's often a subjective view as to which are the best cafes to check out. So, I'm not going to claim 'my top 5' are the best cafes but will claim that they are my favourite cafes that I've enjoyed over the years. Ambience, location and as Twin Peaks' Agent Cooper would remark 'a damn fine cup of coffee', all contribute to my choices.
Top 5 Queenstown Cafes:
1. Left Bank Café
Tucked away on Duke Street,
The Left Bank Café
was first on my list of favourites. Maybe it's the French styled brasserie that reminds me of my time living in Paris, or that is feels far removed from the hustle and bustle of Queenstown. Most likely because it's an opportunity to enjoy great coffee accompanied by delicious pastries and a chic interior. A hidden gem.
Location: 8 Duke Street.
2. The Bathhouse
The Bath House
is the café to go when the sun's out to just sit back and soak up the amazing Queenstown scenery. With a prime position on the beach, pick a table outside overlooking
Lake Wakatipu
and take in the views. I usually order one of their tasty scones to accompany my coffee, but there's plenty on offer on their breakfast, lunch and dinner menus.
Location: 38 Marine Parade
3. The Boat Shed
The Boat Shed cafe is a short drive from the town centre and situated right by the lake in
Frankton
Marina. The building dates back to the late 1800's in the restored, New Zealand Railways Shipping Office. If you're heading from the
airport
into town, it's on your left by Mantra Marina Apartments. The cafe is more of a locals' hang out given its location, but well worth the effort. The reason it's on my list is simple – the 'Boat Shed Mixed Grill' to set up the day or, recover from the night before.
Location: 874 Frankton Road.
4. Patagonia Chocolates
This is the 'sweet spot' on the list.
Patagonia Chocolates
is a popular with tourists who flock here to sample the ice cream, fresh hot churros and chocolates that always leave you wanting more. It also enjoys an enviable location right on the waterfront. Backpackers will often be catching up with friends and family online, making use of the free Wi-Fi. Buskers congregate nearby for the 'live music' while you sit back and tuck into your sweet treats and coffee and enjoy those postcard views.
Location: 50 Beach Street
5. VuDu Café & larder
Although the café does great cooked breakfasts, I come here for the counter food when I'm after something a bit lighter. It can get very busy here which is the only drawback. Still, the customer turnaround is quick so tables usually free up in no time. A handy location right in the centre of town, it's a cliché but there really is 'something for everyone' on the menu.
Location: 16 Rees Street
Photo Credits:
Vudu Cafe & Larder -
Pretty Hungry
The Boat Shed
: The Boat Shed Cafe