Queenstown Accommodation Guide
Our guide to the main areas where you'll find accommodation in Queenstown
Queenstown accommodation suits both ends of the budget scale. With the adventure activities that have put Queenstown on the world map, there are plenty of backpacker options which are conveniently located around the town centre.
The growing popularity of Queenstown as a premier golf resort coupled with the close proximity to a number of internationally revered Pinot Noir wine growing regions, ensures the luxury end of the market is well catered for. Along with a couple of the larger chain hotels, there are a number of small luxury boutique hotels and apartment style hotels that take full advantage of the iconic lake and mountain views.
Our 'Queenstown Accomodation Guide' provides a quick overview of the main areas to stay in Queenstown. For more information refer to our main accommodation category.
Lake Esplanade Road:
There are a good choice of luxury apartment, budget apartment, hotel and backpacker options along Lake Esplanade Road. Overlooking St Omer Park and Lake Wakatipu, this quieter area enjoys lake and mountain views and is conveniently located a short walk from the buzz of Queenstown.

The walk along Lake Esplanade Road leads to the restaurants of Steamer Wharf and the jetboat operators on the waterfront. If you have a car, head the other way for a spectacular scenic drive towards Glenorchy. Just 10 minutes into this drive, a signposted road leads onto Moke Lake, a 'hidden gem' in Queenstown which is great for walks and biking.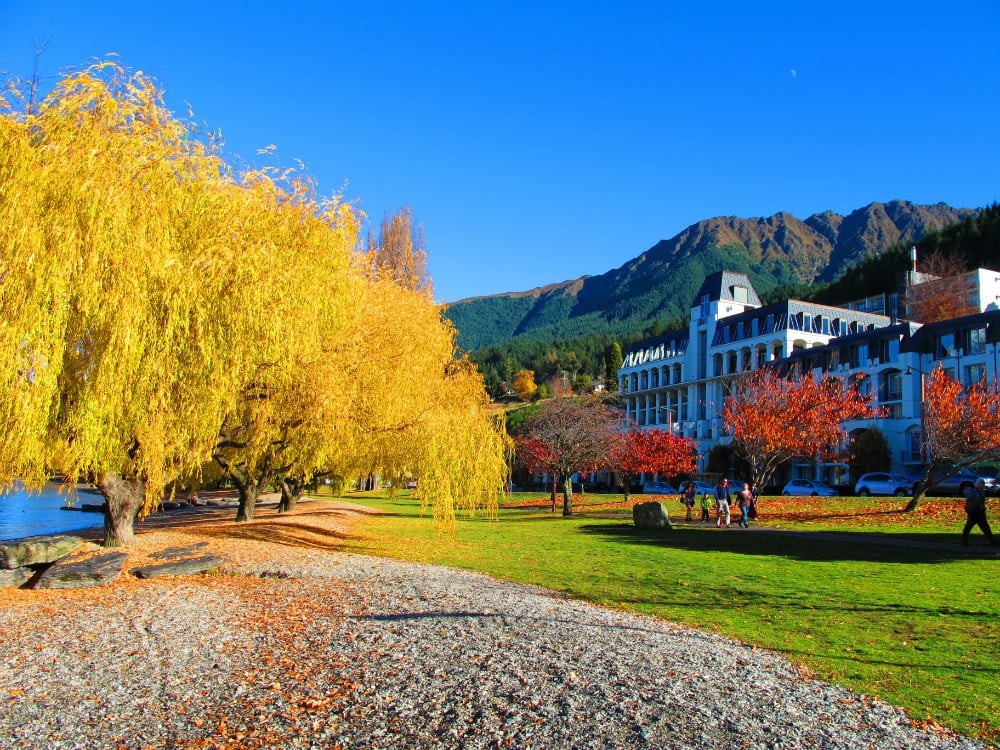 Downtown Queenstown:
The compact nature of Queenstown means that any accommodation in the centre is within easy reach of all the shops, bars and restaurants. Church Street has a couple of mid-range budget and backpacker options that overlook Lake Wakatipu. Shotover Street includes a couple of backpacker hostels and features many of the outdoor clothing, bike and ski rental shops.

A holiday park and luxury boutique hotel can be found on Brecon Street, with the convenience of being a short walk to the Skyline Gondola and the family friendly Kiwi Birdlife Park. The lower end of Frankton Road that includes Coronation Drive, Stanley Street and Melbourne Street provides easy access into the heart of Queenstown and is ideal if you don't have a car. All the accommodation that line these streets are just a couple of minutes walk from the centre.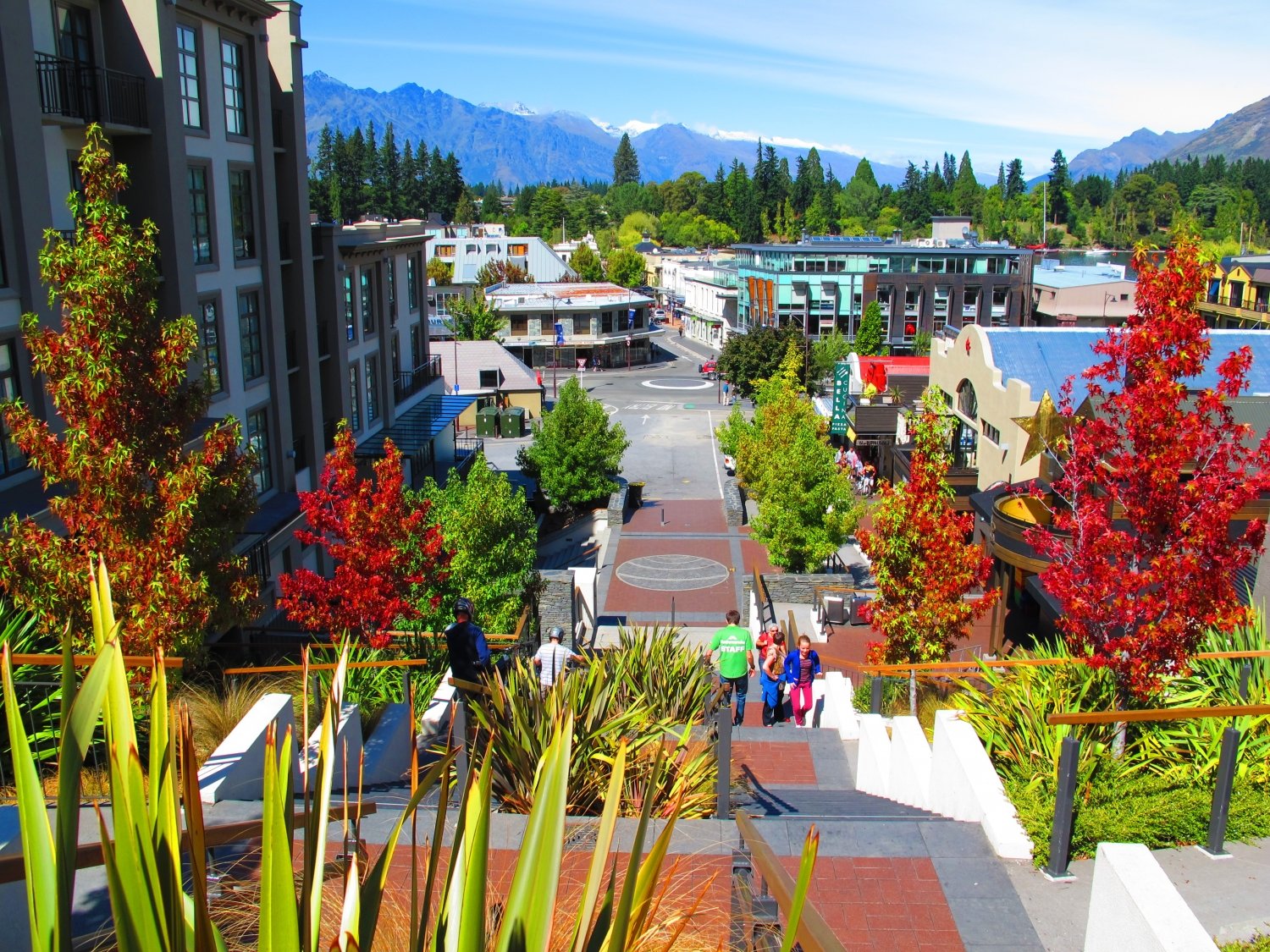 Frankton Road:
Frankton Road is the main road in and out of Queenstown and the road that connects the airport with the downtown area. The road is lined with accommodation with many offering luxury self-catered apartments with balconies to enjoy the views of Lake Wakatipu and the Remarkables mountains.

A pathway into town provides a scenic walk alongside the lake, around Queenstown Gardens and onto Marine Parade and beach area. Frankton includes the Remarkables Retail Park with plenty of shops and the main supermarket. It's also home to the airport, scenic flight operators and many car rental operators.

Driving past Frankton onto State Highway 6 takes you to Lake Hayes, the historic former gold mining town of Arrowtown, the famous AJ Hackett Kawarau Bridge Bungy and onto the wine valley of Gibbston. There is a regular bus service between Frankton and Queenstown.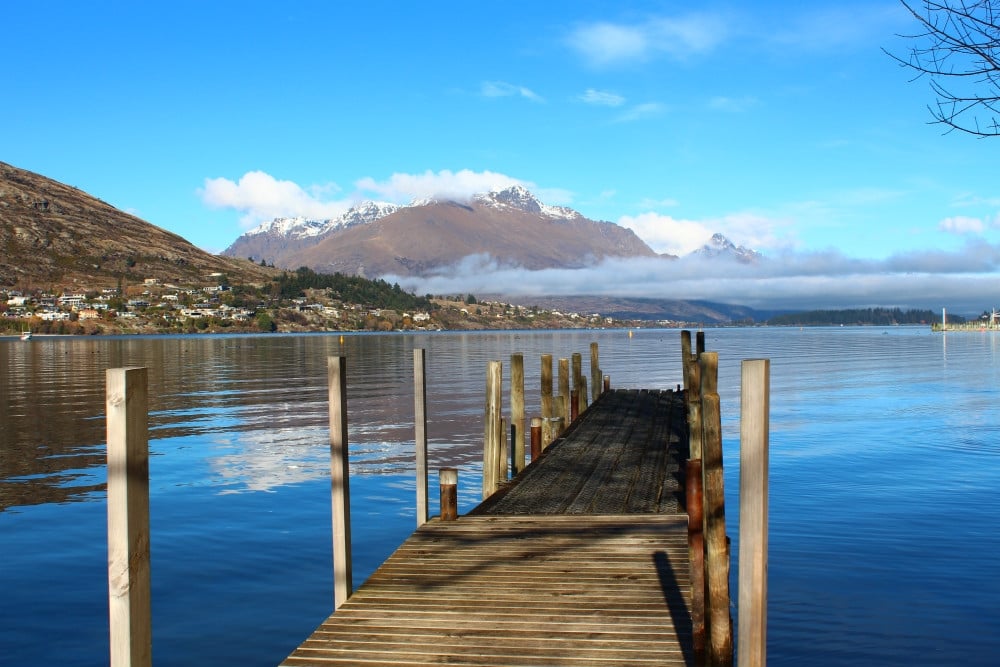 Arthur's Point:

A quiet and secluded location, Arthur's Point is well postioned for skiers with the dramatic Coronet Peak Resort close by. Arthur's Point overlooks Shotover River, with the base of the Shotover Jet just a few minutes walk away. It's less than 10 minutes drive along Arthur's Point Road and Gorge Road into downtown Queenstown.

Buses operate on a regular basis from early morning to late afternoon to Queenstown. Driving the opposite way along Malaghans Road leads to the premier golf resort of Millbrook and the popular Arrowtown with its gold mining history and Wild West frontier town feel.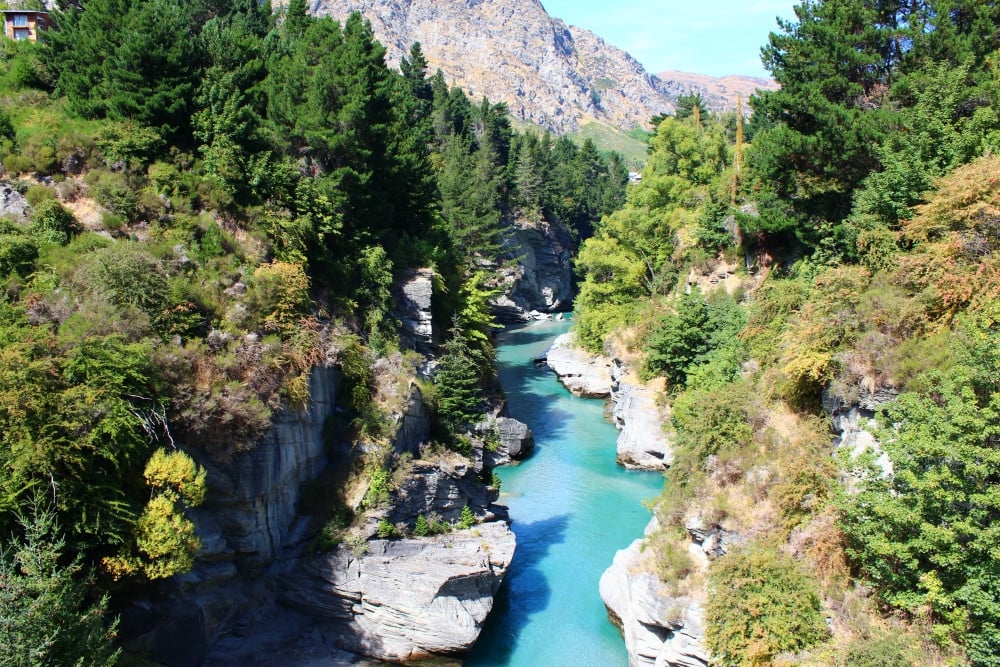 Fernhill:
Fernhill is primarily a residential area although there are a couple of large hotels present. It's a good 30 minute walk into town with a steep hill to negotiate so best if you have a car or are happy to take the local bus. If you have your own transport, Fernhill is a good location to get away from the hustle and bustle of Queenstown and enjoy the scenic drive to Glenorchy, home of several walks including the Routeburn Track - one of New Zealand's great walks.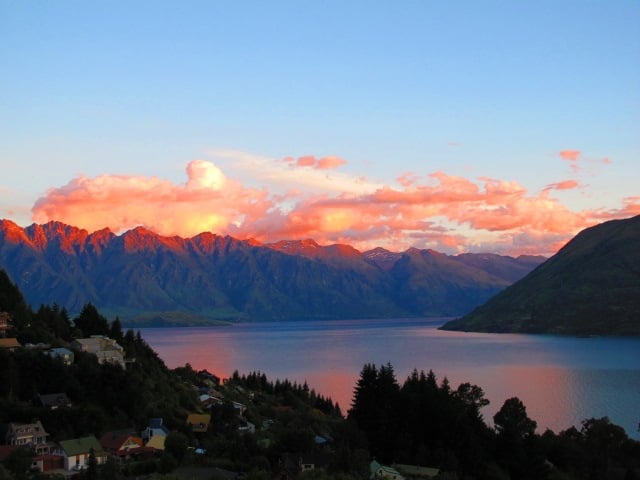 Arrowtown:
Approximately 15 minutes drive (20 kilometres) northwest of Queenstown, Arrowtown is a fomer gold mining town that took advantage of the riches provided by Arrow River. This quaint town resembles a set from a classic western movie and is a popular spot for tourists. Much of the accommodation options consist of B&B, luxury lodges and small motels.

The prestigious Millbrook Golf Resort is close by and a good spot for a coffee if you don't fancy a round. The locals are more likely to be seen enjoying the Arrowtown course which is open to the public. The town itself has plenty of cafes, restaurants and and enough gift shops to keep your wallet busy. The Lakes District Museum & Gallery and The Arrowtown Chinese Settlement are well worth a visit to get a fascinating historical insight of the town.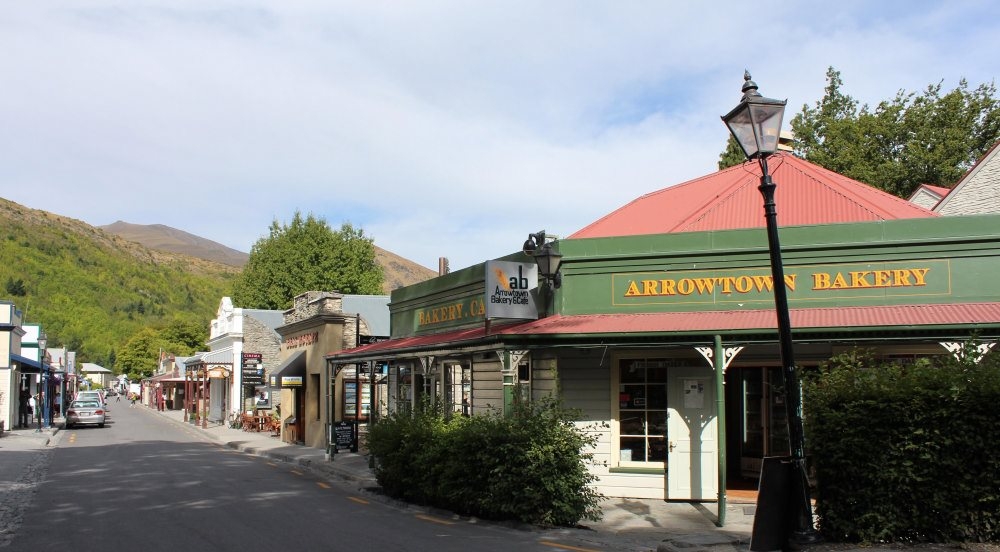 Holiday Rentals:
Another option for visitors is to book a holiday rental. It's a good option for those looking for the comfort and privacy of their own place during their holiday. Relax it's Done offers luxury accommodation for rent throughout Queenstown, all conveniently located in or close to the town centre and just a short drive from the area's ski fields for winter holidays.