Queenstown on a Budget
Our tips for those travelling on a budget
With so many attractions and activities on offer Queenstown is an easy place to empty your wallet. Here is some insider knowledge and tips for those travelling on a budget.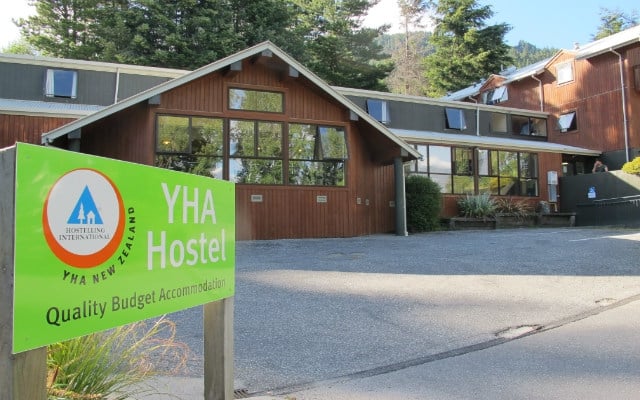 Budget Accommodation:
The most obvious choice for budget accommodation is backpacker hostels. Queenstown has a big range of affordable places to stay and room options vary from dorms (sharing with anything from 5 others to 9 others), to shares (usually just 2 or 3 others) to your own private rooms: singles, doubles, twins and triples. The standard of backpacker accommodation has risen over the last few years and many people opt for hostels instead of motels and cheap hotels.
Due to the improved standard, many backpackers hostels are now known as "flashpackers" and this means that dorm rooms could have anything from an ensuite, to hair straighteners, to flatscreen TVs or even a fridge. Freebies often apply at backpackers hostels as well as flashpackers: Wifi, Tea & Coffee, DVDs, phone calls, and more.
BBH 'annual' membership will save the cardholder a few dollars per night in BBH hostels. There are twelve BBH hostels in Queenstown with one more in Arrowtown and three in Wanaka. Check out www.bbh.co.nz to find out about becoming a BBH member.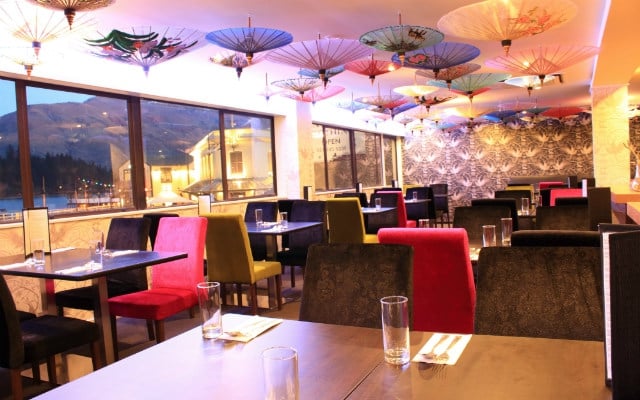 Budget Eating:
Lunch deals are on offer in many pubs and restaurants. If you want to do your own cooking there are supermarkets on Gorge Road, close to the town centre, and further out in Frankton at the 'Remarkables Retail Park' and the 'Five Mile Shopping Centre'. Check our guide to supermarkets for more details.

Budget Drinking:

The fierce competition of so many bars, pubs and clubs in Queenstown has led to an increase in value and special offers for the budget-conscious drinker.

1876 Bar and Restaurant offers year-round drinks specials and is double the value for its fab sun-deck and lively atmosphere. The Pig & Whistle Pub serves real pints and is reasonably priced with several specials and live music on each week. Cowboys even offers free pizza with drinks from late afternoon to early evening. It is quite possible to do a tour of the happy hours around Queenstown and not pay full price for a drink.

Check our 'Happy Hour Guide' for full details of all the best deals on offer with time and locations.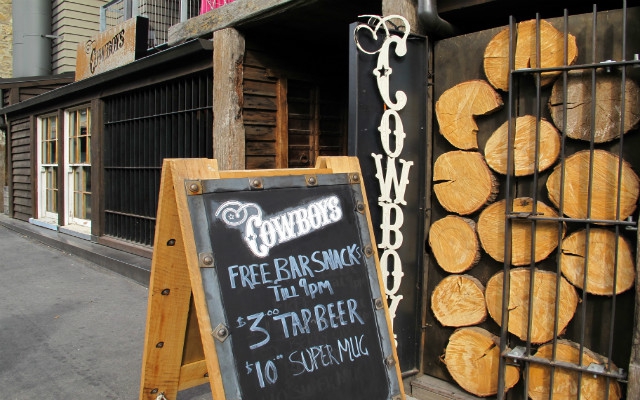 Budget Travel:

You can travel anywhere within the Queentown bus network for just $2 with a GoCard. The card can be purchased from the bus driver, at Queenstown Airport or at O'Connell's Mall kiosk for $5. Read our 'Buses Guide' for more details. Without a GoCard you can pay with cash but it's $5 per trip for an adult. For trips paid in cash that start or end at the airport, it's $10.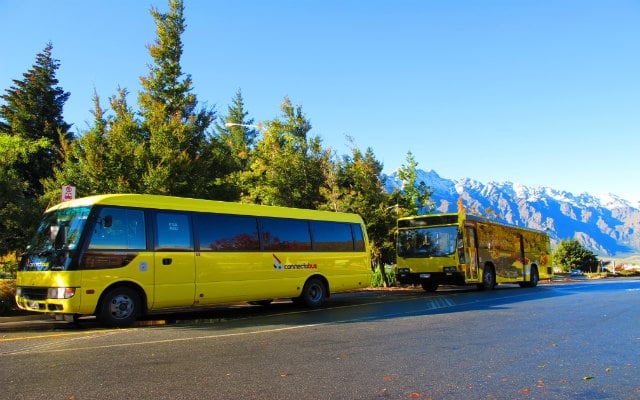 Budget Things To Do:
Despite Queenstown being a spending black hole for some travellers, the more research you do, the more able you are to make savings. There are things to do for under $25 and there is even free stuff, yes free stuff!

Simply enjoying the region's parks and gardens cost nothing while Queenstown Gardens is home to a 18 hole disc golf course - all you need is a frisbee. Staying within the gardens, a game of bowls costs just $10. There are plenty of walking trails that offer spectacular views including Queenstown Hill that's accessed from the town centre. For more ideas, check our 'Queenstown Free Things To Do Guide'.