Queenstown Free Things To Do
Our top 10 things to do in Queenstown for free
With a well earned reputation for adventure, it's very easy to burn through your budget in with a huge choice of thrilling activities. However, there are still a number of options for low budget activities and things to do for free!

Our 'Queenstown Free Things To Do Guide' is our picks to help you enjoy yourself without impacting the budget.

1. Queenstown Gardens

Queenstown Gardens are a quiet oasis from the hustle and bustle of Queenstown. The pristine gardens offer the chance to relax and admire a wide variety of trees and plants, a beautiful rose garden and the large water feature. The gardens also include a couple of significant memorials, the local bowling club and tennis club. Another reason to visit is to play the 18 hole disc golf course, our next free activity. More Info.
Location: Park Street.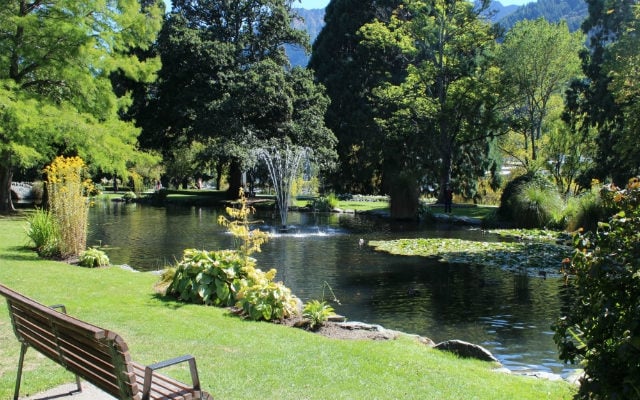 2. Queenstown Disc Golf
The only cost involved in this activity is the purchase of a frisbee. Head to Queenstown Gardens armed with your frisbee and master an 18 hole disc golf course. Metal baskets act as the holes with 'pars' offered for each hole and tees adding to the experience. It's a fun way to spend a few hours and great way to enjoy the beauty of Queenstown Gardens. Frisbees can be purchased from many outdoor shops in the town centre.
Location: Queenstown Gardens, Park Street.

3. Queenstown Bike Trail
The Queenstown Trail is a 100 kilometre route through stunning landscapes, historic landmarks, art galleries, wineries and more. The trail is a great way to combine exercise with sampling the region's food, wine, architecture and art along the way. You can even interrupt your bike ride for a quick bungy jump!

The main attraction for cyclists is the continuous beautiful views that will live long in the memory. The trail is open seven days a week and completely free to ride. There are various sections, leaving you the choice to do as much or as little as you like. More Info.
Location: Various sections to ride.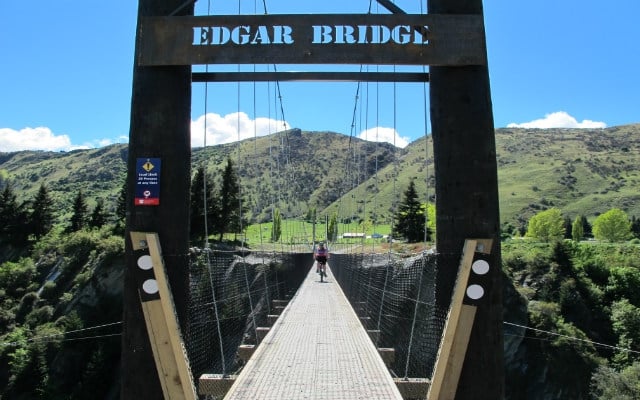 4. Arrowtown Chinese Settlement
Situated 20 minutes drive from Queenstown and located in the historic gold mining town of Arrowtown, the Arrowtown Chinese Settlement is a recreation (some of it is original and restored) of the Chinese-occupied area of Arrowtown during the gold rush era of the 19th century. The settlement is a historic reminder of the 'forgotten' community, and the contribution they made to Arrowtown's fortunes. More Info.
Location: Buckingham Street.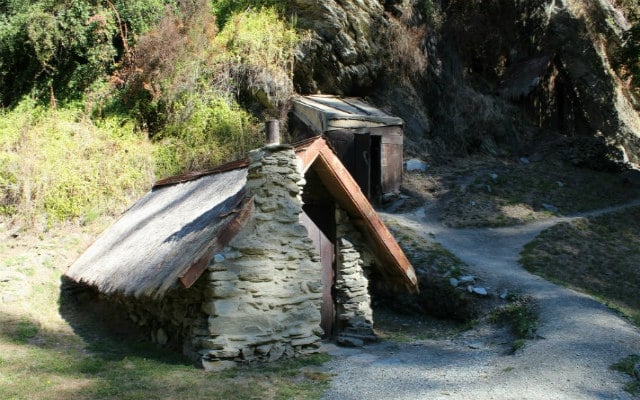 5. Queenstown Hill Walk
The convenient starting point from the town centre, make this walk a convenient option for visitors to Queenstown. The ascent is steep but rewarding with stunning panoramic views of Lake Wakatipu, Coronet Peak, Lake Hayes and the Crown Range. Allow three hours to reach the summit and return. More info on free walks.
Location: Belfast Street in Queenstown.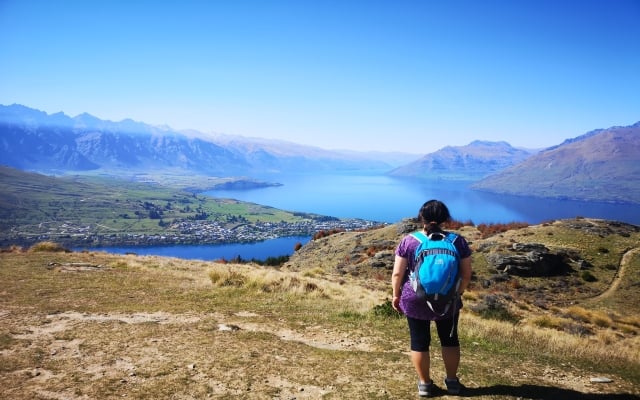 6. Moke Lake
An off the beaten track spot that's well worth a visit. Heading along the road to Glenorchy, Moke Lake is a short 10 minute drive from Queenstown. The picturesque lake setting is framed by dramatic mountains and is a favourite spot for 'locals in the know' for cycling, walking and camping. Try the Moke Lake Loop Track, a two hour walk which loops around the lake. More Info.
Location: Moke Lake Road.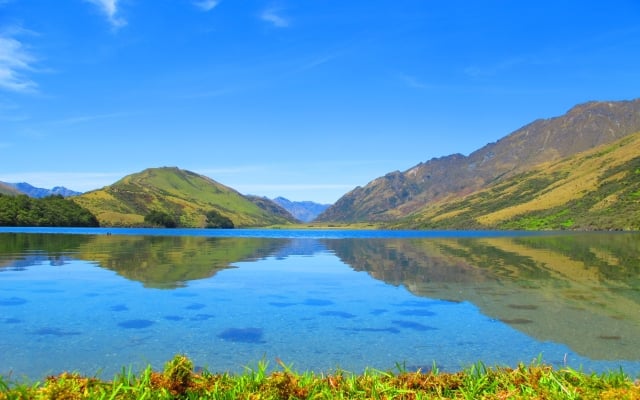 7. Lake Hayes
A brief 15 minute drive along State Highway 6 leads you to the stunning setting of Lake Hayes. The calm waters reflects the eye-catching mountain peaks, offering a perfect spot for cycling and walking. During the warmer spring and summer months, it's a popular pot for picnics and dips in the lakes. A loop track around the lake is a great two to three walk to enjoy the incredible scenery. More Info.
Location: Off State Highway 6, Lake Hayes.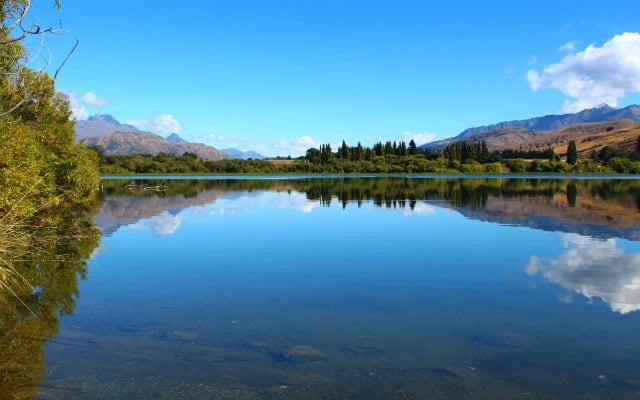 8. Arrowtown:
20 minutes from Queenstown, Arrowtown resembles a Wild West frontier town with pretty, colonnaded shop fronts, ornate cornicing and a real 'gold fever' feel. There are plenty of quality clothing and gift shops for tourists, along with a good choice of cafes and restaurants to soak up the atmosphere.

The Lakes District Museum & Gallery is worth a visit along with the Chinese Settlement, a free attraction that's a historic reminder of the role Chinese settlers played during the gold rush era. More Info.
Location: Drive via Arthur's Point or SH-6 at Arrow Junction.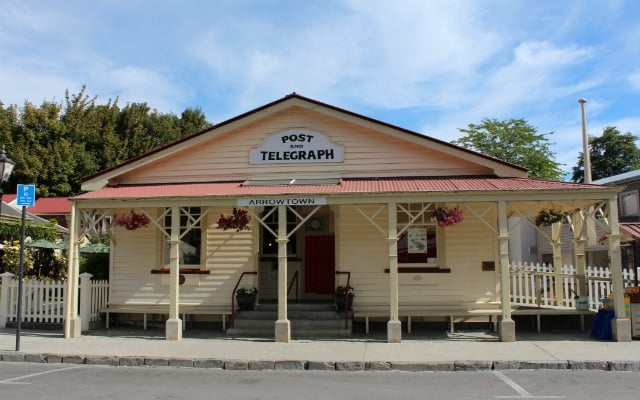 9. Ben Lomond Summit
From the top of the Skyline Gondola station, the Ben Lomond Summit trek is a challenging, yet rewarding hike. The summit commands incredible 360 views of Lake Wakatipu and the Remarkables. It's a 6 - 8 hour return hike from the Gondola Station and a steep ascent so be prepared with suitable footware and layered clothing.
Location: Top of Skyline Gondola.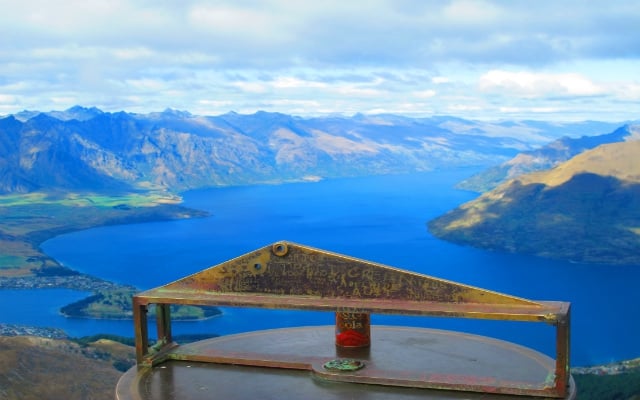 10. Glenorchy
The drive to Glenorchy is one of the great scenic drives in New Zealand. Situated at the top of Lake Wakatipu, 46km north of Queenstown, the small town is surrounded by the spectacular Humboldt and Richardson Mountain Ranges. Glenorchy is a gateway to explore Fiordland and Mount Aspiring National Parks, as well as the Rees and Routeburn Valleys.

Film buffs are drawn to Paradise, just north of Glenorchy, which was used in Peter Jackson's film 'The Two Towers'. There are numerous tramping tracks around Glenorchy, for both casual and serious walkers. The Glenorchy Walkway is a good start, a one hour loop walk. More Info.
Location: Glenorchy, 45km north of Queenstown.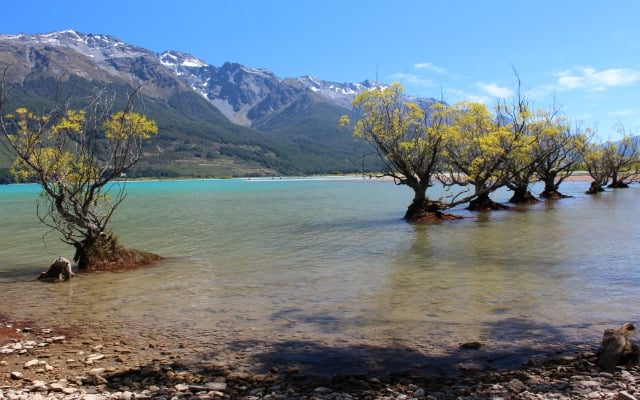 More Ideas:
For more inspiration, have a look at our 'Queenstown Picnic Location' guide for the very best spots to enjoy a picnic in and around Queenstown. While our 'Queenstown On A Budget' guide offers suggestions on low cost activities to enjoy.