Wanaka
Our guide to the smaller resort of Wanaka, less than an hour's drive from Queenstown
Lake Wanaka lies in the heart of the Otago Lakes region and, at 300m above sea level, is New Zealand's fourth largest lake and the gateway to the West Coast glacier region and Mount Aspiring National Park.

The area is a popular all-year-round resort; winter sees the town of Wanaka swamped with ski enthusiasts, who flock here to enjoy the excellent commercial slopes. In the summer, tramping, water sports, mountaineering and sailing are all specialities of the region. The wide variety of accommodation, restaurants and seasonal festivals, have made Wanaka an exciting destination for those who like to combine a little action with some rather more laid-back pursuits.

Wanaka Activities:

With dramatic mountains framing the still waters of Lakes Wanaka and the nearby Lake Hawea, both resorts provide ample fishing and swimming opportunities, enjoying a temperate climate ideal for exploring. Walkers, in particular, will marvel at the awesome sight of the Southern Alps that provide an amazing backdrop to this area. At the lower end of Lake Wanaka, some of the various islands dotted about the waters are now ecological sanctuaries with the flat land around this part making it easier to conserve.

Many of the more mobile activities, such as rafting and kayaking, take place on the Clutha River outflow, at Wanaka town itself. The glacier basin in which Wanaka sits, provides a naturally beautiful setting, conducive to just 'messing about on the water'. Eco Wanaka offer a lake cruise and Island walk along with many other walking trips.

For the more adventurous there are thrilling outdoor pursuits including absailing with Deep Canyon, skydiving with Skydive Lake Wanaka and climbing activities with Basecamp Wanaka.

No visit to Wanaka can be complete without a trip the family favourite Puzzling World attraction. It's one of New Zealand's most popular attractions, established in 1973 from a single maze, and now encompassing seven beautiful acres of mind-boggling puzzles, illusions and family fun.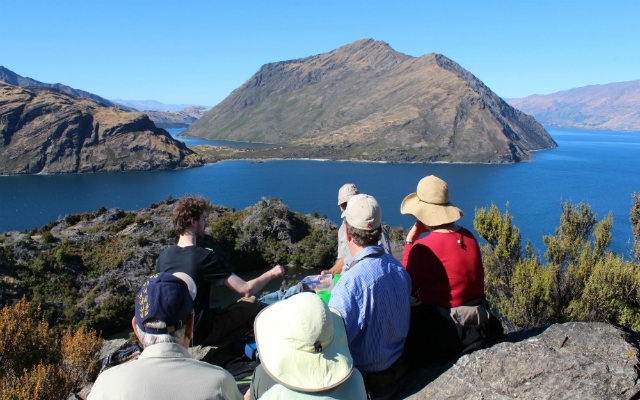 Biking in Wanaka:
Purpose-built mountain biking trails through the pine forests will get you out and about. Cyclists can follow the river's edge through some really stunning scenery, before deciding whether to change up a few gears and get down and dirty with an expedition across the higher, mountain tracks.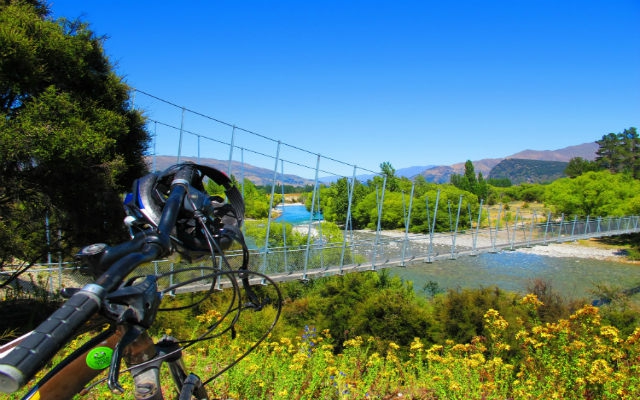 Skiing in Wanaka:

Winter sports aficionados will be spoiled for choice in Wanaka. Its broad range of chilly activities mean the town itself gets very busy between July and September, as skiers arrive to make the most of Wanaka's exceptional facilities. Snow Farm, in particular, is a Mecca for advanced skiers, and the 'Coneheads' who frequent Treble Cone, Cardrona and Snow Park will tell you there is no better place in the country to enjoy the winter sun. In keeping with the quirkiness of this resort, Wanaka also boasts the largest heli-skiing area outside North America. This place is for serious snow-heads!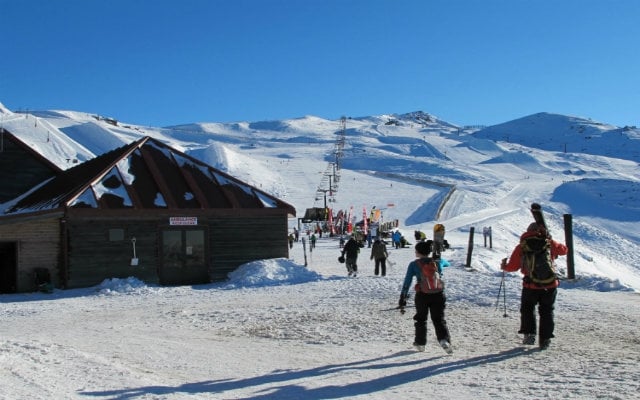 Mount Roy & Mount Iron:
An invigorating day trip for hikers and bikers alike, the zigzagging paths leading up to Mount Roy reward the traveller with incredible views across the Wanaka landscape. Take a bottle of water, as there is no shelter on this trail but, once at the top, you'll see just what makes it so special.
At Mount Iron (so-named for its flat summit), a circular walking track makes this a very pleasant day's hike. The path is so user-friendly, you can even pony-trek up to the top. Naturally carved from a glacier, you can see where the ice has forged distinctive rock paths, although be careful exploring these, as nature has made sure to plant some particularly steep drops and gorges so, the higher you get, the nervier it becomes - it's not for the faint-hearted!

For more details, check our Mount Iron Walk article and for more walking routes, check our article on the best short walks in Wanaka.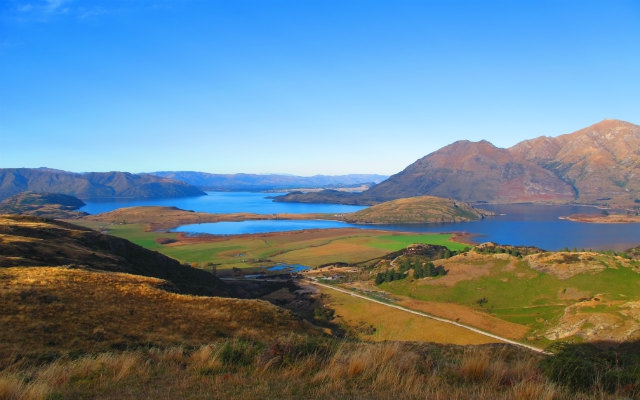 That Wanaka Tree

Located on the southern shores of Lake Wanaka, the Wanaka Tree has become a symbol of New Zealand's natural beauty, capturing the hearts of photographers, tourists, and locals alike. While the Wanaka Tree has been a local landmark for many years, it wasn't until recently that it gained worldwide attention.

Thanks to social media, stunning images of the tree against the backdrop of the Southern Alps have circulated the internet, drawing in travellers from all corners of the globe. Read more in our Wanaka Tree article.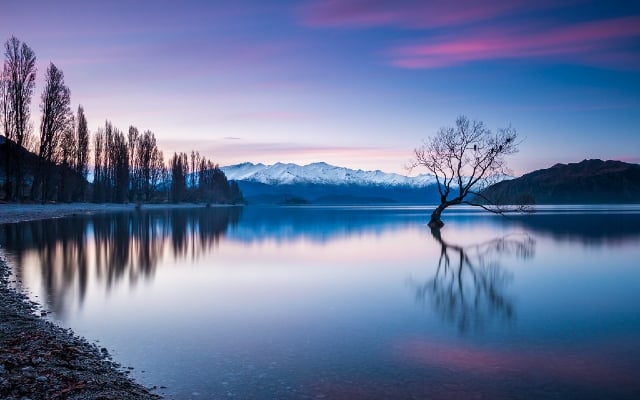 Mount Aspiring National Park:

Just north of Fiordland, Mount Aspiring National Park was established in 1964 and provides countless tramping trails through some of New Zealand's most captivating landscape. Part of the Te Wahipounamu world heritage site, the park also houses a marine reserve, lakes and some weird and wonderful rock formations.

In summer, hikers can walk from one valley to another, over spectacular mountain passes - the popular Routeburn Track passes through here - and those who wish to spend some serious time exploring, can shelter in one of the (pre-booked) huts scattered throughout the park's various designated walking trails. Campers will find ample sites provided to pitch their tents.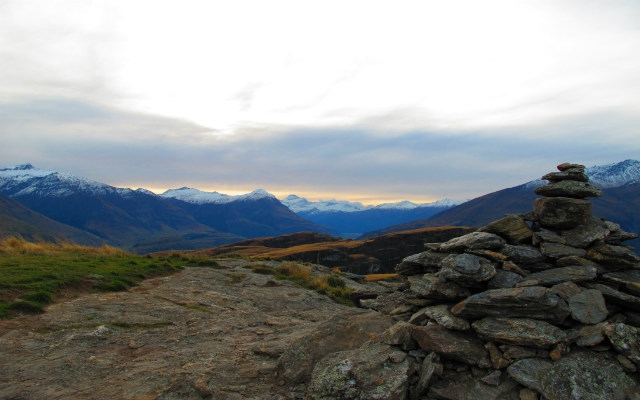 Drive From Wanaka To Queenstown:
Try the Cardrona Valley Road, which links several small settlements that sprang up during the Otago gold rush of the mid-19th century. A beautiful way of reaching Queenstown, you can stop off at the famous Cardrona Hotel for a pie and a pint. See our 'Driving to Wanaka' guide for more details.

Getting To Wanaka:

Queenstown is the closest international airport (60 mins), from where you can catch another flight into Wanaka. Christchurch also operates domestic flights to Wanaka. Regular coach services operate services to Wanaka from Queenstown, Dunedin, Christchurch, Invercargill and the West Coast.

Easy access via a number of scenic routes, such as the Cardrona Valley Road and Crown Range Highway. Example driving times: Queenstown - 60mins; Mount Cook - 2.5 hrs; Invercargill - 3.5 hrs; Christchurch - 5.5 hrs.