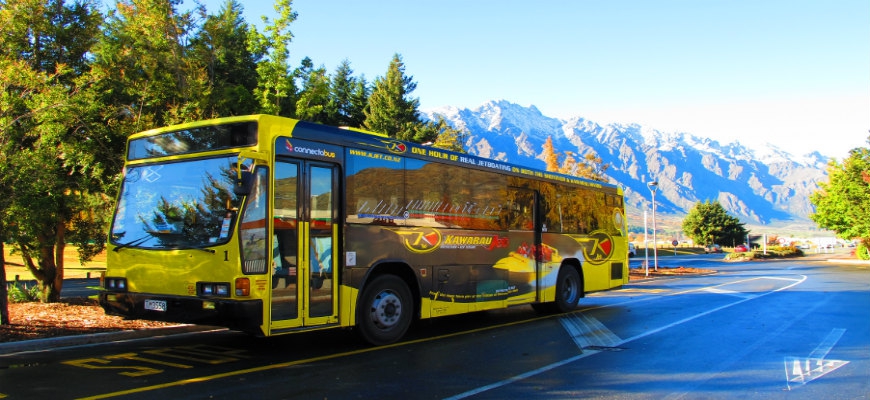 Queenstown Buses
Our guide to the bus routes around Queenstown
The OrBus Service provided by Ritchies runs frequently and connects passengers to surrounding suburbs and places of interest. Given there's no rail service in Queenstown, it's a choice between the bus, taxi rental car or walking!

The council has introduced the OrBus low fare bus service to ease traffic troubles with cars and reduce the impact that private transport has on the environment.
Queenstown Bus Routes:

The buses run on a regular basis from 6am until late, seven days a week. There are four return routes:
Fernhill to Remarkables Park - every 15 minutes until midnight
Arrowtown to Arthurs Point (via Frankton) - half-hourly on peak and hourly off-peak, until 10pm
Kelvin Heights to Frankton Flats - hourly through until 10pm
Lake Hayes Estate to Jacks Point - half-hourly on peak and hourly off-peak, until 10pm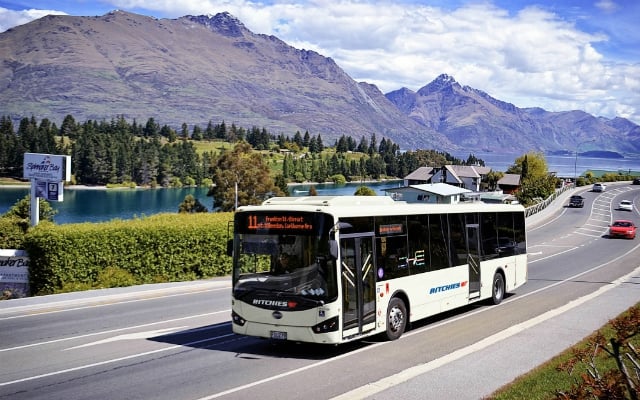 Queenstown Airport Buses:

The buses run to and from Queenstown Airport on a regular basis from 6am until midnight.

Queenstown Bus Fares:

You can travel anywhere within the Queentown bus network for just $2 with a GoCard.

The card can be purchased from the bus driver, at Queenstown Airport or O'Connell's Mall kiosk for $5. The minimum amount to top up the card is $10. GoCards can be topped up anywhere that they have been sold. There will soon be the option to top up online.

You don't need a GoCard to take the bus and can pay with cash but it's $5 per trip for an adult and $4 for a child. For trips paid in cash that start or end at the airport, it's $10. So, you are better with a GoCard.
WiFi:

Every bus offers free wifi and bike racks.

More Bus Information:

For timetable information and the latest news, please visit the Otago Regional Council website.
Queenstown to Wanaka:

Ritchies provides a daily service (5 times a day) between Wanaka and Queenstown, via Queenstown airport. On some services the bus travels via Cromwell. For timetable information and prices visit Ritchies website.

Intercity has a twice-daily bus service between Queenstown and Wanaka. The bus departs Athol Street in Queenstown at 8:00am and 12:35pm and travels via the Cardrona Hotel. The return service leaves the Wanaka lakefront at 9:50am and 2:30pm via Luggate and Cromwell. View their website for more details.