Queenstown Supermarkets
Our guide to the main supermarkets in Queenstown
Four Square Supermarket
Four Square Supermarket is the most central of all Queenstown supermarkets but it is also the smallest. It is located on the corner of Shotover and Stanley Streets. The choice is more limited than other larger supermarkets on the outskirts of town. Beer and wine can be bought here along with a narrow selection of fresh fruit and vegetables.
Address: Corner of Shotover and Stanley Street, Queenstown. Tel. (03) 442 8961, Opening Hours: Monday to Sunday, 8.00am to 9.00pm.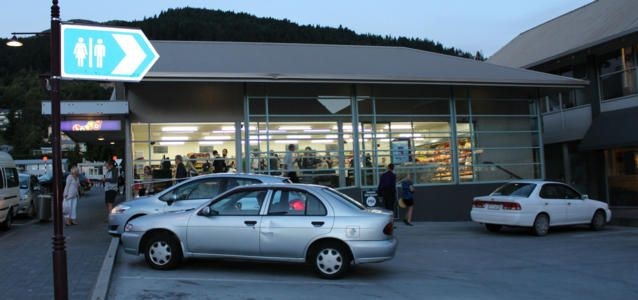 Fresh Choice
Fresh Choice Supermarket is the biggest supermarket in central Queenstown, located on Gorge Road. The fruit & veg section is bigger than Alpine although it is not as extensive as New World. The alcohol section is fairly big and tends to have special offers on selected products at all times. Household and emergency items (even underwear) can be found here.
Address: 64 Gorge Road, Queenstown. Tel: (03) 441 1252, Opening Hours: Monday to Sunday, 7.00am to Midnight.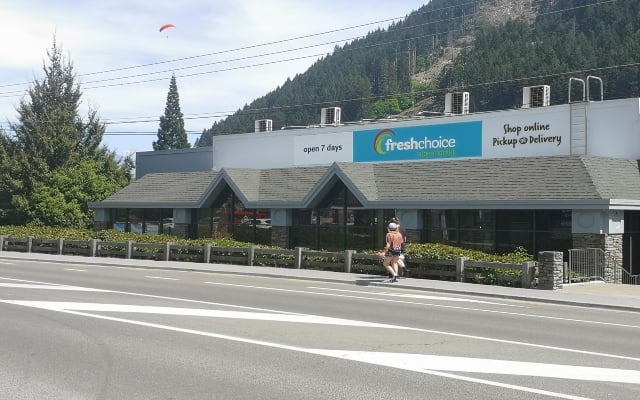 New World Supermarket
New World Supermarket is just outside of Queenstown in the Remarkables Park, Frankton. Fresh fruit & veg are reasonably priced and the deli counter has fresh mussels, fresh fish and a good selection of salads. Fresh bread and other goods are baked on site. There is lots of choice here including specialist items for Asian cuisines, vegetarian and gluten-free diets.
Address: Hawthorne Drive, Frankton, Queenstown, Tel: (03) 442 3045, Opening Hours: Monday to Sunday, 8.00am - 9.00pm.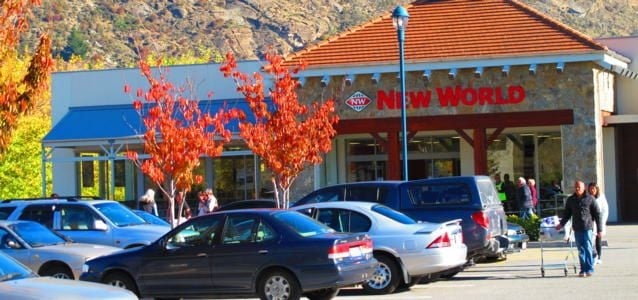 Countdown

The latest addition is situated in the Five Mile Shopping Centre, situated in Frankton. This large Countdown supermarket has everything you'd expect, is easy to find parking and offers the convenience to explore other retail outlets. Along with the Remarkables Retail Park, it's the best option to stock up on food if you're on a self catering holiday.

Address: Grant Road, Frankton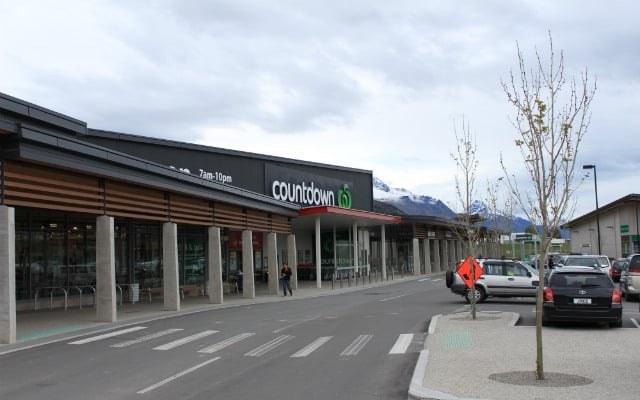 Raeward Fresh
Formally known as the Mediterranean Market, you'll find this gourmet food option on Robins Road. It's a little different to a regular supermarket as it has an onsite cafe and deli counter. There is a real emphasis on quality and specialist items here for food connoisseurs. Foodies and home-chefs will be delighted with local, seasonal and organic produce including a good selection of locally sourced sausages and cuts of meat.

The cheese counter is a must for cheese addicts as tastings are allowed before purchase. The deli counter and cafe serve freshly made salads, soups, pastas and cured meats to be taken away or eaten on site. Delectable cakes and sweet treats are also baked on site and an indulgent accompaniment with an espresso coffee made by the talented baristas.
Address: 53 Robins Road, Queenstown, Tel: 03 442 4161, Openning Hours: Monday to Saturday 8.00am - 6.30pm, Sunday 10.00am - 6.00pm.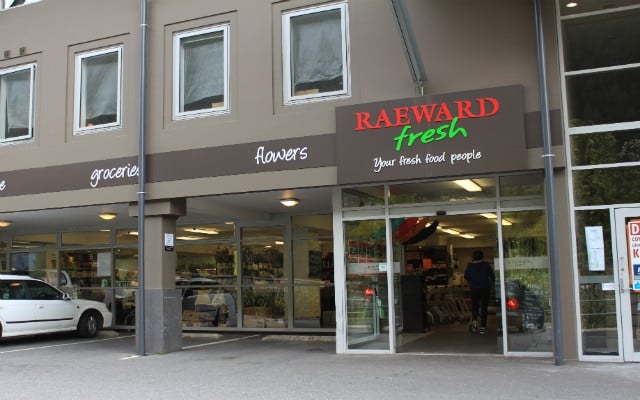 Asian Mart
Asian Mart on Shotover Street (diagonally opposite Alpine Supermarket) is the place to go for specialist Asian foodstuffs such as kaffir lime leaves, holy basil, lemongrass and Thai ginger. The shop is separated out into cuisines, demarcated by flags, e.g. Korean, Japanese and Thai. Fresh veg is also available here at very reasonable prices. Cooking implements and Chinese medicines are also stocked here.
Address: 19 Shotover Street, Queenstown, Openning Hours: Monday to Sunday 9am - 9pm.