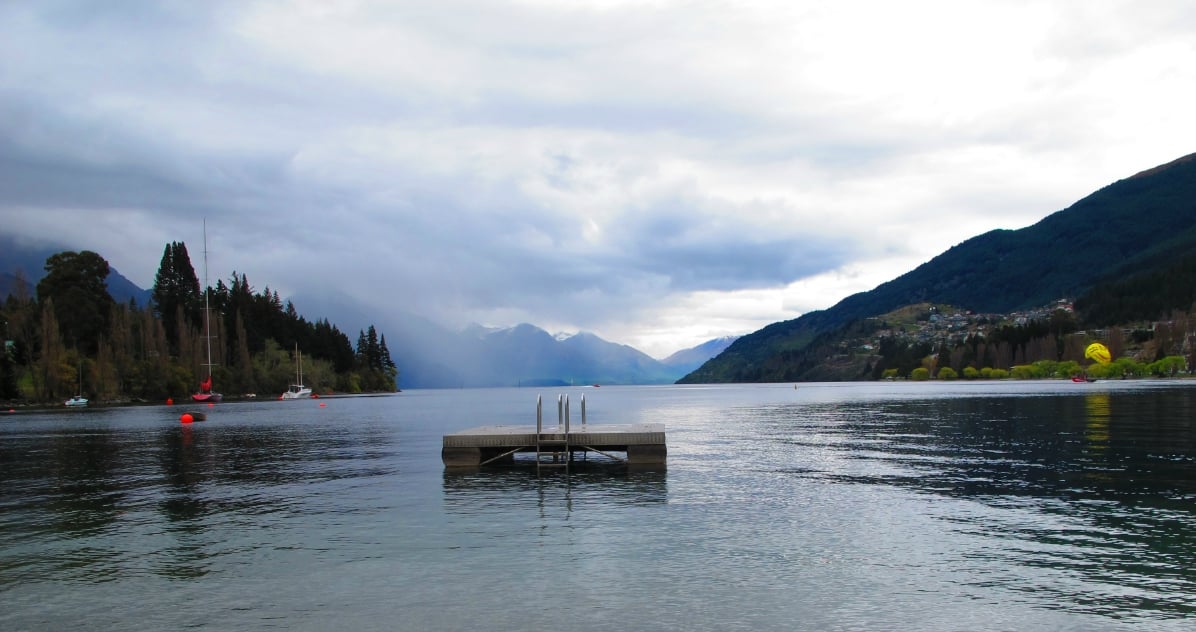 Queenstown on a rainy day
Our guide to the best things to do in Queenstown when it rains
How frustrating is it when you arrive in the outdoor heaven of Queenstown and the weather is not playing ball. Not to worry, we've put together our guide on 'things to do on a Queenstown rainy day'. For a full list of ideas on what you can do in Queenstown, check our guide to Things Do In Queenstown.

Queenstown rainy day activities:
Cinema:

The rainy day pastime of going to the cinema is a tried and tested old favourite. Queenstown, Arrowtown and Wanaka all have cinemas, each with something different to offer.
Reading Cinemas on the Mall in Queenstown has budget-friendly deals on Tuesdays at just $13 for adults and $10 for kids. Reading is a nationwide chain and has conventional cinema snacks, a mini-arcade and it shows new releases.
Dorothy Browns Cinema on Buckingham Street in Arrowtown is a boutique cinema showing a mixture of art-house movies and recent releases. Films are shown in The Main Cinema which is decked out with a Chinese silk ceiling, chandeliers and big roomy seats, and The Den, which is smaller and comfortable. Refreshments include local wines, cheeseboards and organic ice-cream, and the tiny but well-stocked bookshop is a must for culture vultures.
Ruby's Cinema on Cardrona Valley Road, Wanaka harks back to the retro Hollywood glamour era with a luxurious interior of velveteen padded walls, twinkling lights in the ceiling and huge leather reclining seats. Extravagant cocktails, tasty snacks and good espresso coffee makes going to the cinema feel like a real event.

Bowling:
Strikebowl is Queenstown's only full size ten pin bowling centre and is located in the Coronet Peak Hotel on Arthur's Point Road. Special deals are available on Tuesdays and Fridays for those on a budget. Regular prices for one game are $13 (adult), $9 (child) and family packages are $40 (2 adults, 3 kids). Strikebowl has a fully stocked bar, serves pizza and other hot snacks and also has an entertainment centre with arcade games and pool tables. Free shuttles are available on arrangement from Queenstown. Call 03 409 2135 (NZ only).
Motion Theatre:
A great place to take the kids, Thrillzone offers visitors a 12D motion theatre guaranteed to stimulate every one of the senses. Situated in Shotover Street, the state of the art theatre offers a range of movies from roller coasters to a hunt for dinosaurs. Once visitors are strapped into the special active motion seats, the surround sound system and 3D screen immerse them in the chosen movie, while extra surprises including rain, snow, and even bubbles add to the fun.

Fear Factory:

Open from 11.00am until late, head to Shotover Street to experience Queenstown's very own Haunted House. Fear Factory Queenstown offers you a real life horror experience away fro the rain. Although aimed at adults, older children can also enjoy the the spine-tingling suspense if accompanied by an adult.


Swimming:

Alpine Aqualand swimming pool is located in Frankton. The 25m lap pool is divided into slow, medium and fast lanes so that the Olympic hopefuls among you can really thrash it out and the more sedate swimmers can go at their own pace.

Aqualand has a hydroslide that kids (and big kids) will love, a warm leisure pool heated to 32 degrees with a lazy river, floats, basketball hoop and mischief-inducing super soakers. There is also a toddler pool for the tiny ones and a relaxing hot pool heated to 39 degrees for adults. This is a budget-friendly rainy day activity at $8.50 per adult and $4 per child for swimming entry. There is a $8 for adults and $5 for children to use the Hydroslide.
Art Galleries:

Queenstown has a flourishing arts scene with plenty of art galleries dotted through the downtown area, Speargrass Flat Road and Arrowtown. Visit our guide to Queenstown's art galleries featuring contemporary leading New Zealand painters, sculptors and artisans.
Milford Sound and Doubtful Sound:

If you know the forecast is bad for Queenstown but not so bad for the Fiordland area, you could think ahead and pre-book a trip to Milford or Doubtful Sound. Boat cruises and kayaking opportunities are available on both Sounds and both provide some of the best scenery New Zealand has to offer.

Even if it is raining in Fiordland itself, the mist and the rain can provide dramatic fast-flowing waterfalls and a moody, exciting landscape. Sometimes low cloud cover can obscure your view of the full grandeur of these sounds, but this is not a given; many people have a more exhilarating experience viewing the Sounds in rainy weather. unsure which sound to visit? Our Milford Sound or Doubtful Sound travel article might help you decide.


Day Spas:

Aching limbs and weary feet are a hazard of active holidays and bad weather is the perfect opportunity to remedy this. Highly-skilled massage and beauty therapists at established spas such as Body Sanctum will tend to your needs and tailor treatments to your requirements.

Queenstown Bars and Restaurants:
If the weather is really settling in and you don't feel like going anywhere or doing all that much, Queenstown has a huge range of bars and restaurants to while away the hours. Enjoy delicious New Zealand and international cuisine, play pool, sample local wines and beers, or maybe even sit next to an open roaring fire. Visit our Nightlife and Restaurants pages for more info.

Get Wet Anyway:

There are myriad adventure activities and things to do in Queenstown that involve getting wet, so if you don't mind getting even wetter because it's raining, just go ahead and take the plunge. Jet boating, white water rafting, kayaking, river surfing and river sledging are all wet activities, so it's not always necessary to change your plans or miss out because Mother Nature is having a bad day. Ziptrek Ecotours also operates whatever the weather and has purpose-built treehouses which are as sheltered from the elements as much as possible.

Visit Nearby Regions:

Just because it's raining in Queenstown doesn't necessarily mean it's raining nearby. Arrowtown has pleasant walks, a beautiful river and quaint backstreets with charming boutique shops. Wanaka has a beautiful lake with hiking trails into Mount Aspiring National Park. Cromwell has walking trails, Lake Dunstan and award-winning wineries. Art galleries, cafés and vineyards populate the remote areas of Speargrass Flat Road, Dalefield and Bannockburn. Check out our 'Less than an hour's away guide' for more inspiration.

Other Useful Guides: