Less Than An Hour's Drive
A guide to the best places to see near Queenstown
There are plenty of places to see near to Queenstown. So, we've put together a guide of the best places to see near Queenstown' that are all less than an hour's drive away. Our Queenstown Walks and Picnic Locations are additional guides to help inspire fun days out.

If you need to rent a car, why not try our My Guide Car Rental Comparison Tool for some big savings.
Lake Hayes - 15 mins
Driving along State Highway 6 brings you to Lake Hayes, a popular spot with locals. A beautiful reflective lake with a great loop walk (2 -3 hours) and great spot for boating, cycling or lazy days with a picnic. Have a look up and you might see Hot Air Balloons that float by on a regular basis.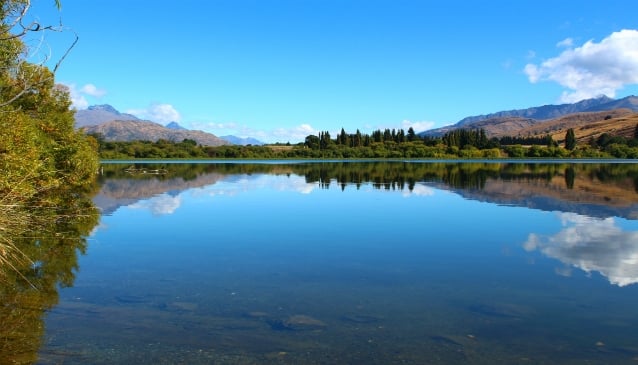 Arrowtown - 20 mins
You can either drive along Gorge Road from the town centre or, (and we prefer) head along State Highway 6, past Lake Hayes and then turn left, following the signs to Arrowtown. A historic gold mining area, Buckingham Street is a glimpse into days gone by. There are lots of pretty boutique shops, cafes and restaurants lining the streets. If you're feeling lucky, visit the Lake District Museum and for a small fee you can hire a gold pan and start panning in the nearby river. The Arrowtown Chinese Settlement provides a fascinating (and free) journey into the lives of Chinese immigrants during the Gold Rush era.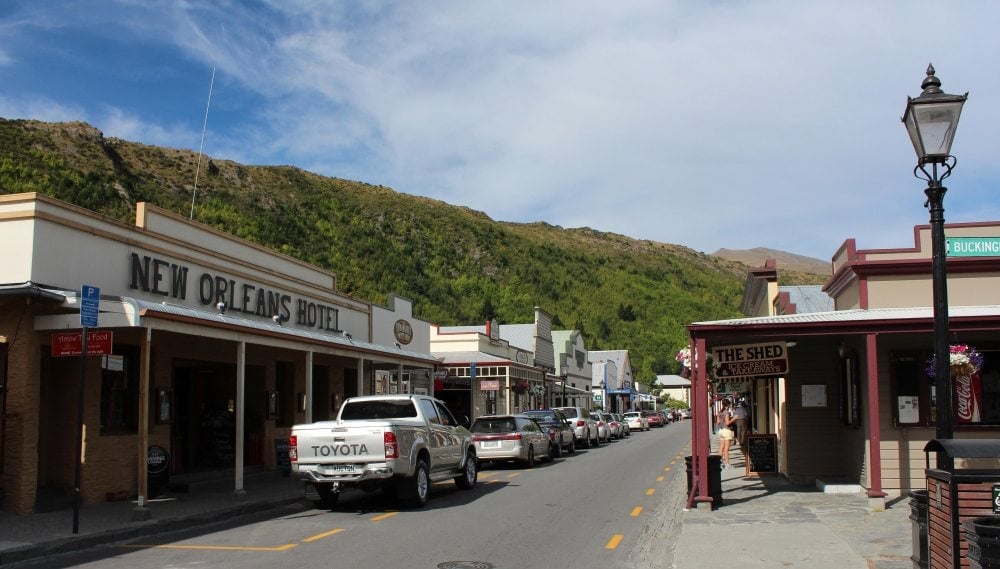 Gibbston Valley - 30 Mins
30km east of Queenstown, and you will reach one of the four main wine regions in Central Otago. Leave Queenstown on the Frankton Road, past Lake Hayes and continue on Gibbston Highway (SH6) to enjoy the delights of the numerous Gibbston cellar doors. The first planting of Pinot Noir vines started the region's growth back in the early 1980's. Today, many award-winning vineyards are easily accessed from the main road. There are also some decent walking trails including the Gibbston River Trail, a delightful 30 minute loop walk, or go longer if you want to walk to the AJ Hackett Bungy on the Kawarau Bridge.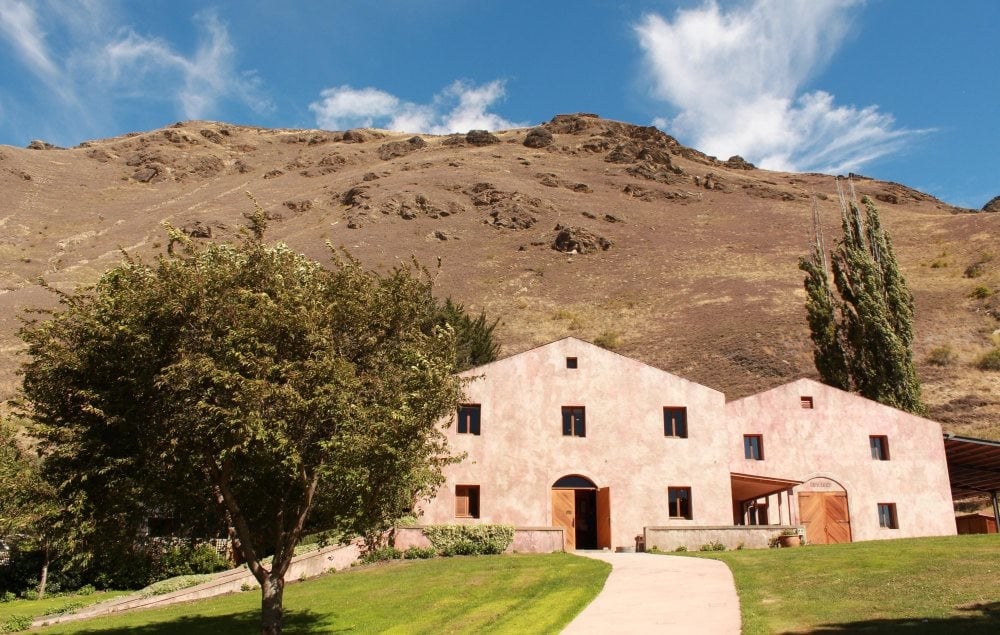 Kingston - 40 mins
A glorious scenic drive (along SH6) that takes you alongside the Remarkables, Jack's Point Golf club and impressive views of Lake Wakatipu. Kingston is 50km south of Queenstown and is about a 40 minute drive. The main attraction used to be the Kingston Flyer, a restored steam train that travelled to Fairlight and back twice a day. Sadly, it is no longer in operation. Kingston has a few walking trails and is a good spot for fishing and boating.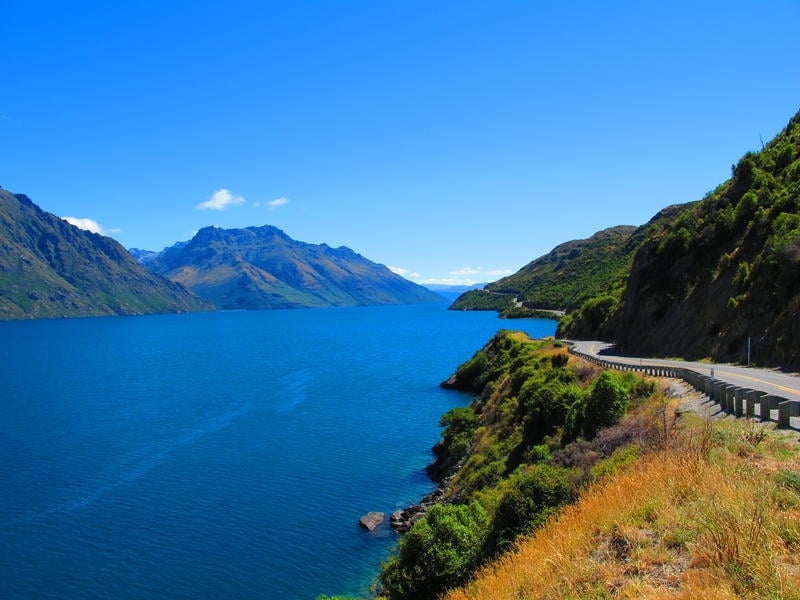 Glenorchy - 45 mins
Situated at the very top of Lake Wakatipu, it's a beautiful scenic drive to the natural beauty of Glenorchy. You will immediately appreciate why many Lord of the Rings film scenes were shot here. Surrounded by the spectacular Humboldt and Richardson Mountain Ranges, Glenorchy is a great entry point for those wishing to explore Fiordland and Mount Aspiring National Parks, as well as the Rees and Routeburn Valleys. The 1 hour loop walk is perfect for short visits. You can also pre-book the Dart River Jetboat and Funyak Safaris to make the most of your visit.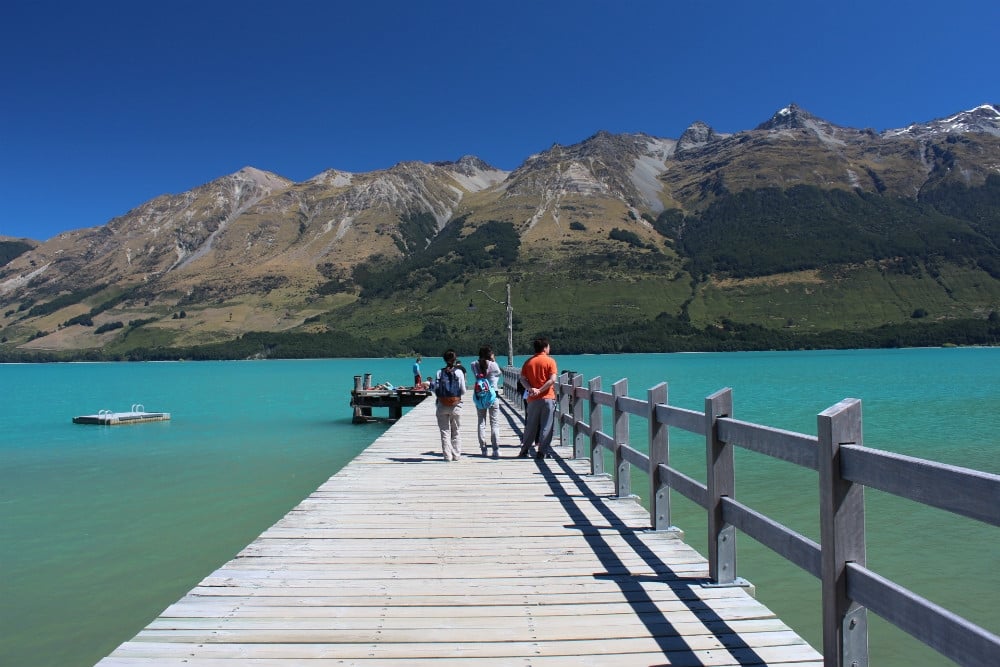 Bannockburn - 50 mins
Formally a thriving gold mining town, today Bannockburn is an established wine region, set in a rugged landscape that conjures up images of an old western movie. It's good to combine with a visit to the Gibbston Valley as you pass through the latter to reach Bannockburn. Just leave Queenstown and drive along State Highway 6 and make a right turn before you reach Cromwell.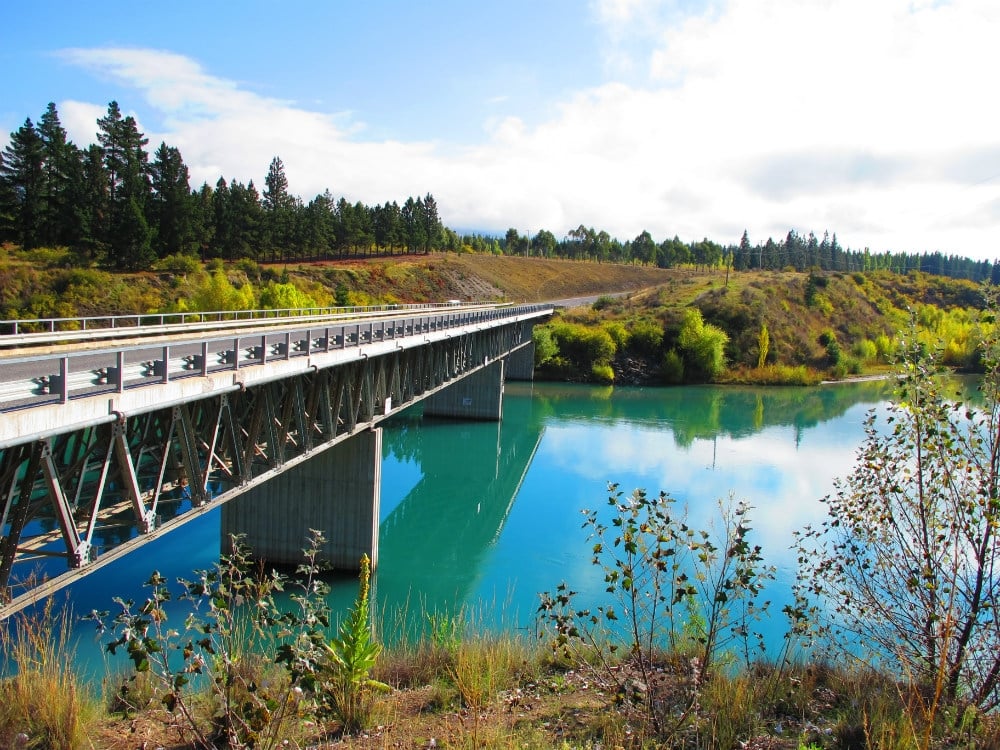 Old Cromwell - 55 mins
Continue past the Bannockburn turn-off for a few more minutes along State Highway 6 and into the orchards and vineyards of Cromwell. Then head to Old Cromwell, a reconstructed street of how Cromwell used to look in the gold mining era. Old Cromwell town includes some nice cafes and gorgeous views of Kawarau River. Nearby Lake Dunstan is a popular spot for water skiing, boating and fishing. Head to the Wooing Tree (opposite the main fruit sign) if you fancy a spot of cellar door tasting.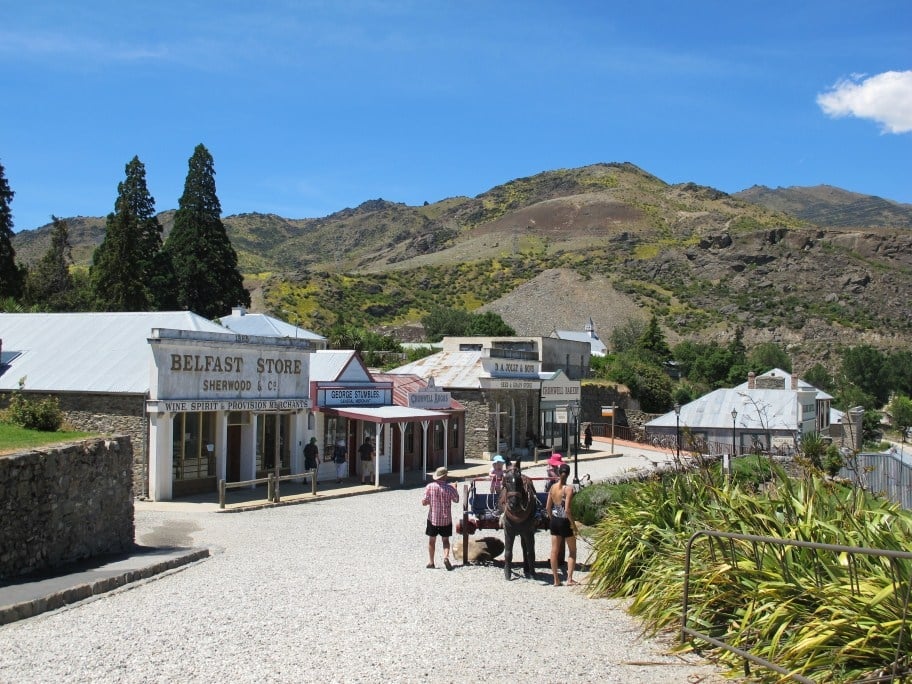 Wanaka - 55 mins
Just making it under our 1 hour criteria is the all year round resort of Wanaka. It's a testing, steep and curvy drive over the Crown Range, past Cardrona and into Wanaka itself, where you will be met with magical views of Lake Wanaka. Wanaka is an adventure resort with Treble-Cone attracting snow sport enthusiasts during winter. Sky Dive Lake Wanaka is a thrilling way to see the area whilst jumping from a plane! Wanaka River Journeys combines a jet boat and guided wilderness walk in Mount Aspiring National Park. Stuart Landsborough's Puzzling World is a great attraction for families. Lake Hawea is close by and offers more stunning views.