Guide To Queenstown Restaurants
Our guide to the main dining areas of Queenstown
Despite its reputation as a youth-orientated adventure city, Queenstown is actually hiding a fair few jewels of culinary excellence. The compact town makes it easy to navigate all the main restaurants and bars on foot. Red meat and seafood are particularly abundant in Queenstown restaurants, and it's worth searching out which establishments have deals, and on which days of the week, to make those dollars stretch that little bit further.
Shotover Street:
Shotover Street is where you'll find the ever popular Fergburger, an attraction itself, with travellers drawn to the huge home-reared burgers on offer. Along with a pizza takeaway, the street includes a couple of mexican and indian restaurants.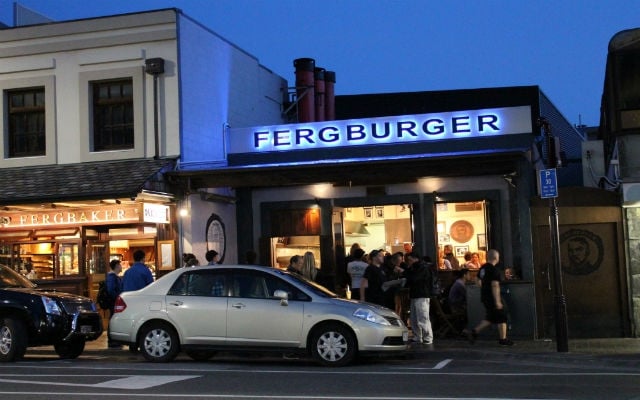 Brecon Street:
Jervois Steak House is one of the best places to head for steak. Operated by New Zealand's own masterchef judge, Simon Gault, Jervois also features a funky bar on the ground floor. Opposite, are a couple of casual dining bar options with the cowboy themed Lone Star and The sports bar, The Locker Room. However, if you're after the best dining views, the Skyline Gondola Restaurant, situated high above the town, offers a buffet option with a backdrop of glorious 360 panoramas of Lake Wakatipu and the Remarkables.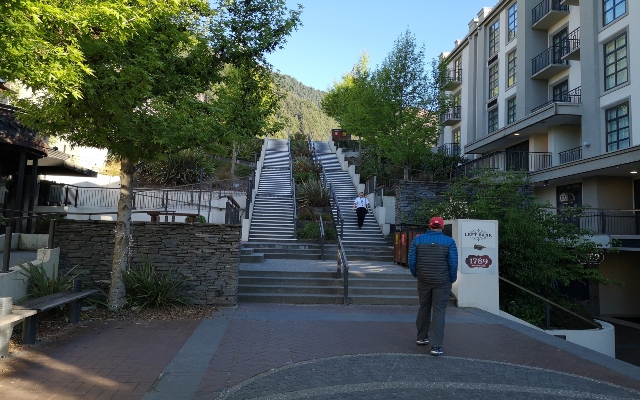 Steamer Wharf:
Steamer Wharf is a compact collection of bars and restaurants nestled right next to Lake Wakatipu. It's a more relaxed dining atmosphere away from the main strip of bars, enhanced by the fantastic lake views. The Public Kitchen and Bar offers high quality yet casual dining while Finz enjoys a well earned reputation for good quality seafood as well as some legendary NZ lamb cutlets and a famous roast duck. A popular casual dining option is Pub on Wharf.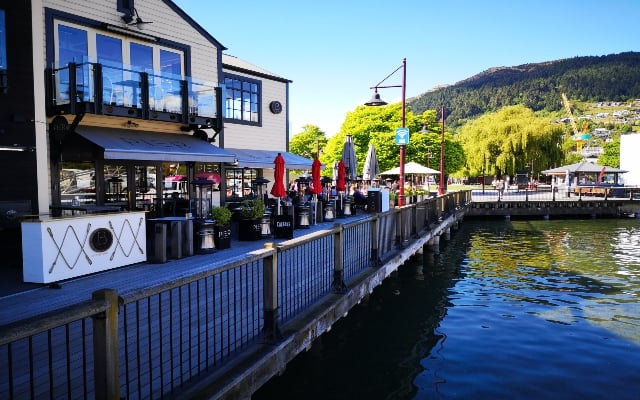 Beach Street:
Running parallel with Earnslaw Park, a collection of second floor restaurants enjoy commanding views of Lake Wakatipu. Flame Bar and Grill is renowned for its huge steak and rib portions with a South African twist, while My Thai offers thai dishes with a sleek and modern interior along with great value lunch deals.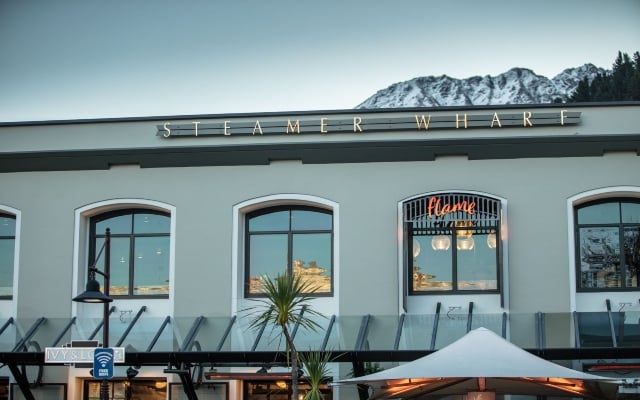 Ballarat Street:
Ballarat Street includes 'The Mall' shopping area and is where you'll find a good collection of cafes and bar restaurants with al fresco dining. Winnies Pizza Bar and Restaurant and the gastro pub, Ballarat Trading Company, are both popular casual dining spots. You'll also find a few Chinese and Asian restaurants which often offer good lunchtime special deals.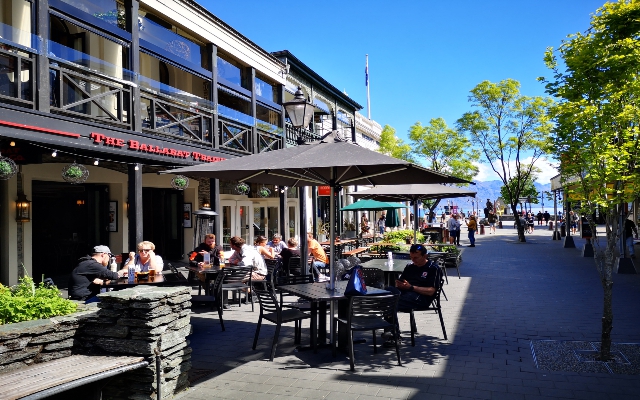 Church Street

Church Street is a quieter street with views out to the lake and features some of the best restaurant, pub and cafe dining options. It's a good place to enjoy a pre-dinner or post-dinner drink before settling down for a meal in some of the best reviewed restaurants in town. The World Bar, Yonder and Blue Kanu are all popular establishments.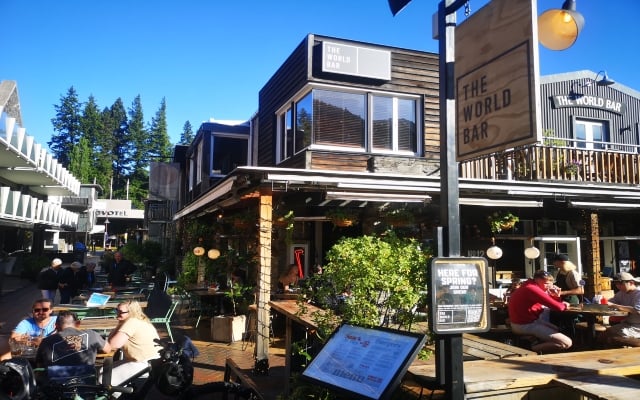 Village Green

Most of the main pubs with decent value food options can be found in the Village Green situated in the heart of Queenstown. It's also the place to seek out the 'Happy Hour' deals and enjoy a pint or two with friends.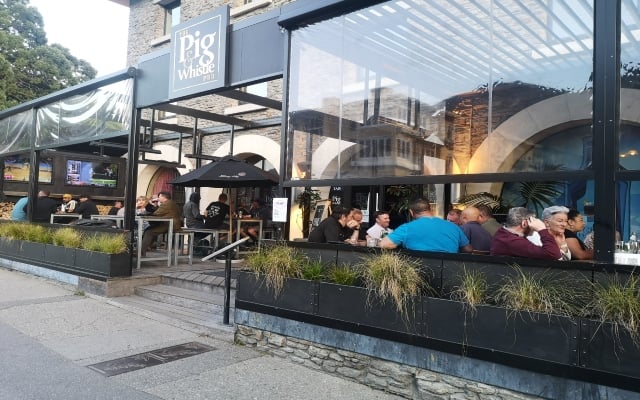 Arrowtown:
A 20 minute drive to Arrowtown, this historic former gold mining town is packed full of dining options. The pretty town includes a good selection of cafes and casual dining bars along Buckingham Street and Ranshaw Lane. Mantra and The Stables are all good options for a more upmarket option. Just outside of the town centre, the prestigious Millbrook Resort, is a world-class golf resort with good cafe and fine dining choices.