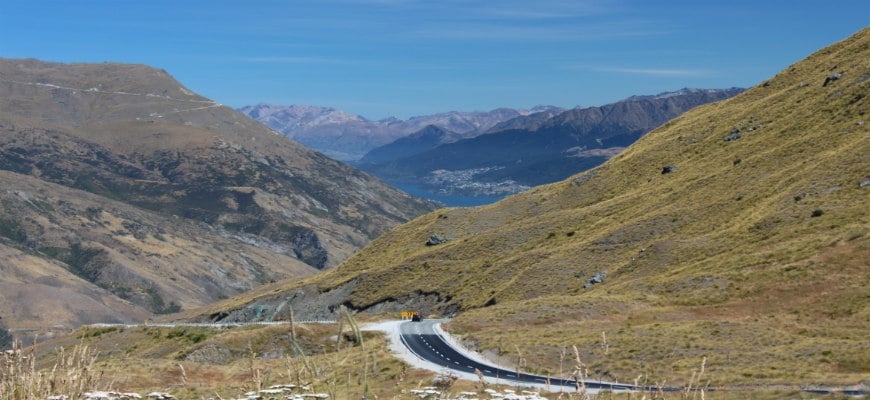 Getting To Queenstown
Queenstown Airport is 10 kilometres from the town centre, welcoming flights from New Zealand's major airport hubs and several Australian airports. There are daily direct domestic connections from New Zealand's main centres of Auckland, Wellington and Christchurch.
The flying time from Auckland is 1 hour 45 minutes, 1 hour 45 minutes from Wellington and 1 hour flying time from Christchurch.

Queenstown is easy to get to by road from just about anywhere in the South Island, whether by car, motorhome or by bus. Check our Driving Distances Table to view driving times from all the major areas of the South Island.
The shortest and most scenic route from Christchurch is a 6 hour drive via Ashburton, Geraldine and Lake Tekapo and Pukaki. Just past Lake Tekapo there is a turn off to Mount Cook National Park.
Or, you can drive the coastal route past Omaru and the Moeraki Boulders, taking Highway 81 inland via Alexandra.Dunedin is a three hour drive away from Queenstown, while Wanaka is less than an hour away.
The Connectabus runs a twice daily bus service between Queenstown and Wanaka and travels over the scenic Crown Range via Cardrona.