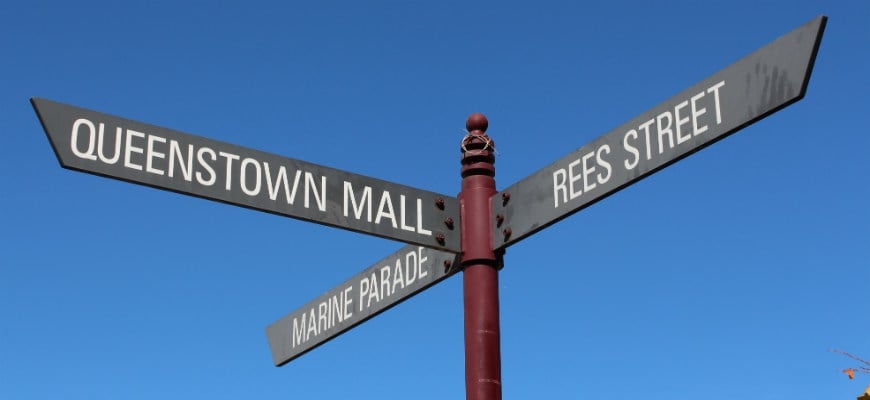 Queenstown Useful Info
Medical Centres
Queenstown - 9 Isle Street, Remarkables Park. 03 441 0500 / Arrowtown - Berkshire Street, Arrowtown. 03 442 1215. / Wakatipu - 11 McBride Street, Frankton. 03 442 2288.

WiFi
There are many internet cafés and Wi-Fi hotspots in Queenstown. Patagonia café, overlooking Lake Wakatipu, is a popular lakeside spot for Wi-Fi and coffee.**
Citizens Advice Bureau
Corner of Stanley & Ballarat Street. 03 442 6799.

Library
10 Gorge Road.10.00am until 5.00pm, Monday to Saturday. 03 441 0600.

Airport to Town Centre
The Airport Shuttle 'Super Shuttle' is $16 per person into the town centre / Connectabus is $6 per person into the town centre / Taxis cost about $35 into the town centre.

Parking
There is free parking on Lake Esplanade Road, alongside St Omer Park. Up to 240 minutes free parking on Brecon Street (near Gondola). Up to 30 minutes free parking on Shotover Street / Town Centre Pay and Display Parking at Athol, Ballarat, Boundary Streets and the Recreation Ground. Refer to our parking guide for pricing.

Weekly Markets
Every Saturday there are 3 weekly markets to choose from: Arts and Craft Market in Earnslaw Park, Farmers Market in the Anglican Church garden, Remarkbles Market in the Red Barn, next to Remarkables Shopping Centre. Refer to our weekly markets guide.

Connectabus
Connectabus is the local bus that stops at Arrowtown, Frankton, Sunshine Bay & Fernhill, Downtown Queenstown, Lake Hayes Estate, Kelvin Heights, Arthurs Point, Quail Rise. There's also a regular service linking Queenstown with Wanaka.

Baggage Storage
At Queenstown Airport, Bag storage lockers are available in the Bag Claim Area. The daily charge is $6 for a medium sized locker and $8 for a large locker. Read more in our Queenstown Airport section.

Food Shopping
There are four large supermarkets. The two largest (and one that locals use) are 'New World' at Remarkbles Shopping Centre in Frankton and 'Countdown' at the Five Mile Retail Centre, also situated in Frankton. There is a Fresh Choice on Gorge Street and a Four Square in the town centre on Shotover Street.

Skyline Gondola
Skyline Queenstown Gondola Opening Hours are 9am to 9pm.

Frisbee Golf
For a game of frisbee golf, head to Queenstown Gardens. You can buy or rent a frisbee from local sports shops.

Hiking
For long hikes, consider renting a personal locator beacon from the Department of Conservation. $30 for 3 days hire.