Queenstown Top 10 Activities
Our guide to the top 10 things to do in Queenstown
As there is so much to do in Queenstown, this was a hard list to create. It's a list based on our experiences and is not in any particular order. For more inspiration, we've also created a series of 'Top 10 Queenstown' guides that cover everything from sightseeing spots to rainy day activities.

1. The Nevis Bungy
Do you have a head for heights? Do you like your nerves tested to the limit? Well, head to the world' highest Bungy Jump, the Nevis Bungy. Stand on the ledge, 134m above the Nevis River and face your demons. It's Queenstown's biggest and scariest.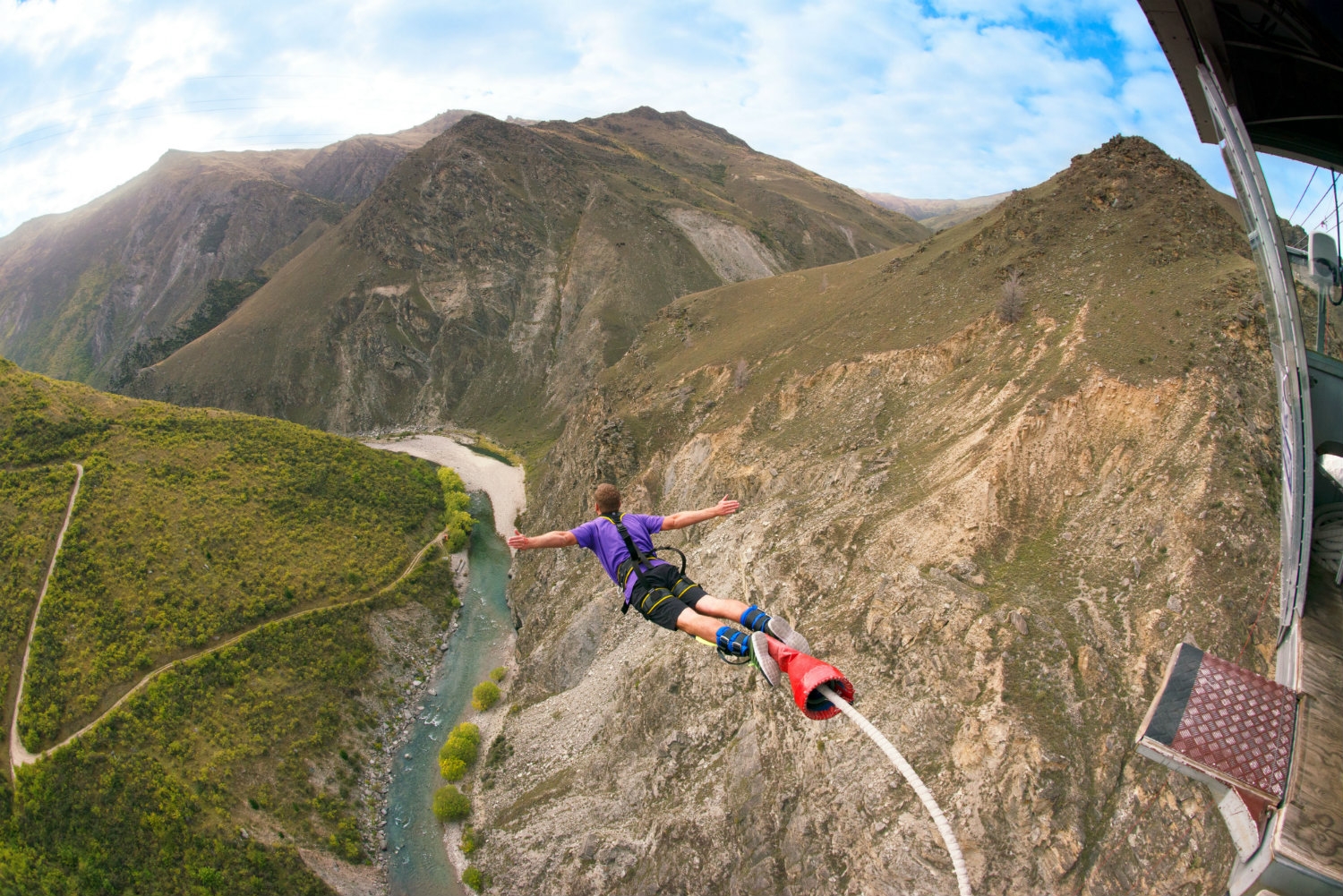 2. Jet Boating
Thrills and spills from a variety of locations. Shotover Jet Boat operate in the Shotover Canyons, while Thunder Jet Boat and K-Jet operate from the main pier on Marine Parade. Further out, Wanaka River Journeys combine a jet boat with guided wilderness walk in the stunning Mount Aspiring National Park. Hurtling across water just a few centimetres deep at 85 kph is a not to be missed experience. See our selection of jet boat operators.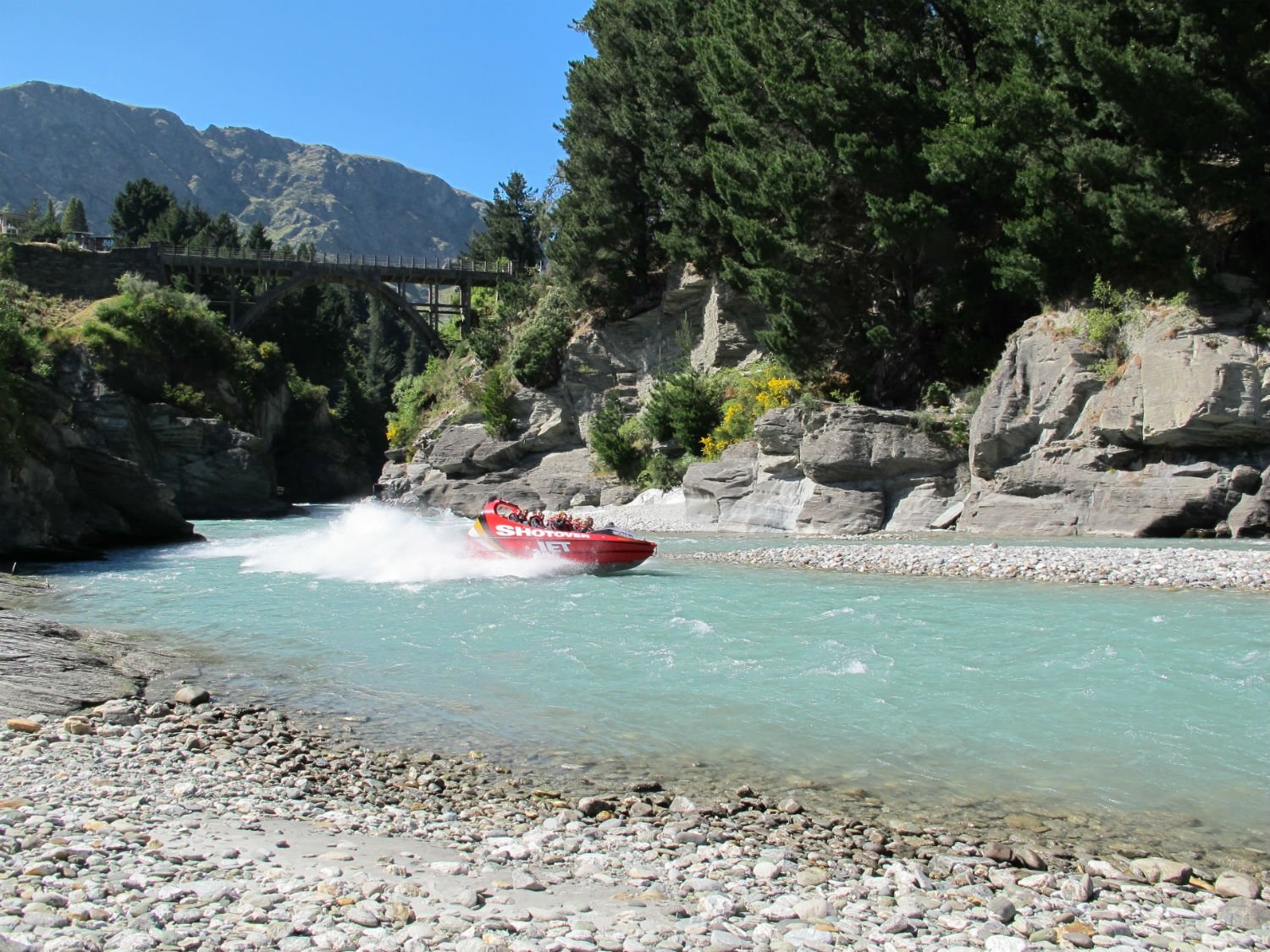 3. Paragliding

Get a bird's eye view of Queenstown, the Remarkables & Lake Wakatipu from 2000 feet up in a tandem paraglide. Running off a steep slope might not seem sensible, but once your amongst the birds gently flying through the air you'll enjoy a magical way to see the stunning landscape. Corent Peak Tandems offer the highest commercial take off point in Queenstown from Coronet Peak.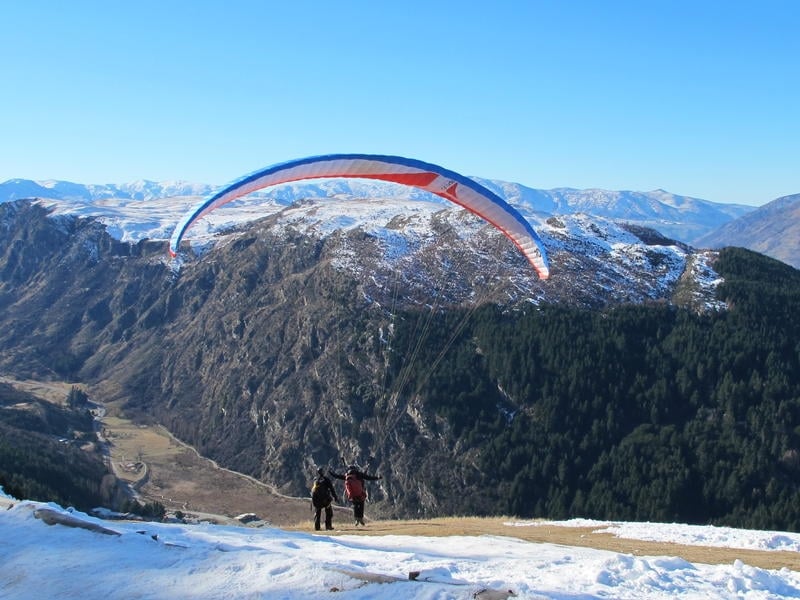 4. River Surfing
River Sufring was nominated by Lonely Planet as the top water acitvitiy in their book 'Great Adventures'. 'Body Board' on the crystal clear, turquoise waters of the Kawarau River, which winds through a rocky gorge, complete with craggy bush-laden cliffs on either side. Check out Serious Fun River Surfing, the world's original commercial river surfing operator and Frogz White Water Sledging.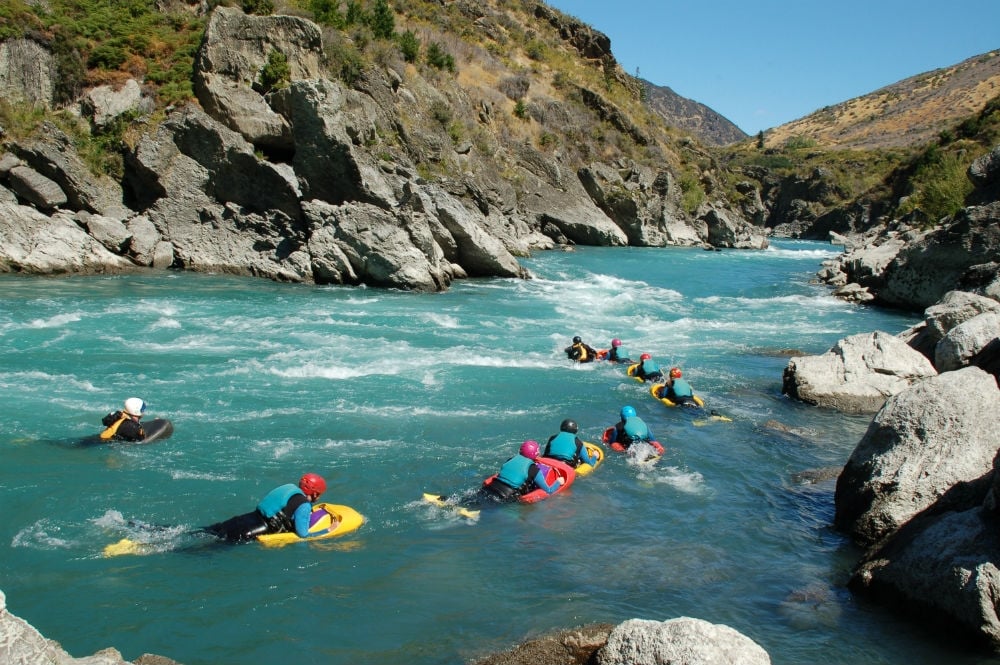 5. Segway Tour

Segway on Q is a unique and fun way to explore the beauty of Queenstown. Standing upright, you control the machine by leaning forward or pulling backwards during a guided two hour tour around the most scenic places of Queenstown.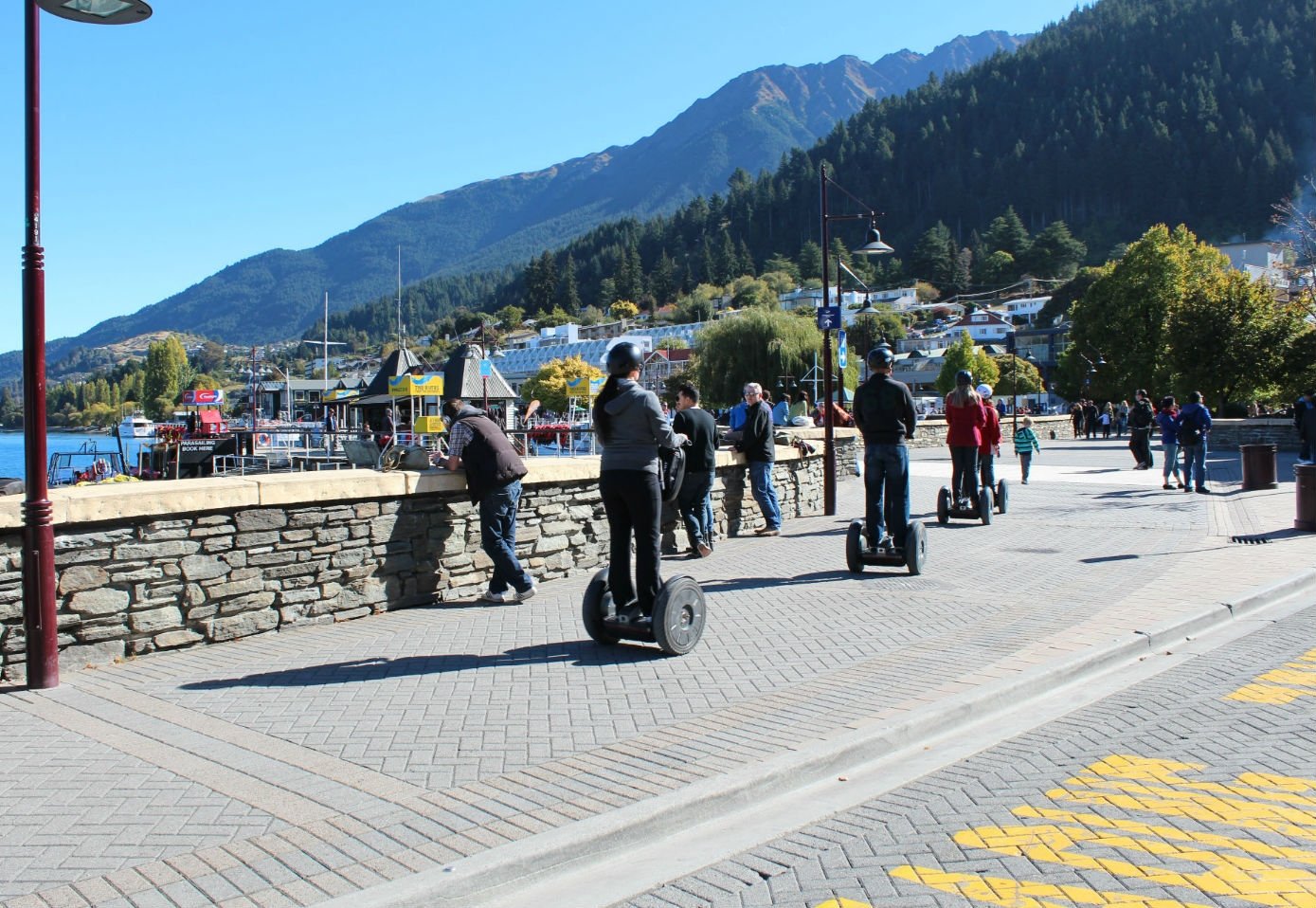 6. Zip Line

Taking full advantage of the Queenstown landscape, Zip Trek Eco Tours let you fly from tree to tree through ancient native Beech forest with a backdrop of mountain peaks and the awe-inspiring Lake Wakatipu. Their fully guided tours feature the steepest tree to tree zipline in the world.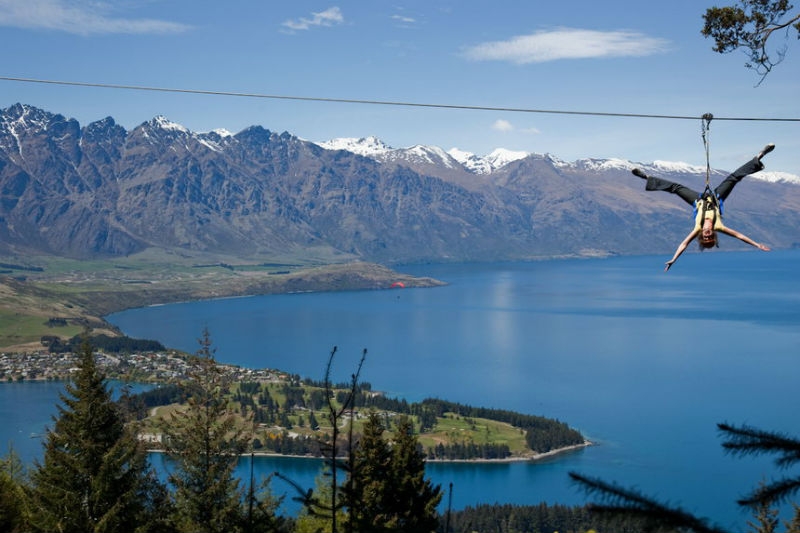 7. A Round of Golf

Queenstown is ideal for experienced players and beginners. Awesome scenery creates a truly memorable round. Those wanting to do something else are spoilt for choice with a number of international golf courses all within easy reach of each other. Check out Jack's Point, Kelvin Heights and Millbrook Golf resort in our golf guide.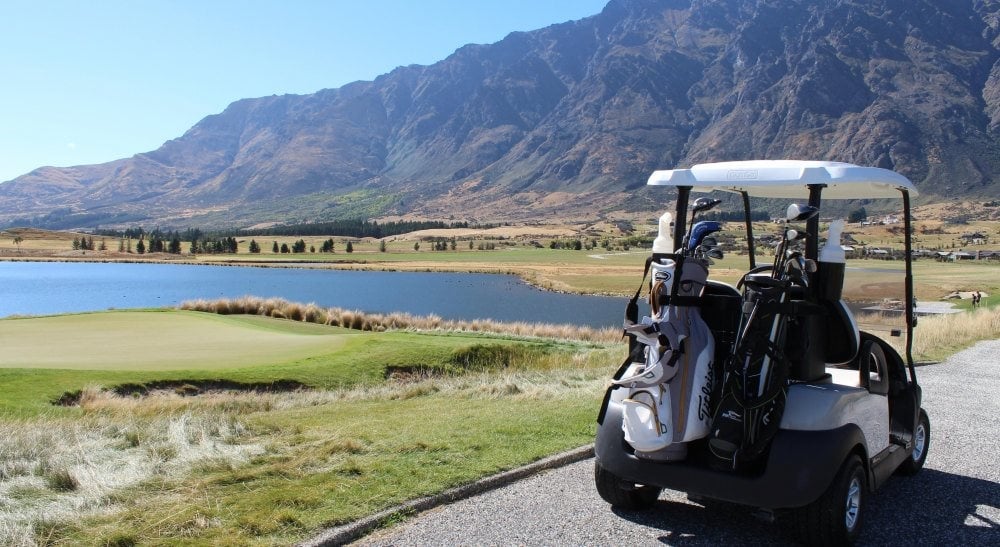 8. Milford Sound Fly & Cruise

Yes, you can drive or go by bus. But this is our top 10, so why not cut down the travel time, take to the air and be in the majestic Milford Sound in 35 minutes. From the plane, you'll then hop on a cruise to see the incredible sheer cliffs rising out of the water, majestic waterfalls and enjoy spotting the dolphins and seals. Then it's a short flight back to Queenstown. See our selection of scenic flight operators.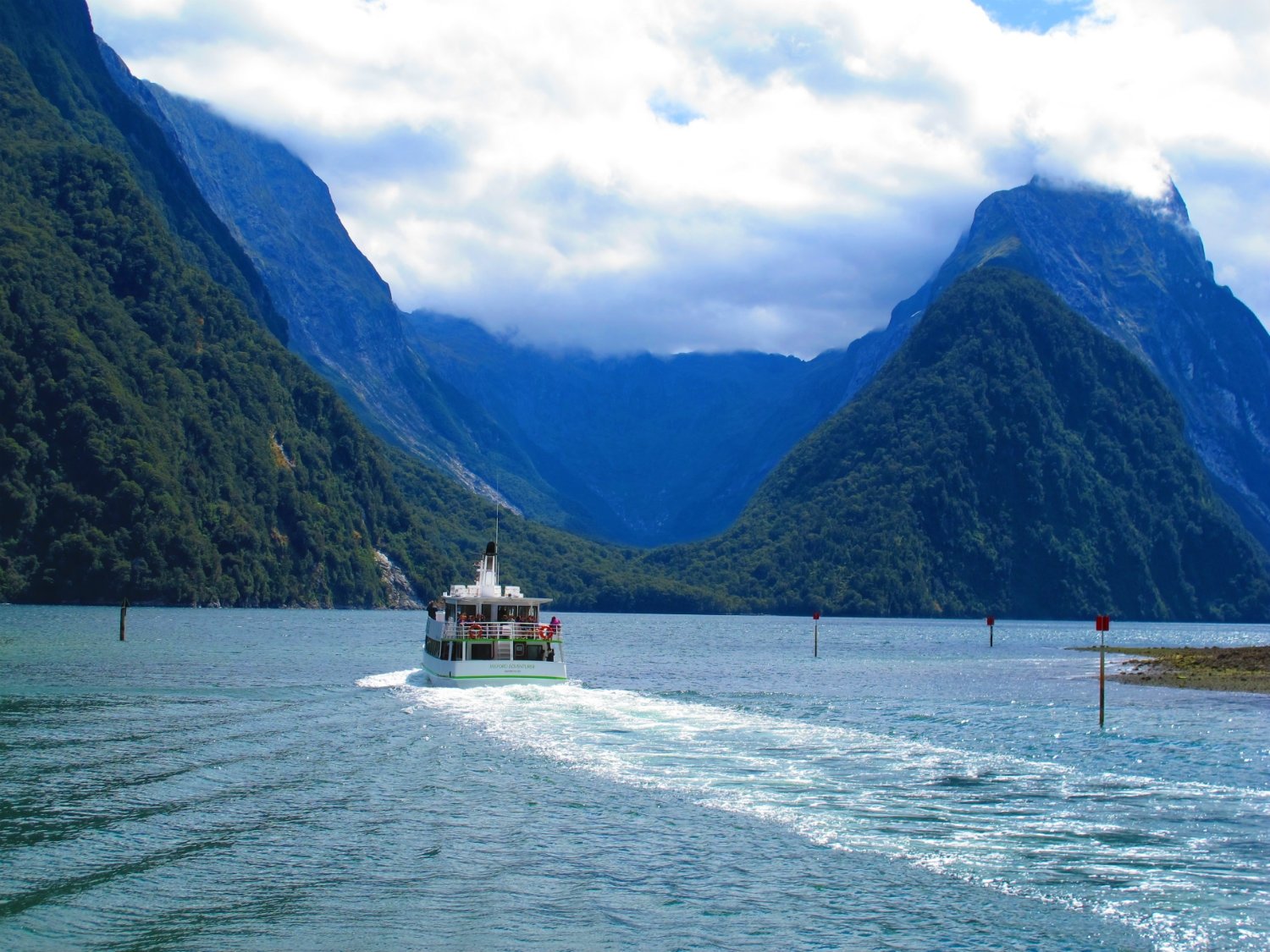 9. Lake Wakatipu Cruise

Head down to the Wharf area and enjoy a beautiful and relaxing cruise on Lake Wakatipu. A number of operators offer different routes across the lake including the steamship TSS Earnslaw and the modern Catermaran, 'Spirit of Queenstown', which you can combine with a Farm Experience or 4WD Wildnerness Experience in the hidden jewell that is Mt NIC station.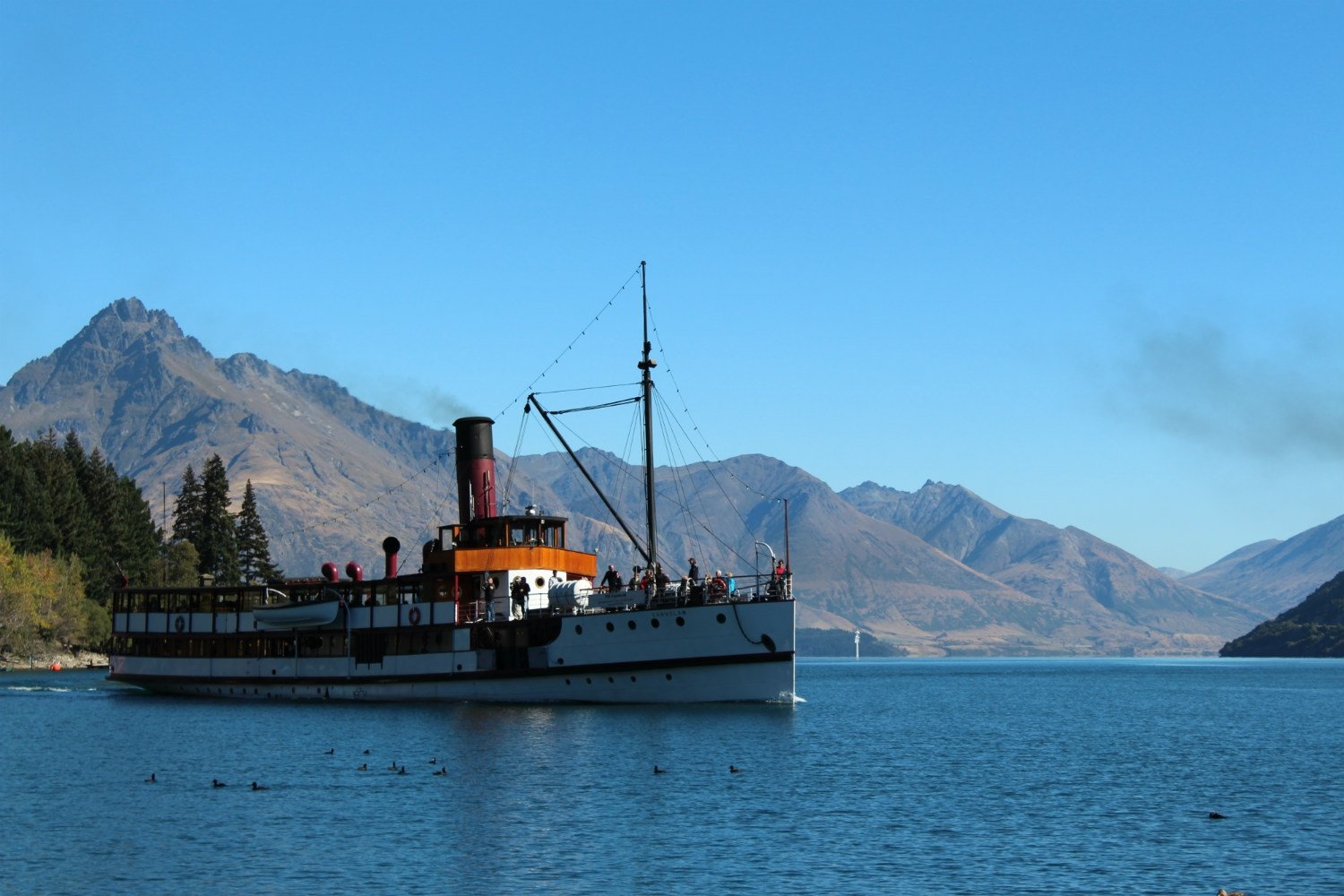 10. Hot Air Balloon Ride

Leaving at the crack of dawn, float gently up and be treated to the most amazing views of the Queenstown scenery including the Remarkables, Lake Hayes, Lake Wakatipu, the Kawarau and Shotover Rivers, plus numerous "Lord Of The Rings" movie locations. Check out Sunrise Balloons for the trip of a lifetime.