Driving from Queenstown to Christchurch
The scenic highlights you'll encounter on the Queenstown to Christchurch drive
The drive from Queenstown to Christchurch is one of the world's great drives. Without stopping, it's a 6 hour drive but where is the fun in that? It's good to build in a couple of days to appreciate some of the most beautiful scenery you'll see anywhere in the world.

To help with your planning, we've put together the scenic highlights that you'll encounter on the drive from Queenstown to Christchurch. If you need to hire a car, check our My Guide Car Rental Comparison Tool.
Queenstown: Start
Having enjoyed the incredible setting and vast array of activities on offer in Queenstown, it's now time to set off on the drive to Christchurch. Take the SH6 road signposted to Cromwell. On the way to our first stop of Arrowtown, you'll pass by Lake Hayes. Take the first left past the lake which is signposted to 'Arrowtown'.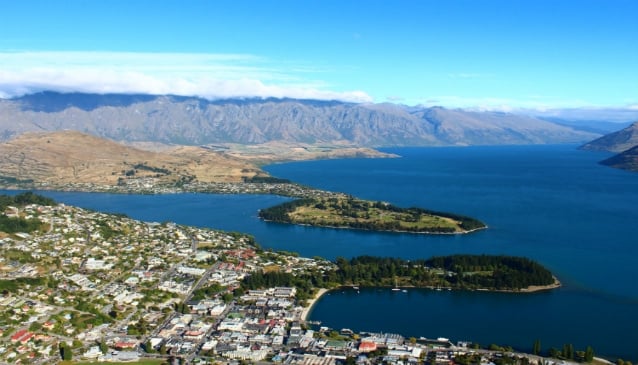 Arrowtown: (20 Minutes from Queenstown)
Arrowtown is a historic gold mining town rich in history and chararacter. It's a beauitful little town with decent selection of tempting cafes, boutique shops and restaurants. If you have time, check out the Chinese Settlement Village. It's a free attraction that offers a fascinating insight into the history of the first chinese settlers seeking their fortune.

The Arrow River is a pretty spot to visit where you can also try your hand at gold panning - head to the Lake District Museum for pan hire.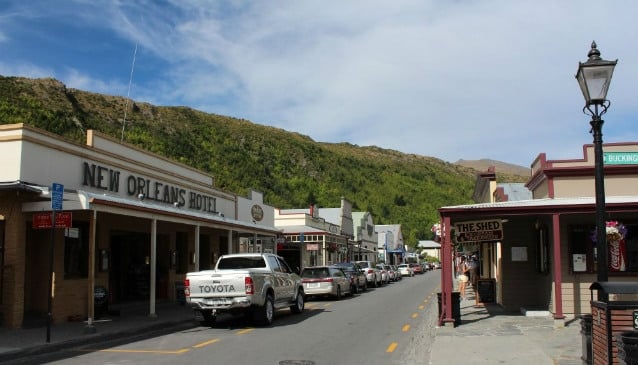 Cromwell: (45 Minutes from Queenstown)

Just before reaching Cromwell, there is the option to take a left turn and head a few kilometres to Bannockburn. It's a town steeped in gold mining history that's now a well respected wine region with plenty of cellar doors to visit. There are also a number of art galleries to visit that feature on the Central Otago Arts Trail.

Continuing onto Cromwell, brings you alongside Lake Dunstan, popular for jet skiing and boating. Head to the reconstructed town of Old Cromwell with its recreated buildings from the gold mining era, and enjoy a coffee overlooking Kawarau River.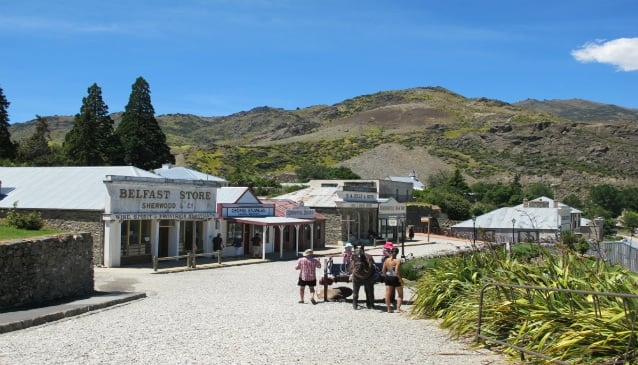 Lindis Pass: (90 Minutes from Queenstown)
Driving along State Highway 8, The Lindis Pass is situated between the valleys of the Lindis and Ahuriri Rivers. There is a scenic lookout to pull over for a few minutes to admire the impressive views ahead - fit for any road movie. The pass is actually the highest point on New Zealand's South Island state highway network.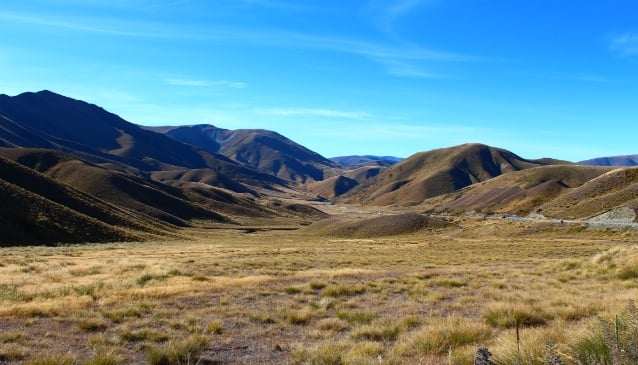 Twizel: (2 Hours, 15 minutes fron Queenstown)
Twizel is the largest town near Mount Cook National Park with more accommodation options than the park itself. It's a good base for exploring nearby lakes, mountains and Mount Cook National park. If not staying overnight, it's a good place to refuel the car and grab a coffee. The Salmon Fishing Farm warrants a stop.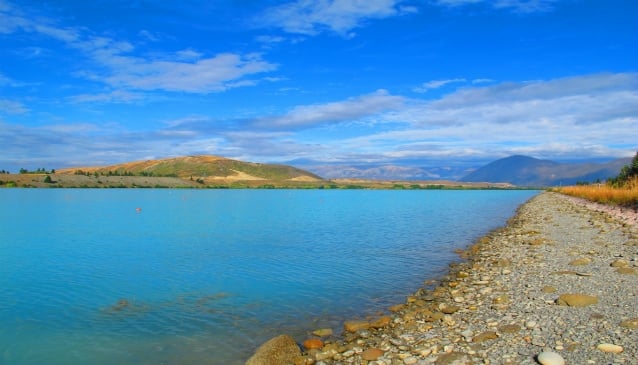 Mount Cook National Park: (2 Hours, 20 Minutes from Queenstown)
Turning off Highway 8, shortly after Twizel, Mount Cook National Park is an impressive 700 square kilometres that's home to 19 of the country's 20 hightest mountain peaks. The star of the vast and imposing landscape is Mount Cook, standing at 12,316 feet (3,754 metres).

Allow another 40 minutes to reach Mount Cook Village where you will find a couple of backpacker options, motels and the Hermitage Hotel. The Hermitage Hotel also has an activity booking desk for a range of activities including 4WD Tours, Glacier Explorer Boat Tours and Stargazing. Further out from the village, Glentanner Park is a good option to stay and organise all your activities.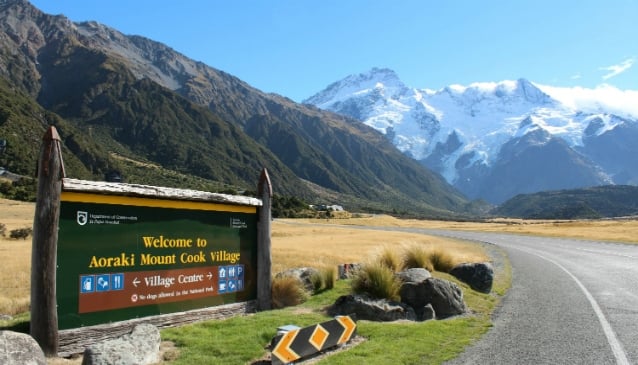 Lake Pukaki: (2 Hours, 30 minutes from Queenstown)
Leaving Mount Cook National Park and back on Highway 8, you'll quickly reach the incredibly beautiful Lake Pukaki. It really is a postcard view, with the gorgeous turquoise water of the 178 kilometre lake framed by the snow capped mountains of Mount Cook National Park in the background. There are no facilities to distract you from the view.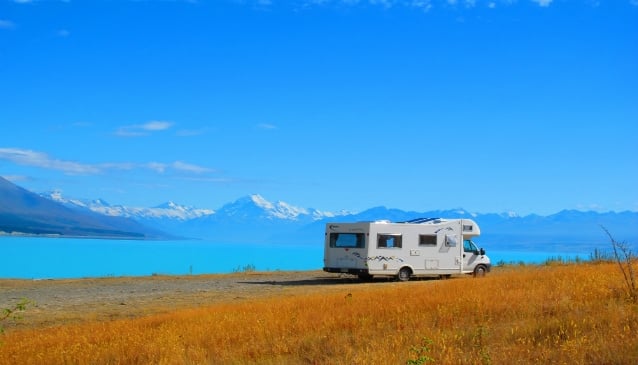 Lake Tekapo: (3 Hours from Queenstown)
Lake Tekapo spans 83 square kilometres and unlike Pukaki is an established resort with accommodation, general store, dining options and a garage. The Church of the Good Shepard is a much visited landmark building that capitalises on its setting in front of the lake to frame the views through its main alter window.

Lake Tekapo is also a world renowned stargazing spot given its clear and dark skies. If not staying overnight, a quick drive to the Mount John Astronomical Observatory provides 360 panoramic views of the lake and surrounding landscape.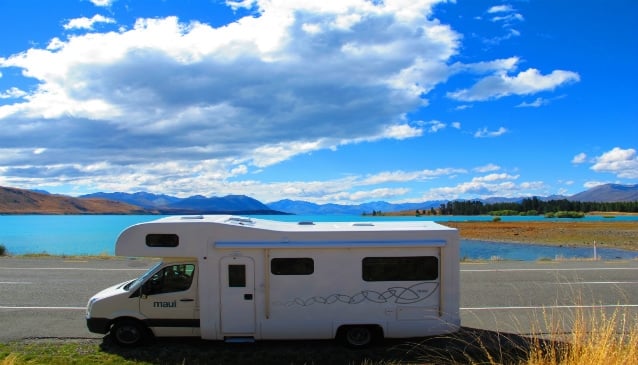 Geraldine: (4 Hours from Queenstown)
Turning off Highway 8 and onto highway 79, you'll soon reach the small town of Geraldine which is another 'pitstop option' to stretch the legs and take a break from the driving. There are a number of arts and craft shops to browse and a small museum to visit.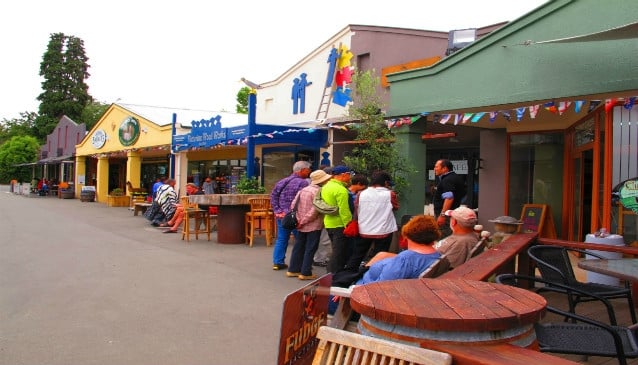 Rakaia Gorge: (5 Hours from Queenstown)
After Geraldine, you have two options. Option 1 is to head to Christchurch via Ashburton. We have taken the more scenic option and conitnued on Highway 79 before picking up Highway 77 into Christchurch. Along this route you'll enjoy views of the Methven countryside and Mount Hutt.

The highlight though is passing over the Rakaia Gorge bridge that was built in 1882. Stop just past the bridge to admire the beautiful view of the Rakaia River passing through the gorge. A few kilometres along you can pull over on the right hand side for hilltop views of the Rakaia River and Canterbury Plains.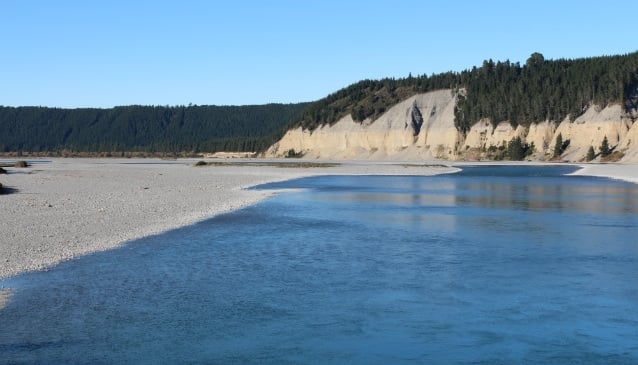 Christchurch: (6 Hours from Queenstown)
The largest city on the South island, Christchurch is known as the 'Garden City' due to the many green spaces dotted throughout the city. Hagley Park, The River Avon, the Banks Peninisula, the Re:Start Mall and much more all await.
Other Way:
If you are arriving into Christchurch, check our Christchurch to Queenstown driving guide.

Car Hire:

If you need to hire a car, check our My Guide Car Rental Comparison Tool and discover the best car rental deals on the market with up to 70% savings.

More New Zealand Routes: