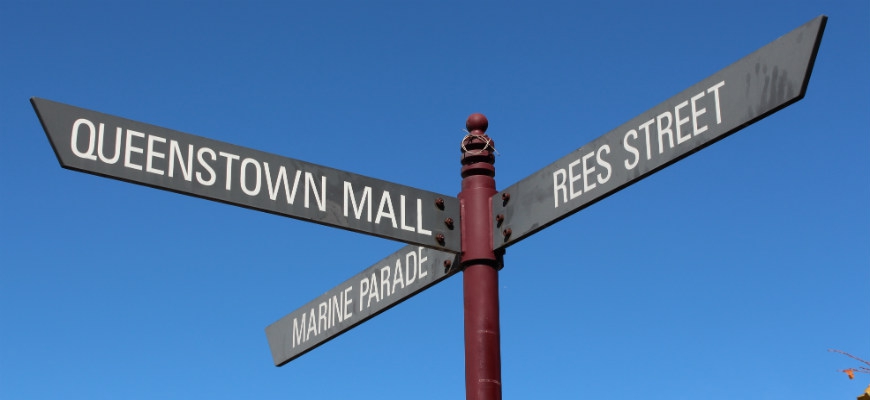 Queenstown Frequently Asked Questions
We've pulled together a list of Queenstown frequently asked questions to help with the planning of your visit to this region. For more information you can also refer to our 'Queenstown Useful Info', 'New Zealand Useful Info' and 'Useful Numbers' sections for more details.

When is the best time to visit?

Queenstown is an all year round resort. The ski season kicks off in June until late September / early October. The summer months of December to February bring warm weather with temperatures averaging about 20C. Check our Queenstown Weather page for more details.

How do I get there?

Queenstown Airport is located in Frankton, 10 kilometres from the town centre or a 10 minute drive. Direct flights are available from Auckland, Christchurch and Wellington along with Brisbane, Melbourne and Sydney. Queenstown is a 3 hour drive from Dunedin. Refer to our Driving Distances Guide for driving times from all areas of the South Island

How do I get from Queenstown Airport into the town centre?

A minibus passenger service called the 'Super Shuttle' is $16 per person and has a rank close to the terminal building entrance. Connectabus costs $6 per person into the town centre while a taxi will set you back about $35.

Where can I park my campervan / motorhome overnight?

You can only stay overnight in a holiday park or camp site. 'Freedom Camping" is not permitted anywhere around Queenstown. There is a Top 10 Holiday Park located on 54 Robins Road and on Arthurs Point Road by the Shotover River. Queenstown Lakeview Holiday Park is located near the Gondola on Upper Brecon Street. Lakeland Park is situated at 496 Kelvin Heights Peninsula Road and has plenty of room for tents and campervans. The Twelve Mile Delta campsite is a 10 minute drive from Queenstown heading on the road to Glenorchy. It's a pretty spot by the lake and costs $6 per adult.
Where are the main medical centres?
9 Isle Street, Remarkables Park, Queenstown - 03 441 0500. Berkshire Street, Arrowtown - 03 442 121. Wakatipu,11 McBride Street, Frankton - 03 442 2288.

What are the numbers to dial in case of an emergency?

Police, Fire and Ambulance = 111
AA Emergency Road Service – 0800 500 222
You can also refer to our 'Useful Numbers' section.
Where can I change my money?

You can cash in traveller cheques and buy currency in the major banks and bureau de change shops in the town centre. There are a number on Shotover Street, Camp and Rees Streets. Refer to our Bureau de Change Guide to see a selection of locations.
What's the currency?
The New Zealand Dollar (NZD) is divided into 100 cents. Coins consist of 10c, 20c and 50c. Notes consist of $1, $2, $5, $10, $20, $50 and $100
What's the Time Zone?
Queenstown is 12 hours ahead of Greenwich Mean Time (GMT) and two hours ahead of Sydney. The clocks are put forward one hour for daylight saving, from October to March.
What clothing should I bring?
The summer months are warm where shorts and t-shirts will be suitable. However, it's always advisable to take out layers with you to suit changing conditions. Once the sun goes down it does get cooler so an extra layer will be fine. Check out Queenstown Weather page to see monthly temperatures and a 5 day forecast.
What are the electrical specifications?
The electrical current is 230/240 volts, 50 hertz. Many hotels provide 110 volt AC sockets for electrical razors. Power outlets accept flat, 2 or 3 pin plugs.
When is the Queenstown Winter Festival?
The Winter Festival usually kicks off in the third week of June and last for 10 days. You can read all about the festival and see a video in our Queenstown Winter Festival Guide.

How much are skiing passes?

Both The Remarkables and Coronet Peak, the resorts closest to Queenstown itself charge approx NZD$100 for a day ski pass and NZD$70 for a half day (12 - 4.00pm). A minor discount of around $5 off the day pass for additional days. Check nzski.co.nz for full details.

What's the best way to drive to Queenstown from Wanaka?

There are two ways - via the Crown Range or via Cromwell. You can read full details in our 'Wanaka to Queenstown' guide.

Are there any weekly markets to visit?

There are several, with the most convenient being the 'Queenstown Arts and Craft' market held every Saturday at Earnslaw Park. Refer to our 'Weekly Markets' guide for full details.